No Comments
Brewery Showcase | Lake Anne Brew House (Virginia)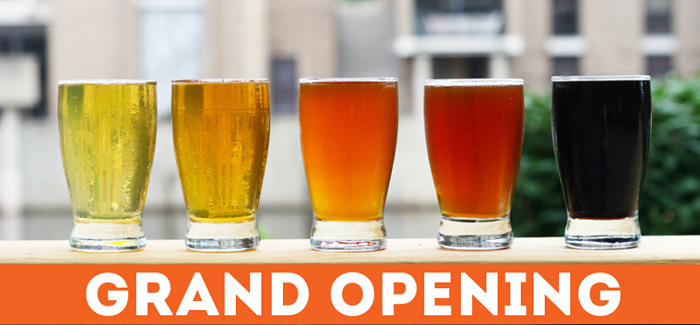 Lake Anne Village Center in Reston was active Saturday, April 16 with the opening of Lake Anne Brew House. Reston residents Melissa and Jason Romano purchased a retail space at 11424 Washington Plaza and renovated it, seeking an English pub concept for their new Virginia establishment. The husband and wife team were pleased with the turnout, and the Reston community was enthusiastic Lake Anne Brew House finally opened.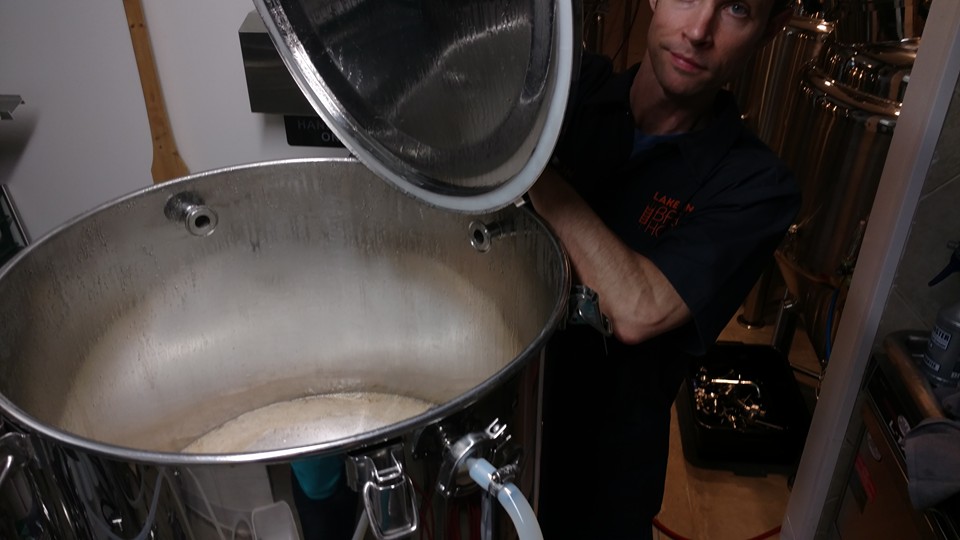 Reston's Lake Anne Brew House is another addition to a Fairfax County microbrewery chain that runs close to W&OD bike trail, a 45-mile multi-use trail, which extends through Loudoun, Fairfax, and Arlington counties. Other microbreweries include Caboose Brewing Company in Vienna, which had its grand opening in May of last year, and Aslin Beer Company in Herndon, which opened in September of last year. In 2015, Virginia was among four states to see a net increase of more than 20 breweries.
By the end of Lake Anne's opening day, 2,000 pints were sold, impressive for a nano-brewery. Brewmaster Jason Romano says he does not intend to sell more than 300 barrels a year. "They have a good mentality for beer and for how people can come enjoy Lake Anne," said Reston resident Nathan Hagan. Hagan was one of 191 backers who pledged a total of $26,038 to helped fund the brewery's Kickstarter campaign.
"We want to make really good beer and provide a place for people to enjoy it," Melissa Romano said. The Romanos have lived in Lake Anne for 13 years. Jason has been a homebrewer for more than 20 years and is certified by the American Homebrewers Association to judge brewing contests.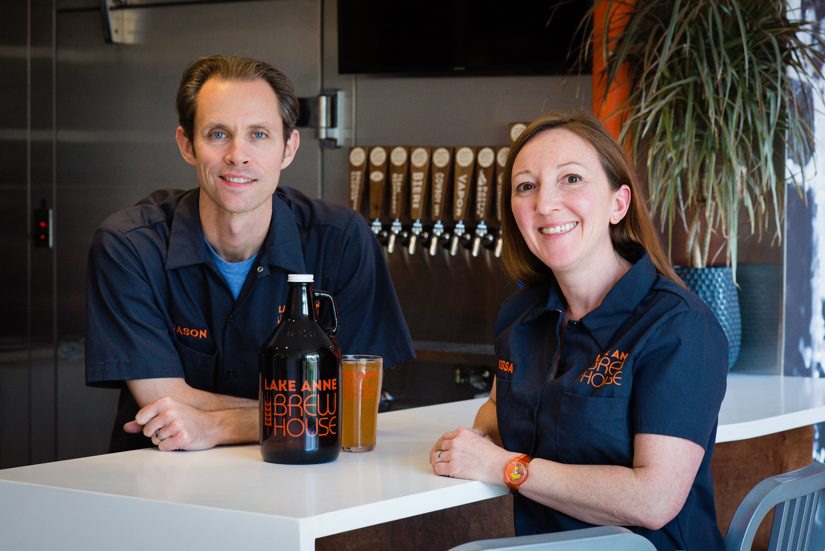 This has yet to be a full-time gig for the many on staff, though, including Jason Romano, who maintains his work as a cybersecurity professional. He has, thus far, hired six staff at Lake Anne Brew House, but they aren't seeking to be huge out of the gate. "It is not in our game plan to expand or get big," he said.
Melissa, whose professional background is in architecture, did renovation work at the 47-seat facility to make use of Lake Anne's mid-century Brutalism feel. In addition to bar and inside seating, there is also seating on the deck overlooking Lake Anne. While equipment delivery dates and ABC licensing dictated opening day, it gave Lake Anne additional time to obtain a high-ridge refrigeration system. The couple run an electric brewhouse; their equipment is not steam or gas powered.
While the brewery does not sell food, they have partnered with local restaurants at Lake Anne. As for beers, the couple decided to begin with a flagship line and find out what their clients enjoy. "We decided we would use all hyperlocal Reston names," Melissa said. Flagship beers include the Live-Work-Play IPA, Reston Red (a twist on traditional Irish red,) Brown's Chapel Brown Ale (dark brown with a caramel malt and light hop balance,) Lake Anne Skinny Dip (a German-style kölsch, clean and smooth,) and Simon's Stout. Simon's Stout takes its name from Reston founder Robert E. Simon, Jr., who lived at Lake Anne.
"The more we brew, the better all these beers are going to get… Once we get into a rhythm with our customers, we will introduce a seasonal line," Jason said.
Future seasonal beers, which are listed on the brewery webpage, include Lake Anne Lager, Heron House Hefeweisen, Stand-Up Paddle Porter, Simon's Saison, Wiehle Wit, Pontoon Pale Ale, and Beer Run Recovery Ale. Again, the hyperlocal names for the beers reference the surrounding neighborhood. Kombucha from locally owned MTO Kombucha out of Marshall will also be on tap — there are plans to offer kombucha beer shandies in the future.
The contrast between a small brewery, such as Lake Anne, is evident when held in comparison it to other area news. Anheuser-Busch expanded its craft beer with the purchase of award-winning Devils Backbone Brewing Co., of Virginia. Devils Backbone, founded in 2008, has won 28 medals at the Great American Beer Festival, and was named the nation's midsize brewer of the year in 2014. Devils Backbone is the state's largest craft beer maker by volume.
Don't jump to Lake Anne quite yet, though — the brewery is temporarily closed so that they can resupply after a larger than expected rush of clients and visitors. They are set to reopen April 29. First to sell out on opening day was the Lake Anne Skinny Dip Kölsch, followed by the Live-Work-Play IPA. Reston Red sold out that evening, and by Sunday at 2 p.m., Pontoon Pale Ale was dry.
Be sure to follow Lake Anne Brewhouse on social media.
Hours
Monday: Closed
Tuesday: Closed
Wednesday: Closed
Thursday: 4–10PM
Friday: 4–11PM
Saturday: 10AM–11PM
Sunday: 12–5PM
---