No Comments
Bikes and Brews: How Bicycling has Influenced the Minneapolis Craft Beer Scene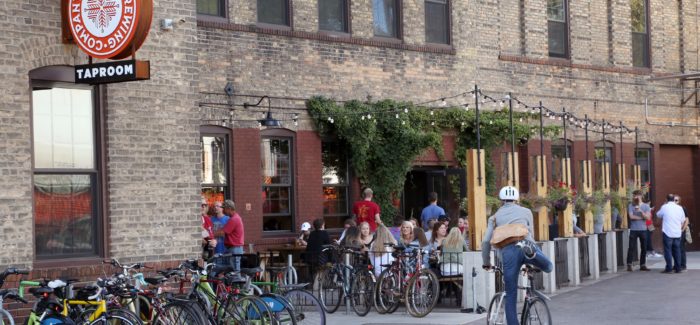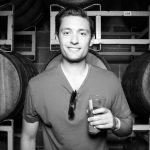 As a Minnesota native, I've become particularly accustomed to how passionate the craft beer community has become in the land of 10,000 lakes. One tradition that I've found to be so interesting about Minnesota's craft beer scene is how intertwined bike culture is with the local breweries, especially with those in the ever-vibrant northeast area of Minneapolis. From bike racks and custom jerseys, to sponsored bike races and cycling-inspired beers, bicycling has become of an integral part of the Minneapolis craft beer scene. Here is a look at how two Minneapolis craft beer favorites have embraced this unique partnership.
Indeed Brewing Company
For Indeed Brewing co-founder and director of operations Tom Whisenand, the idea of incorporating biking culture into their brewery came as soon as the doors opened on day one. "We immediately had to make plans to add more bicycle racks to our brewery to accommodate them." Indeed warehouse assistant Dustin Hruby sees beer and biking is two very similar trends, "Like two counter cultures that have both been increasingly accepted by the mainstream over time, and are … now running into each other more as they become mainstream."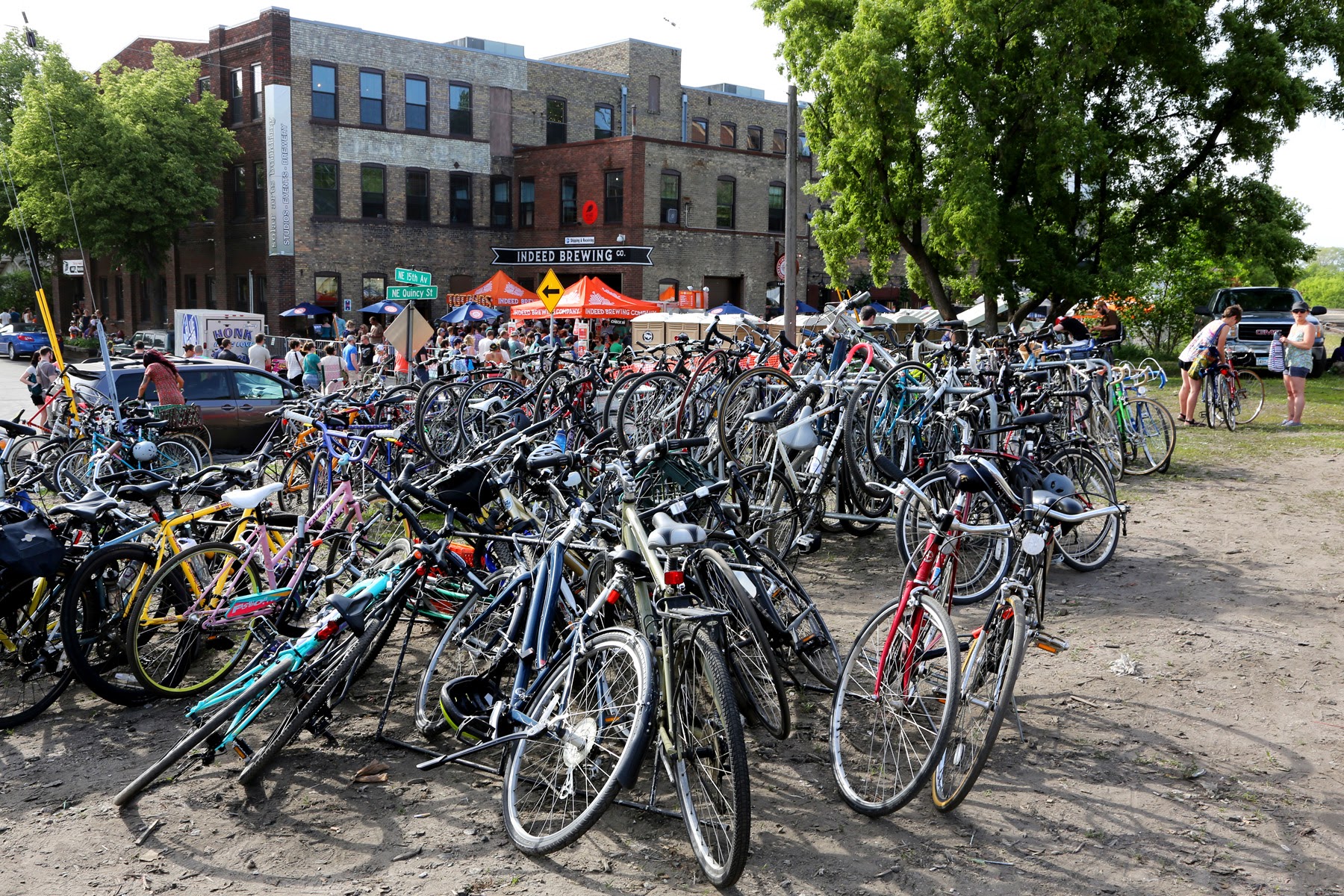 To address this now mainstream appeal at its brewery, Indeed has a bike rack and repair stand on-site, sells Indeed bike jerseys, and will this month release the Let it Ride IPA, an annual beer debuted every February that Tom says is inspired by the adventure that biking brings. In the community. Indeed has also partnered with local cycling teams and local advocacy groups as part of their Indeed We Can Charity Program.
Although there are many underlying currents as to why the biking community has latched onto craft beer in Minneapolis, Tom think there's an easy solution for its popularity: proximity. "With the taprooms in close proximity [in NorthEast Minneapolis], biking between them makes a lot of sense."
Fulton Brewing
To Fulton Brewing founder & CEO Ryan Petz, biking has been an integral part of Fulton since they started the operation in 2009. Back then, Ryan "commuted" to the two-car garage of brewmaster Pete Grande on his bicycle, which is where the idea to foster this unique beer and biking partnership began. Their current headquarters on the edge of downtown is nestled nicely on a main vein of several biking trails, which has led to a steady influx of thirsty bikers and a bevy of partnership opportunities to get connected with the larger Minneapolis biking community.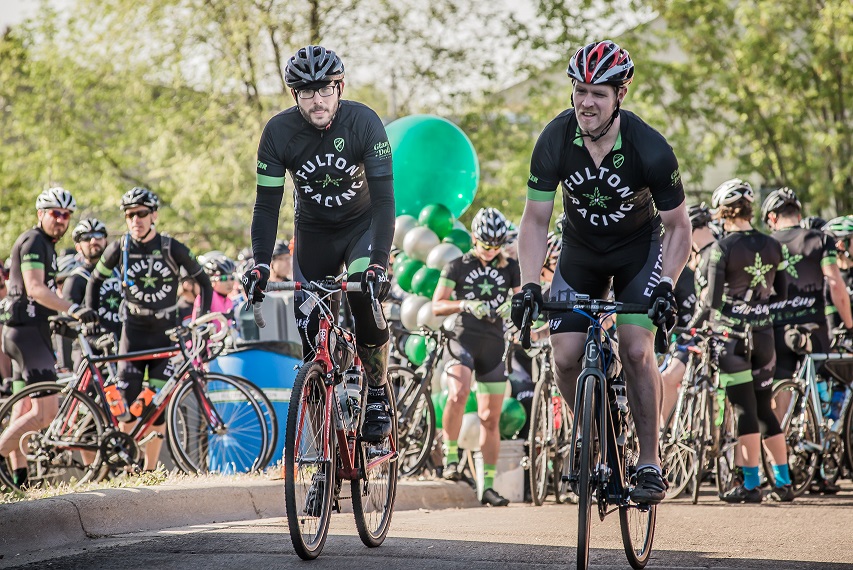 The first is the bicycling team Fulton sponsors through All-City Cycles. The Fulton team now has about 40 committed members of all skill levels and has become one of the more visible craft beer biking teams in the state – no surprise to folks who frequent the trails in downtown Minneapolis.
Their second, and perhaps most notable, biking venture is the Fulton Gran Fondo, which is as much a party as it is a bike ride. Started back in 2014, the Gran Fondo is a century ride (100 mile bike ride) and block party that helps kick off the summer for many Minnesota craft beer drinkers. Now in its fourth year of existence, Ryan expects the bike ride to garner over 1,500 riders and the block party to attract several thousand more.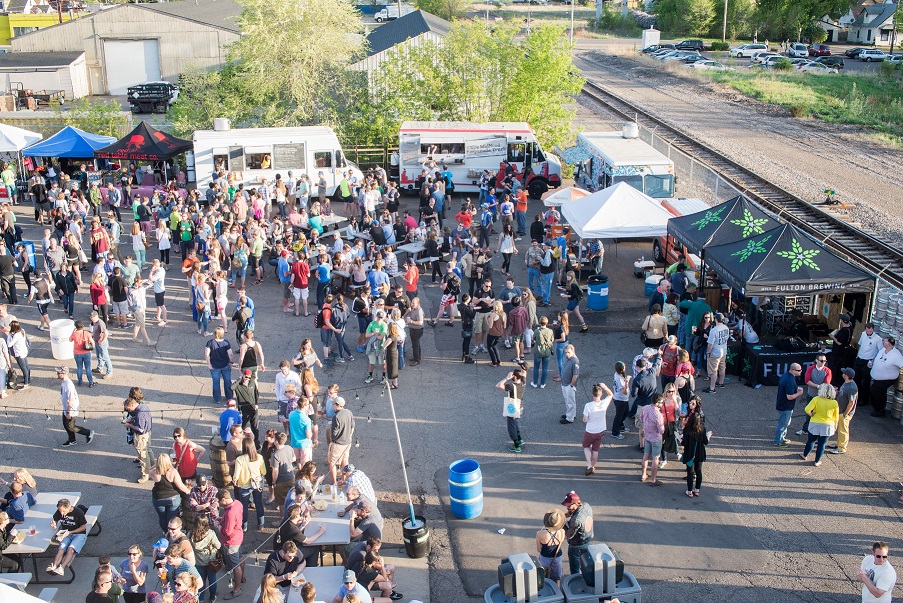 Even through all of the partnerships and events, Ryan harkens back to the idea that biking and craft beer are very much alike: "There's a huge, naturally occurring overlap between bikers and craft beer drinkers … Bikers choose to ride, usually not because it's the fastest way to get from point A to point B, but because it's more enjoyable, it feels better … Craft beer is the same. People don't drink craft beer because it's cheap, or the quickest way to get drunk. It's about savoring the moment, the journey."
Final Thoughts
Indeed and Fulton are just two of the many local breweries embracing the Minneapolis bike culture. Many of the staff and brewers at craft beer staple Dangerous Man are avid bikers and are heavily involved in their community through their continued work with Free Bikes for Kids. Craft beer behemoth Surly Brewing works with the Joyful Riders Club and sponsored last year's Urban Assault adventure race. But while many of the brewers offer a unique event or activity to bike riders, it's clear that the shared experience between biking and beer has become an integral gear of the Minneapolis craft beer cycle.
So if you ever get to Minnesota, make sure you checkout this is unique feature of the Minneapolis craft beer scene – and please drink responsibly. Cheers!
---