No Comments
Chicago Craft Beer Week: Miskatonic Brewing Co. | Mystery Infusion Contest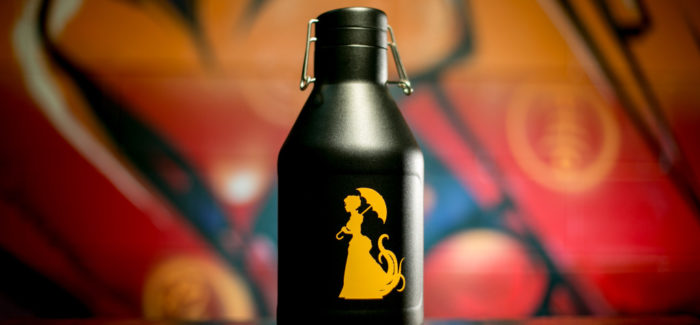 Would you like to play a game?
If so, Darien's Miskatonic Brewing Company has a Chicago Craft Beer Week (CCBW) challenge for you. They explain, "We are infusing three Miskatonic beers with interesting ingredients. Order a flight and get a scorecard, for every beer and infusion ingredient you guess correctly, you get a raffle ticket for great prizes! Come out and test your palate!" If you fancy yourself a true beer aficionado and think you're adept at judging and describing beer on Untappd or similar sites, this is the event for you. The party starts at 3 pm on Friday, May 27th at the Miskatonic Brewing taproom.
Don't be surprised if the challenge proves to be difficult – and fun! Head brewer, John Wyzkiewicz has a resume that includes Goose Island and Gordon Biersch – learning the fine arts of ales, aging and lagers. Josh Mowry, Brewery Manager, enjoyed success at Two Brothers Brewing. Suffice it to say; they know their stuff. But, they also happen to be two regular guys who are family-friendly, pet-friendly, and love what they do… and they love to geek out on beer.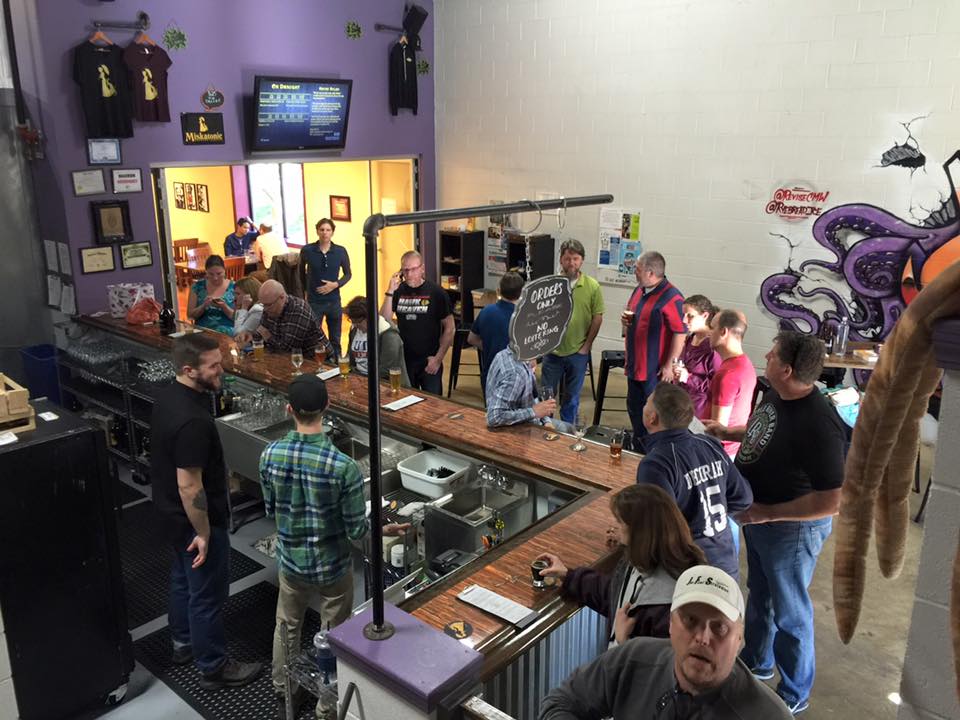 While at Miskatonic Brewing Co., feel free to choose from not one, but two distinct rooms within their taproom. The first one is familiar to most craft brew fans, comprised of a bar and pub tables that provide beer sippers with great views of the brewhouse and its shiny silver vats. The second (connected) room exudes warmth and coziness, and it has the feel of an English Pub, complete with traditional steel-tip dart boards. On cold winter days and hot summer days, partitions are closed, allowing the second room to enjoy the comforts of air conditioning and heating.
The Miskatonic name has ties to the literary world, as noted by their "Chapter Series," but like any good book, there are many characters, subplots, and twists. Josh and John offer several styles including English and American ales, rye and wheat brews, dry stouts, and lagers. Construct a beer flight and give your taste buds a treat!
Miskatonic Brewing Company is offering special pricing throughout CCBW, and during the event (and on most Fridays) feel free to enjoy contemporary gorditas and other Mexican delights from Ofrenda Food Truck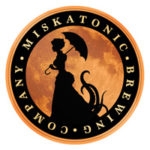 What: Miskatonic Mystery Infusion Contest
When: Friday, May 27, 3-11 pm
Where: Miskatonic Brewing Company Taproom 1000 N. Frontage Rd., Unit C, Darien, IL 60561
Entry Fee: None.
---