No Comments
The Weekly Buzz | August 19th – August 25th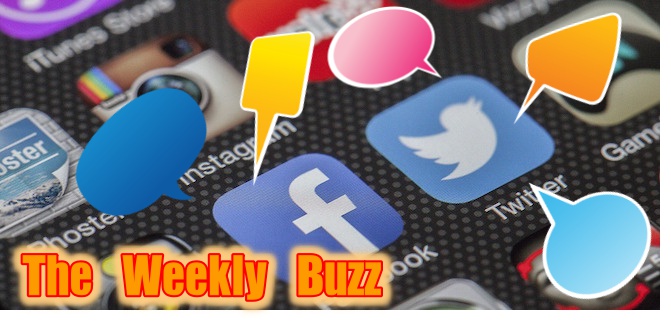 Another week is in the bag, and social media has been all a-twitter (pun DEFINITELY intended) with craft beer events, musings, and nonsense. Your time is far too valuable to sort through it all, so we have decided to boil it down to a few memorable posts in our new weekly social media recap! Without further ado, here is this week's Weekly Buzz!
Mr. Hop Harvest Action Photographer, we salute you!
Our photographer, Andy, in #Tettnang, DE chasing hops during our #HopHarvest to get the perfect shot! #WorldPhotoDay pic.twitter.com/iaTka49B12

— Victory Brewing Co. (@VictoryBeer) August 19, 2016
---
As any beer or wine journalist can tell you, the word "bung" is never not funny. It's a scientific fact.
MORE BUNGS!!!! @LevanteBrewing pic.twitter.com/hnpSooEu0y

— Beer Busters (@BeerBusters) August 20, 2016
---
Rhinegeist vows to remain independent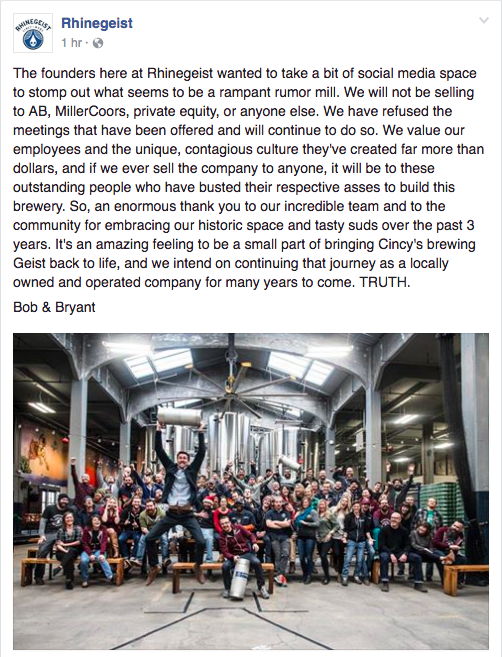 ---
Alchemist announces a new beer in their Luscious British Imperial Stout
---
In our minds, there is no rainbow more beautiful than a perfectly poured flight.
The colors on this flight are just perfect @littledogbrewingcompany #craftbeer #craftbeerlife #craftbeerporn #craft… pic.twitter.com/mZikZPDQ1s

— Hoppy_Dudes (@HoppyDudes) August 23, 2016
---
Do you think that your favorite brewery made the list?
Top 50 Breweries of 2015 – https://t.co/Sm6Injn9v6 #BeerBiz

— Brewers Association (@BrewersAssoc) August 21, 2016
---
Before today, I had never heard of this recipe, but, now, I'm craving it, too!
Been craving my Dawn of the Red @ninkasibrewing India Red Ale Pineapple upside down cake recipe… https://t.co/eO5ndVxIC2

— Sean Z. Paxton (@Homebrewchef) August 22, 2016
---
Where's my wallet? I need to buy a pallet of this immediately!
.@FlyingDog and @salazonchoc team up on Pumpkin IPA chocolate barhttps://t.co/l8fUnn49QV #MDbeer #flyingdog pic.twitter.com/FE48nONpaM

— BeerPulse (@beerpulse) August 22, 2016
---
Somewhere out there beneath the pale moonlight, some beer's thinking of me and loving me tonight…
— ABK Beer- Since 1308 (@ABK1308) August 23, 2016
---
Sound the alarm and muster the militia, Vermont! The Pennsylvanians are coming!
VERMONT … we've invaded & are starting to takeover some bars! Drink w us THURSDAY @mulebarvt

— Weyerbacher Brewing (@Weyerbacher) August 24, 2016
---
Will the new Stroh's be good enough to fill that nostalgic hole in your liver?
Detroit-brewed Stroh's on-sale around Michigan today#Detroit #Strohs #beer
https://t.co/TIN4geJjW2

— SommBeer (@SommBeer) August 23, 2016
---