No Comments
New Province Brewing Company | Philosopher IPA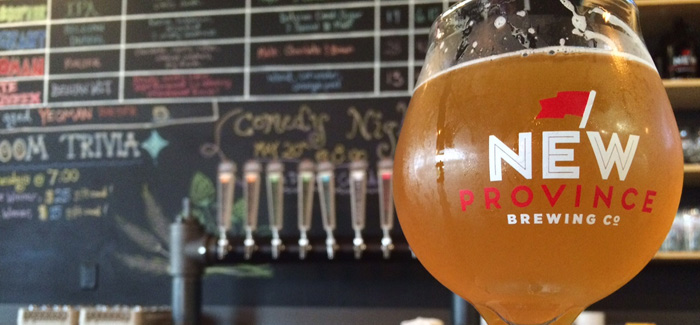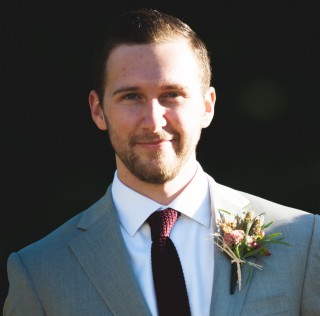 I'm a very lucky man. There's no doubt about that. So much so, that even though my wife doesn't enjoy beer nearly as much as I do, she is always game to accompany me to whatever new brewery is opening. She'll even suggest places for "date night", dinners that she knows have an extensive craft beer menu so that I don't just have to exercise my craft beer cravings with my equally as beer-geeky buds… I know right? I definitely came out on top in this arrangement. It's because of my wonderful wife that I ended up at New Province Brewing Company.
It all began at a great new trendy wood-fired pizza joint in the hub city of Bentonville, Arkansas. The weather was perfect for the patio, the pizza was delicious, and the company was obviously fantastic. This all paired nicely with a fresh pint of Two-Hearted Ale from Bell's, who just recently started distributing to Arkansas. I know what you're saying — you're saying "Ross, your life is awesome! That sounds like the perfect way to spend an evening! Man!" And you're right. But wait, it gets better. After our meal was wrapped up, I was planning on heading home and maybe grabbing a flick on Redbox. Then my beautiful bride made a suggestion: "Hey! Why don't we go to that new brewery you've been talking about before we head home?" Moments later, we're cozied up to a table at New Province with a flight of beer at our fingertips.
Much to my surprise, their IPA, the Philosopher, was fantastic! I was tasting New Province's first batch, and based on my own life experience — not much turns out great the first try. So I was expecting good, but not great. Boy was I wrong. Given the Philosopher was my last beer of the night, I had to go back and see what it was like on a fresh palate. Lucky for me, the brewery is just a four short miles from my office, so I stopped by yesterday to experience the Philosopher again and see I could detect any changes from batch No. 1 to batch No. 2.
https://www.instagram.com/p/BEBvH_3kI2C/?taken-by=newprovincebrewing
The Philosopher is described as a "West Coast-style IPA late and dry-hopped for big flavor and aroma". It pours a beautiful sunshiney golden color with a thin white head that dissipates rather quickly. The first thing that hit my nose was huge wave of tropical fruit, most notably overly ripe mango, which seemed more reminiscent of East Coast tropical hop bombs than anything. However, on the second pass over the aroma, you can definitely detect that classic West Coast dankness that just begs you to take a sip. At this point I couldn't wait any longer and dove in. My one and only complaint from batch 1 was that I thought the mouthfeel was a little thin and could benefit from a bit more of a malt backbone to balance the beer out. Much to my delight, batch 2 was spot on! Put me in a bright tank full of this and make me drink my way out. Extremely balanced from front to back and very drinkable. The hop bill consisting of galaxy, mosaic and centennial (probably my three favorite varieties) really shines. Following the aroma, the mango comes right out and is followed by the West Coast onion and garlicky goodness. The finish is mostly dry, with a hint of hoppy resin stickiness that leaves you ready for the next sip as soon as you set your glass down.
After just a 4oz and a pint, the Philosopher is quickly becoming my favorite local IPA. If you're local to Northwest Arkansas or just happen to be stopping through, do yourself a favor and stop by New Province and enjoy a pint fresh from the source. Say hi to Derek (owner/head brewer) or any of the other smiling faces tending bar. New Province is a big time up-and-comer in NWA and yet another reason why it's an exciting time in Arkansas beer. Be sure to keep an eye out for their stuff, especially this IPA. You can find them on Facebook, Twitter and Instagram.
---