No Comments
Event Recap | Chicago Craft Beer Week's Beer Under Glass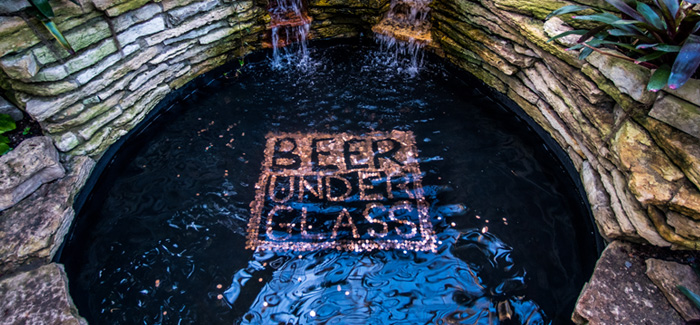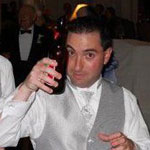 If it's the clothes that make the man, then it can also be said that it's the weather that makes the beer festival. For the first time in at least a few years, Beer Under Glass (BUG), the event that opens up Chicago Craft Beer Week, had perfect weather.
Held at the Garfield Park Conservatory, the event features breweries pouring beer inside the conservatory, and outside. In recent years rains prior to the event and on the day of BUG have made the outside grounds muddy, wet and not a pleasant place to be.That was not the case for 2016 BUG. With temperatures in the mid-60s and ample sunshine the warm spring Chicago evening provided for an amazing backdrop to the event. While BUG is an unbelievable beer festival rain or shine, when you have weather like last Thursday's the enjoyment factor moves to the next level.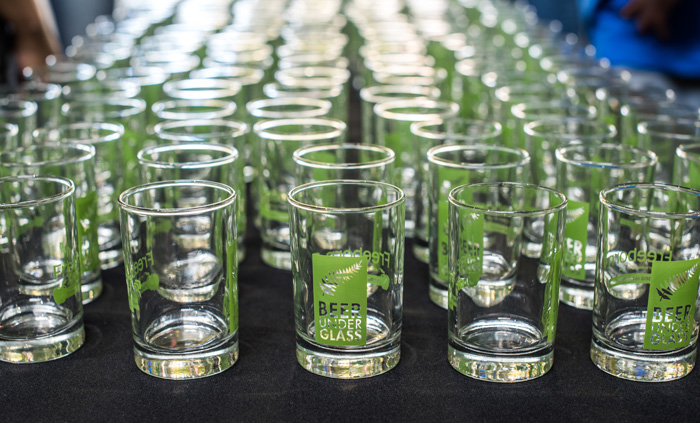 Put on by the Illinois Brewers Guild, BUG features predominately Chicagoland-based breweries. The best thing about BUG is that it's a festival that has these breweries pouring beers outside the realm of the standard beer festival.
Whether it's a new beer like Pipeworks' Passion Fruit Guppy, or rare seasonal beers making their first appearance of the year like Half Acre's Galactic Double Daisy Cutter, the over 100 breweries make BUG a must attend for any craft beer lover.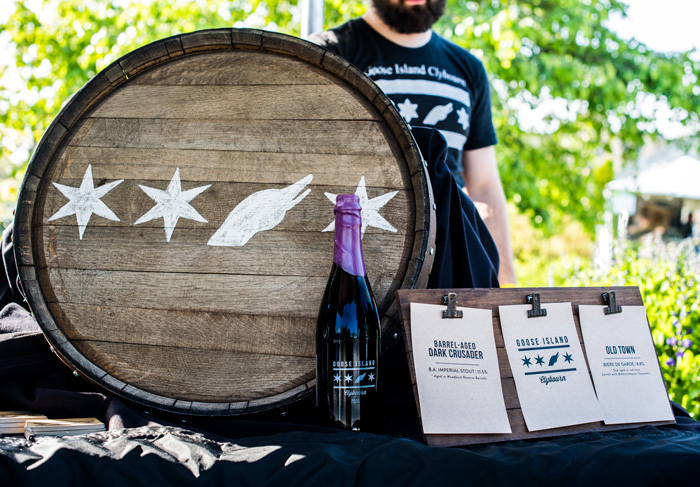 The event also featured a rare beer tent that attendees hurrying to the back of the conservatory to make sure they got their fix before the kegs kicked. Goose Island was pouring a few beers but 2013 Bourbon County Stout was the one everyone was going for and Revolution was exciting people with Café Deth and Turn Blue.
But the rare beers and well-known established breweries are just one of the reasons BUG is such a great time. The event gives smaller breweries, ones that might not even be open yet, a chance to shine amongst the big players in the craft beer industry.
Have you met them yet?
This brewery based in Tinley Park, IL has been open for a couple of years now but is starting to get more traction in the Chicago craft beer community. They feature a tap room that serves food and is a great place to visit before heading to the Hollywood Casino Amphitheater for a concert.
They have a few of their own beers on tap, but also focus on collaborations with other local breweries. They've done collaborations with Pipeworks, Hailstorm Brewing and Transient Artisan Ales. I tried a couple of their beers at BUG and was very pleased with what they were pouring and will definitely be making it out to their location soon.
You know that baseball player that gets called up from the minors and in his first at-bat he hits a game-winning home run? That's basically what Black Horizon did at BUG. The brewery hasn't even opened yet, it plans to sometime this summer, and BUG was the first beer event that they've ever poured at.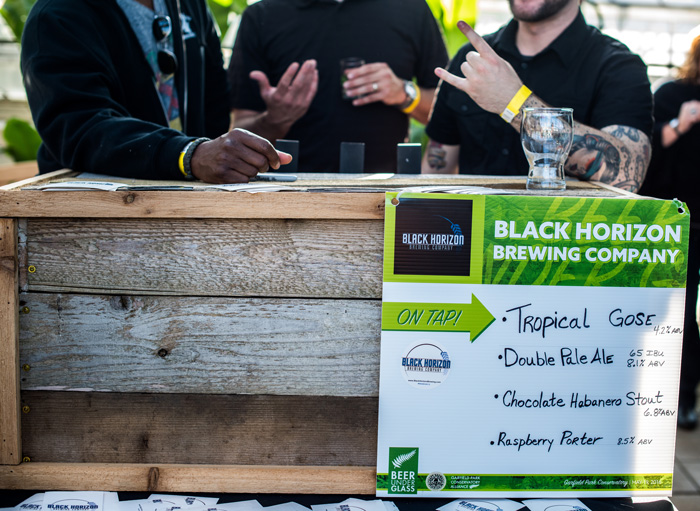 Going in with an open mind, I tried their Tropical Gose – I was blown away. A perfect combination of the fruit but then balanced out by the salt to give it an amazing taste. But that was one beer and they were pouring four. What would the other ones taste like? They followed suit.
Their Habanero Chocolate Stout gave you strong notes of chocolate and in the middle of the sip just a hit of spice. The pepper wasn't overpowering, an all too common mistake when the ingredient is used. Following the stout I also tried their Raspberry Porter. I was punched in the face (in a good way) by the raspberry but it never took over the beer. My only thought after drinking both of those was how about a Habanero Raspberry Chocolate Stout – let me know when that's made and you can just hook me up to an IV of that stuff.
As I walked around BUG I was talking to other people I know in the beer industry and it wasn't just me gawking over Black Horizon. People would tell me they had just had some really fruity gose or this chocolate stout they really liked and once hearing the name Black Horizon they instantly knew that's where they had had it.
Black Horizon is one brewery to keep your eye on in the Chicagoland area.
Favorite Beers
So there were a lot of great beers being poured, but I wanted to give a shout-out to a few of my favorite beers that I got to try at BUG. Again, these were not the only ones I liked, just some that really stood out to me.
ATB has been growing in the Chicagoland market and at BUG they took this English Mild and randalled it with fresh coffee beans and the result was really great. A strong coffee flavored gave more body to a beer style that typically isn't as pronounced. I'd be curious to try this beer without the randall to see how much of a boost that gave it with the coffee flavor.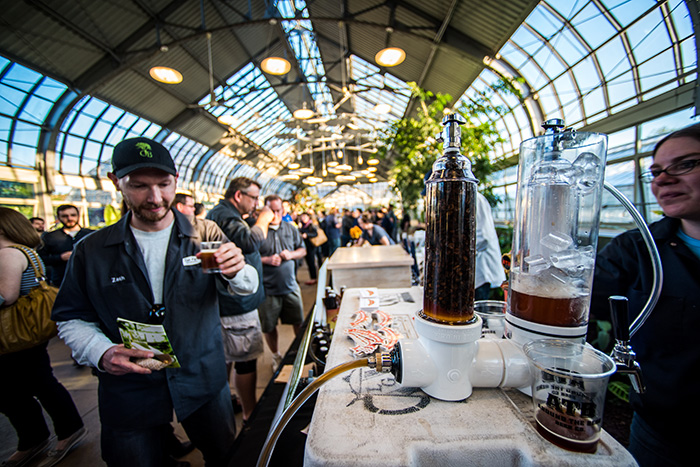 There are sour beers and then there are SOUR beers. This one from 3 Floyds is for the true sour beer lovers out there because it doesn't shy away from the sour notes and I loved it. It was one I had actually never had before and enjoyed every sip of it. You get lemon and a lot of floral notes in the sip and assuming you like sour tasting things, you'll love this beer.
Known for their big imperial IPAs with tropical fruits, Pipeworks scales back this beer to include the same tropical flavors but at a lower ABV of just 5%. This session beer will remind drinkers of the fish series but will allow them to drink a few of them on a nice summer's day. Right now it's draft only, however, they hope to have this one in cans soon.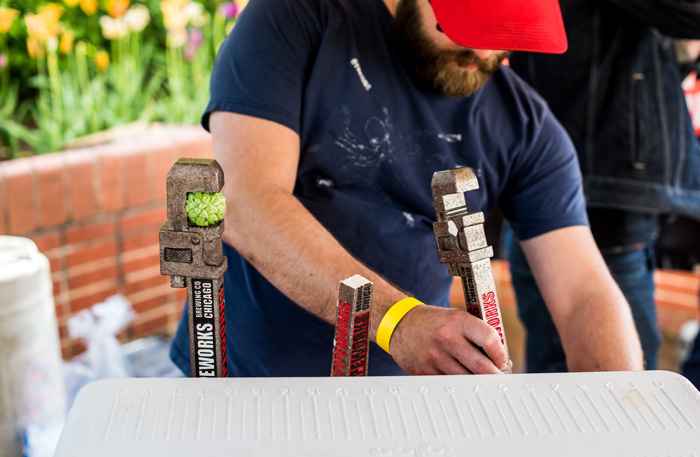 I know I just talked about them above but I wanted to give them a quick shout out once more. Their beer was some of the best stuff I drank all festival and that's saying a lot considering that BUG features some of the most well-respected breweries in Chicago. I hope they open their location up soon and they can quickly stay relevant in the super-competitive Chicago craft beer scene.
If you didn't make it out to BUG this year – make sure to put it on your list for next year.
More Pictures from BUG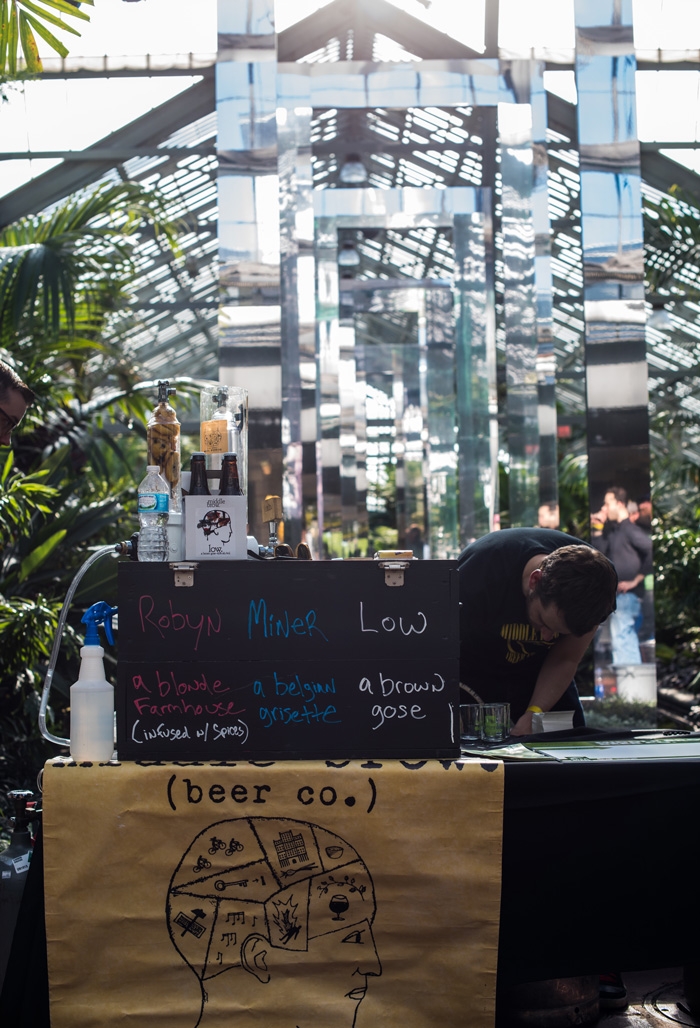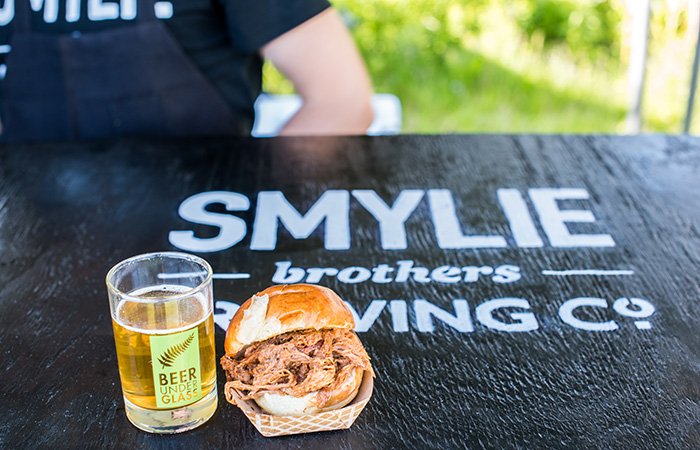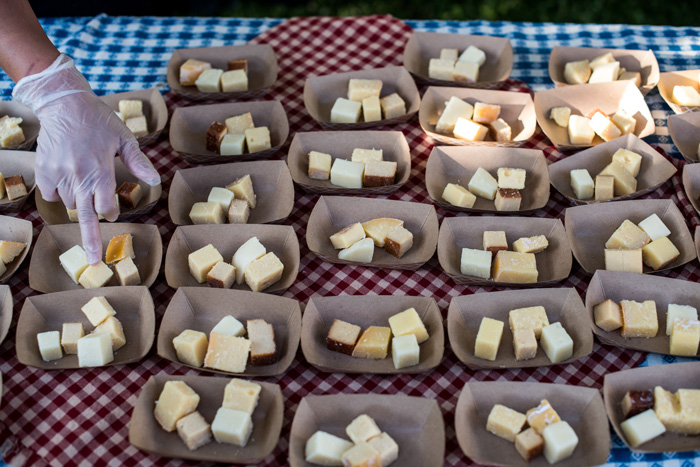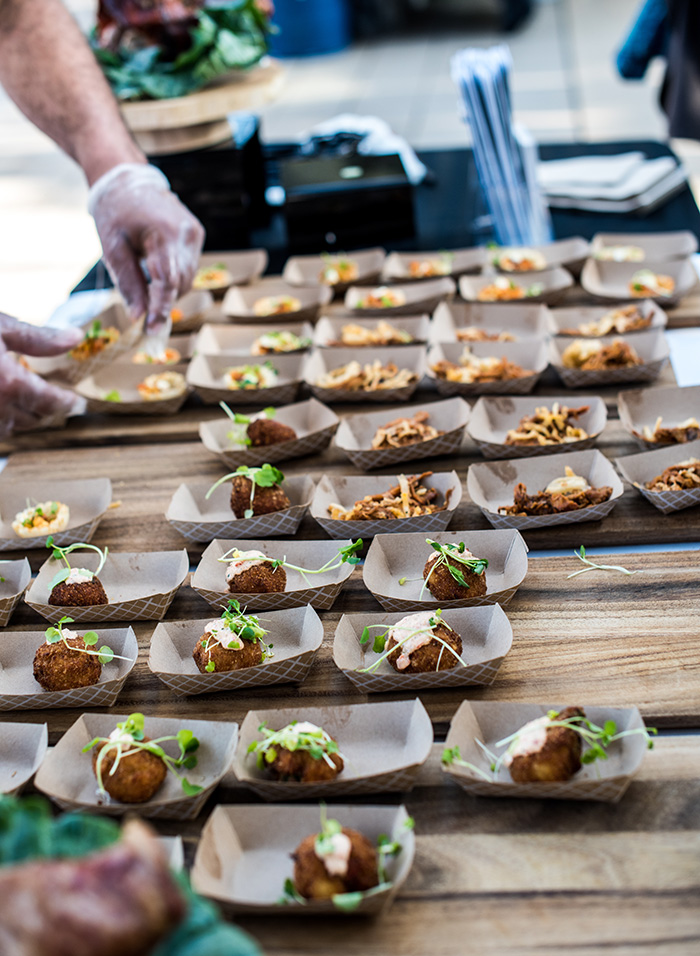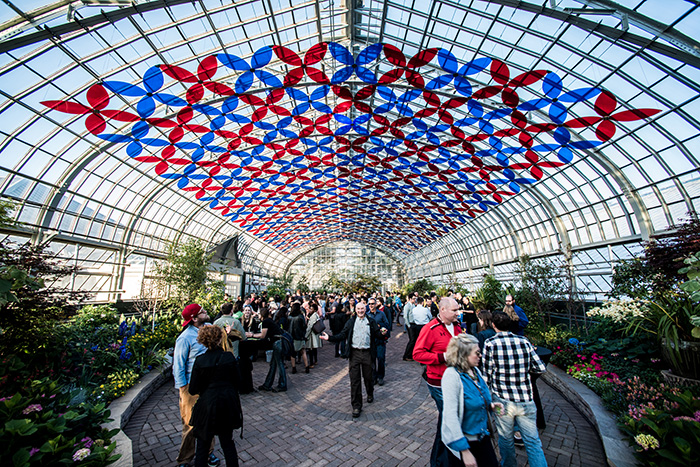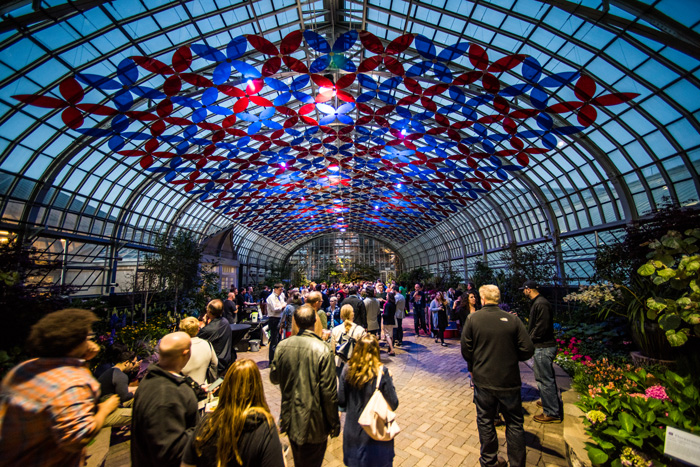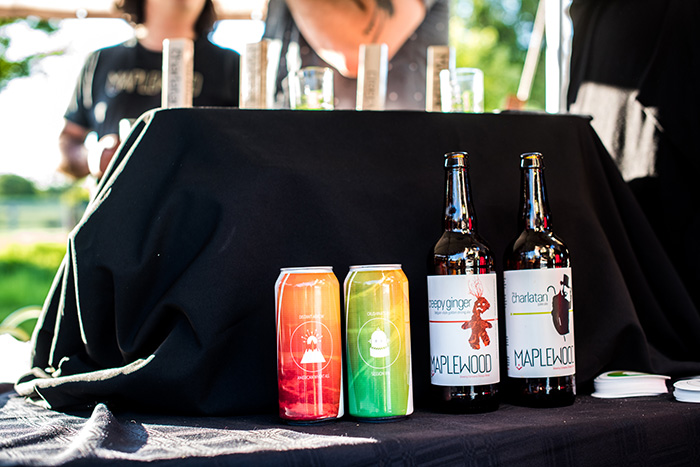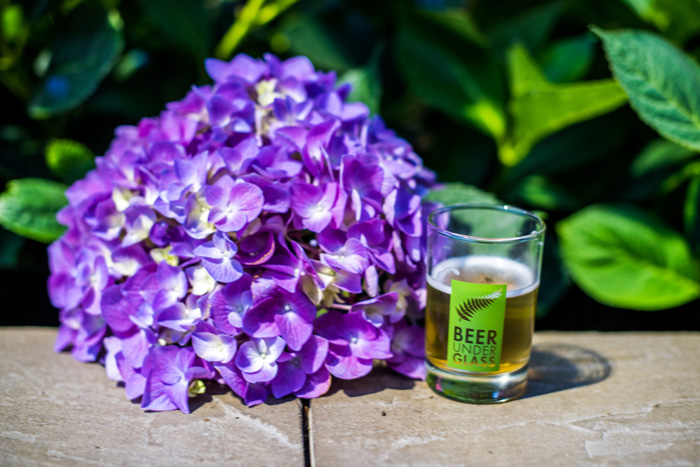 MIKE ZOLLER IS THE CHICAGO EDITOR FOR PORCHDRINKING.COM. FOLLOW HIM ON INSTAGRAM: @CHICAGOBEER AND PORCHDRINKING CHICAGO'S TWITTER FEED: @PORCHDRINKCHI
---