No Comments
12 Beers of Christmas Day 5 | SweetWater Festive Ale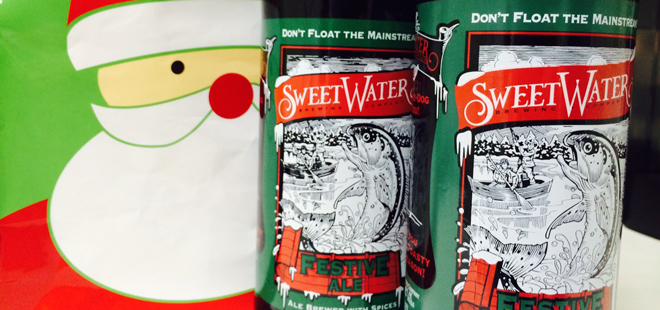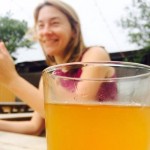 Christmas songs play on the radio way too early and holiday sales seem to go up before the kids have even picked out their Halloween costumes. But as annoying as starting Christmas too early can be, SweetWater Festive Ale could be released on the 4th of July and I'd be okay with that.
Atlanta's SweetWater Brewing Company is one of the South's biggest success stories of the craft brewing boom. The brewery landed at No. 19 in the Brewers Association List of the Top 50 Breweries of 2013, based on the volume of beer sales.
Festive is generally released in mid-October on draught and in 22-oz. bottles. You can also get this moderately-high ABV beer in a 6-pack, awesome for spreading the holiday warmth across more than one session.
This winter warmer/strong ale pours a deep brown-black with a nice brown head. The nose encompasses nice, light holiday spices, particularly cinnamon and mace, which is from the same family as nutmeg (definitely not as dangerous as it first sounds — but I'll admit seeing 'mace' in the ingredients merited a Google session at the bar for this non-cook).
The malts are the backbone of the beer. SweetWater uses a combination of seven different types, but the Chocolate and Black shine through, paring beautifully with the spices.
Certainly an ale in texture, SweetWater Festive is light on the tongue, but not in measure. Since the ABV falls upwards of 8%, I try to treat it as more of a nightcap and not as a session brew (except that one time at the 2012 Decatur Beer Fest … lesson learned.)
You have to love a beer that generates as much excitement every year from the brewery as it does from the fans. This year, SweetWater dedicated one regular evening tasting to the brew, lugging a few different years of Festive from their archives and invited the big man, Santa himself, to help celebrate. They also took donations for Toys for Tots program.
I'm not one to argue with Santa! So grab a SweetWater Festive — or ask a pal in the distribution area to spread the holiday cheer your way — and find out why SweetWater and Santa agree that, "It's nice to be naughty."