No Comments
Spiked Hot Chocolate = Bourbon + Beer + Hot Chocolate!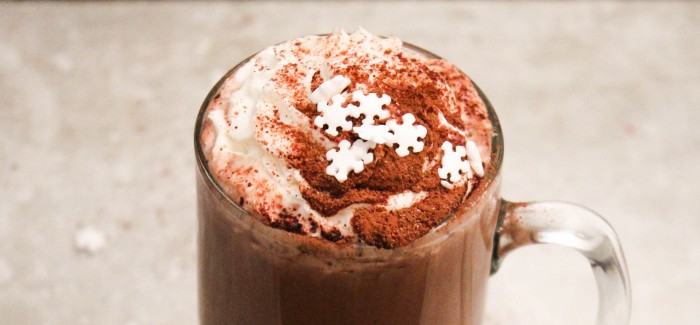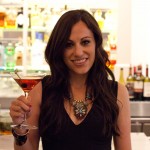 Today my recipe highlights beer from 33 Acres Brewing Company located in Vancouver, Canada. I visited the popular tasting room on a typical stormy night in Vancouver and it was packed. 33 Acres has a sleek and modern tasting room that almost resembles a New England hipster coffee house. Beaming white washed boards and elegant clean lines with adorning taps make for an apeasing aura.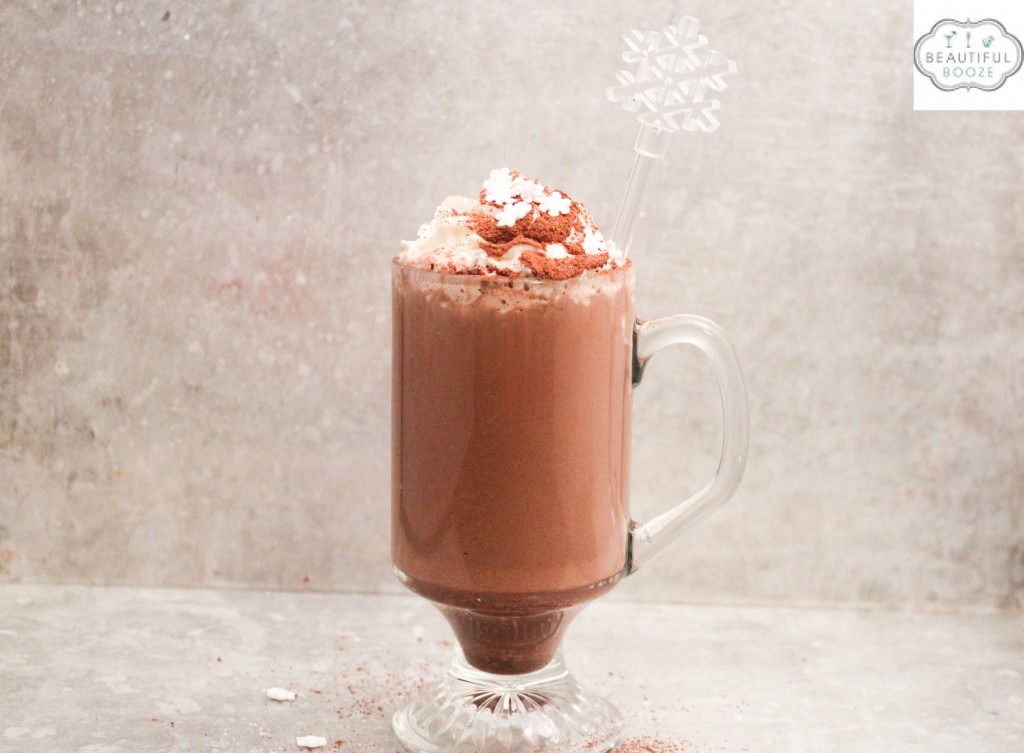 They offer 9 beers on tap including:
33 Acres of Life
33 Acres of Ocean
33 Acres of Sunshine
33 Acres of Darkness
33 Acres of Euphoria
33 Acres of Nirvana
33 Acres of Cid3r
33 Acres of Coff33
33 Acres of Resin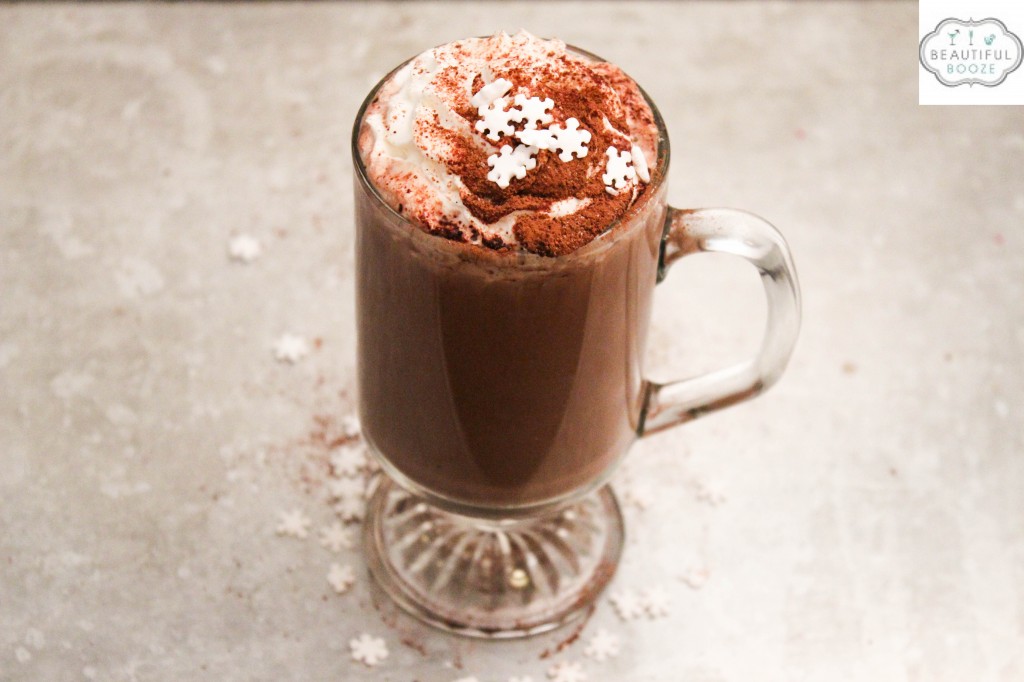 These fine beers are offered by the glass (10.5oz), jar (24oz) and a beer flight that includes 4-6oz beers. They also have a very popular growler program which consist of a 32oz or 64oz fill. Limited snacks are also served including everything from a cheese plate to german pretzels. Fear not for the non-booze drinkers or kids because they offer a wide array of non-alcoholic beverages including cold brew coffee, kombucha and teas.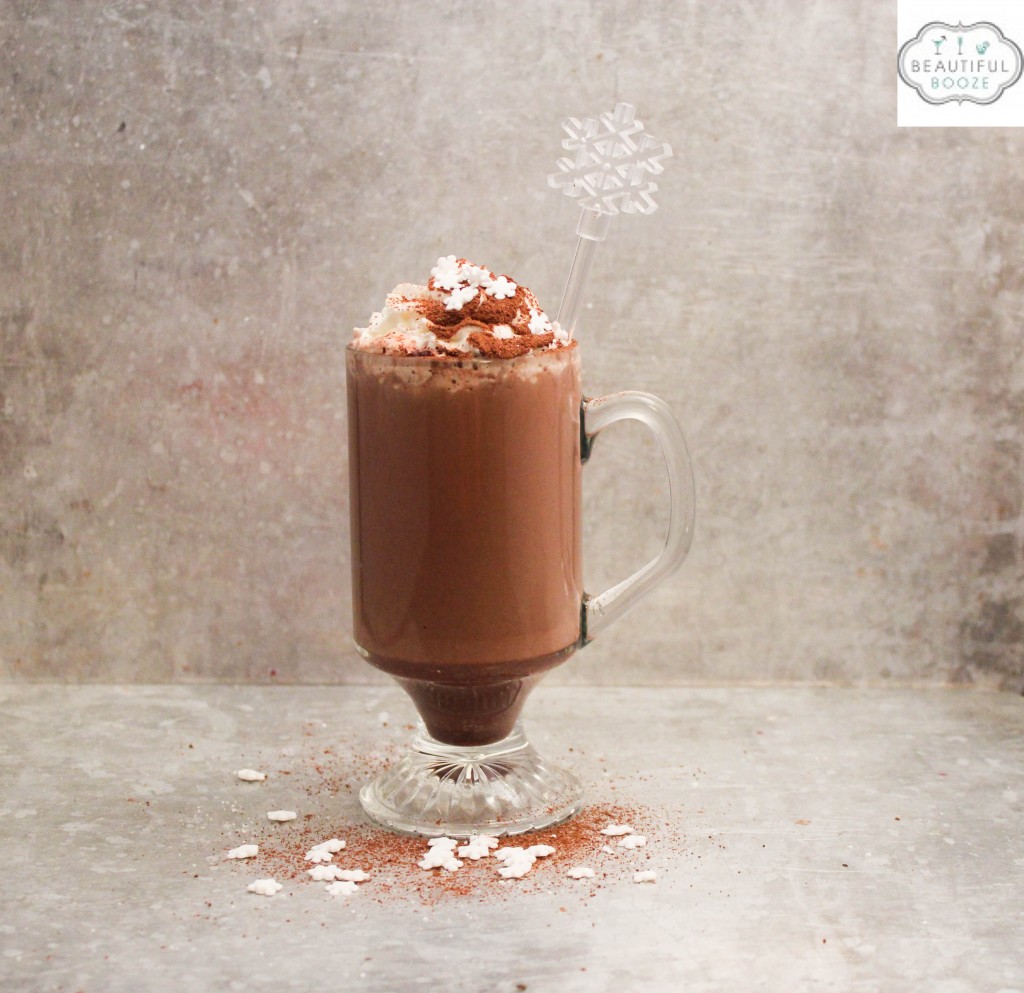 In this beer cocktail I decided to use the very popular 33 Acres of Darkness which is considered a Schwarzbier. I choose to make a Darkness syrup to complement and sweeten the hot chocolate. This beer is described as a black german lager with flavors of bitter chocolate and coffee with a 5.0% ABV and 30 IBU. As the name suggests it is very dark in color. The flavors of the bitter chocolate and coffee work well with the spiciness of the bourbon and add an adult kick. This syrup would be great to bottle and give as a hostess. It would be wonderful on ice cream or drizzled over pancakes. Check out 33 Acres today and make this decadent hot chocolate to warm up your life this holiday season.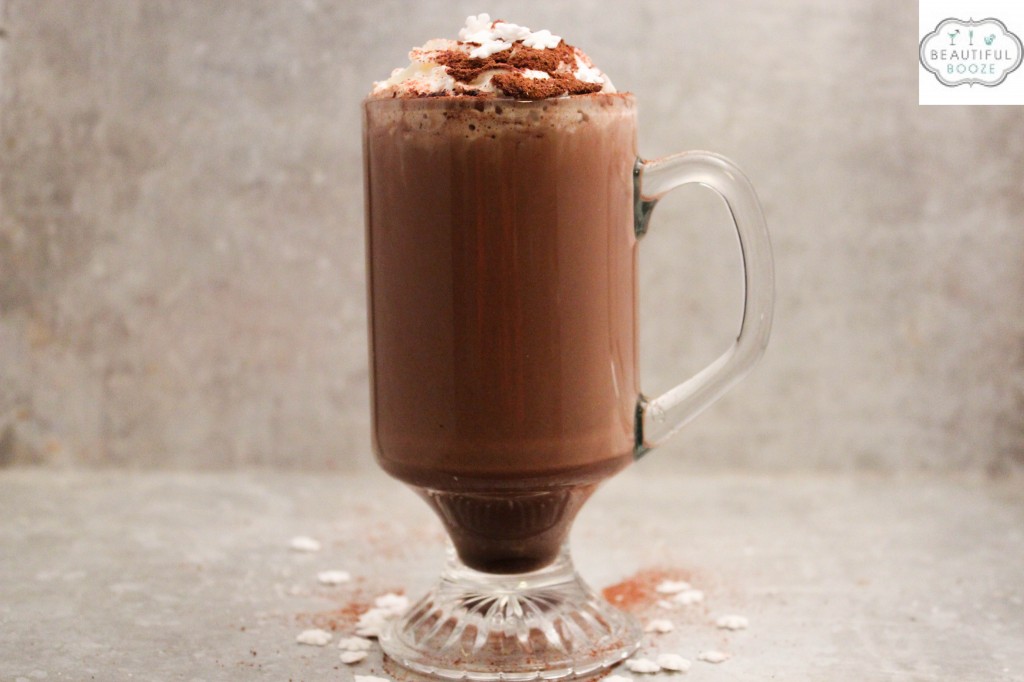 Spiked Hot Chocolate Recipe
Ingredients
1.5 ounces bourbon
1.5 cups of prepared dark hot chocolate
1.5 ounces of 33 Acres Darkness syrup (*recipe below)
Garnish: whip cream and sprinkled with cocoa powder
Instructions
In a serving glass add hot chocolate, bourbon and 33 Acres Darkness syrup
Top with whip cream and cocoa sprinkles
Yields: 1 serving
33 Acres Darkness Syrup Recipe
Ingredients
1 cup of 33 Acres Darkness beer
1/2 cup of sugar
Instructions
In a saucepan combine sugar and beer. Let it boil for until sugar dissolves
Let it cool
Extra syrup may be stored in a glass container for up to a week.

Natalie Migliarini is the author of Beautiful Booze. Read more about tasty and delicious beverages here, or follow her on Facebook, Twitter & Instagram.
---