No Comments
Event Preview | Big Beers, Belgians & Barleywines Festival External Events Roundup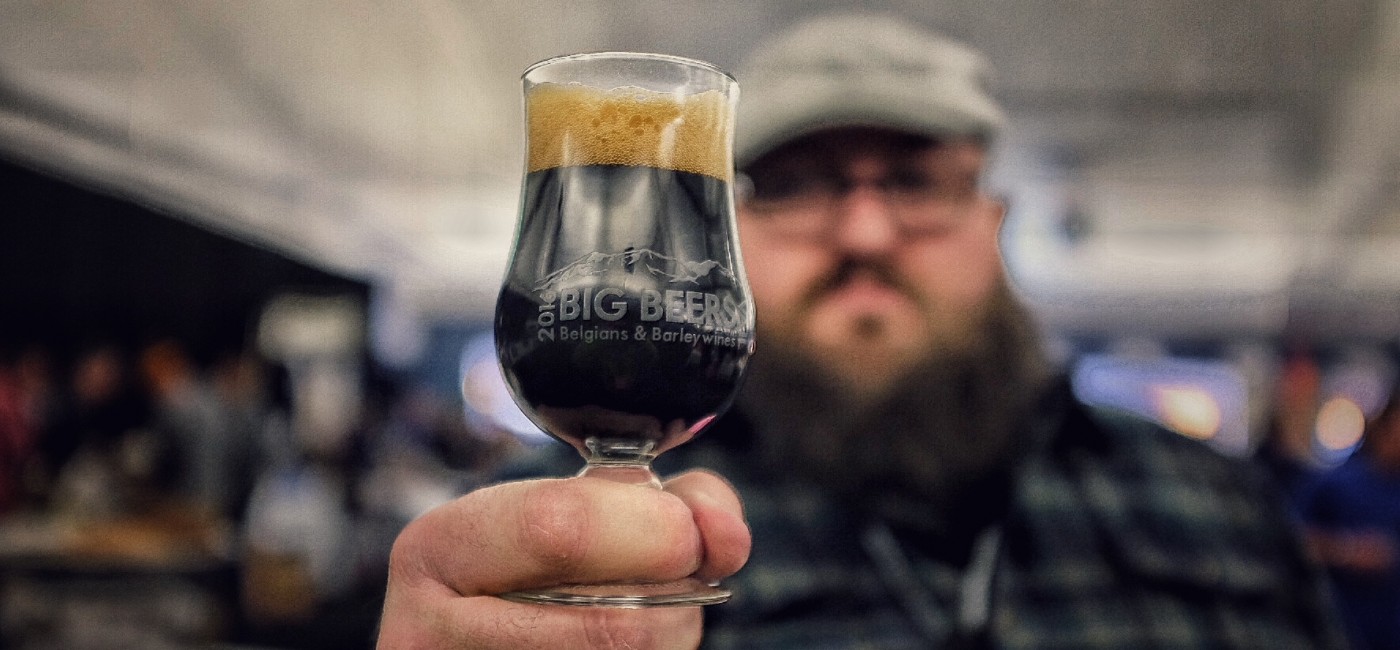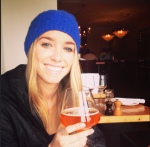 Gearing up to attend the 17th Annual Big Beers, Belgians & Barleywines Festival in Breckenridge this year? While the Festival will take place at Beaver Run Resort & Conference Center this upcoming weekend from January 5 – 7, there is also a long list of affiliate events going on! Check out our outside event round up so you don't miss out on some of the awesome happenings being put on by participating breweries in attendance, including events like beer trivia, rare tappings, specialty food pairings, and live music!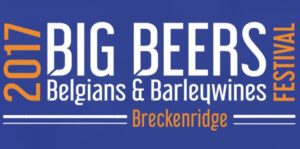 ---
WEDNESDAY, JANUARY 4th
Telluride Beer Dinner | Flipside Burger
If you are up in Breck early for the Festival, come hang out with the Telluride Brewing crew as well as Flipside's Chef Mitch for a five course beer and food pairing with Telluride's beers
Time: 6:30 pm
Cost: $45 in advance and $55 the day of (Call Flipside or stop in to reserve a spot)
Ballast Point Tap Takeover & Creative Food Parings | Modis Breck
Starting on Wednesday, San Diego's Ballast Point will be featured all weekend at Modis. They will be highlighting their most awarded beers. Modis Chef Ryan Caswell will be creating a dish to pair with each different Ballast Point beer
Expected Beers: Sculpin, Grapefruit Sculpin, Longfin Lager, California Amber, and Victory at Sea
Time: 3:00pm – Midnight starting from January 4th to the 8th
Cost: Pay per small plate/draft individually
---
THURSDAY, JANUARY 5th
Limited Release Tap Takeover & Meet the Brewers | Breckenridge Brew Pub
For the first time since moving their production facility to Denver in 1992, all of Breckenridge's draft beer will come from the original location (almost twenty-seven years old now), so come check out all the innovative beers coming out of this historical Breckenridge landmark. This Rare Beer Coup D'atat will feature 12 innovative taps unique to our Breckenridge location, brewed on site and not found anywhere else.
Expected Beers: Sours, Saisons, Barrel Aged, and beautifully hopped beers. Breck's mainline beers will be offered in bottle/can only
Time: 11:00am  – 12:30am (or until the beer runs out)
Cost: No charge (except for the beer)
Bonus:  Breck's brewers will be on site all day Thursday the 5th to answer questions, talk & drink beer, and give tours on the hour (1st come 1st serve basis)
Double Bonus: Thursday through Sunday there will also be Happy Hour prices on all beers. Just mention the Big Beers Festival & enjoy happy hour prices on beer. And be sure to ask "What's on the secret tap?"
Welcome to Breck! | Broken Compass Brewing Co.
Join Broken Compass' two co-founders David Axelrod and Jason Ford for a pint and sustenance on the way into town for Big Beers! Food will be provided courtesy of the brewery.
Time: 3:00 – 6:00pm
Cost: No charge/Pay per point
RMU's Backyard Brews | Rocky Mountain Underground
DRAFT Magazine and Rocky Mountain Underground are teaming up to host a Breckenridge backyard bash featuring live music and brews with special $1 Big Beers courtesy of New Holland Brewing Co. from 4:00 – 6:00pm!
Time: 4:00 –  8:00pm
Cost: Free
Food & Beer Pairings + Live Music | Bakers' Brewery (Silverthorne)
Enjoy specially paired entrees all weekend at The Bakers' Brewery down the road in Silverthorne
Time:  Pairings all weekend with music on Thursday night starting at 8:00pm, going all weekend
Cost: No cover
Brewers Trivia | Rita's
Telluride and Ska join forces take on the entire bar in beer-related trivia!
Time:  Starts at 8:00pm
Expected Beers: Special Edition Ska and Telluride beers including Telluride's Tempter IPA, Face Down Brown, Fishwater Project DIPA, Freaky Cab & Ska's Plum Saison, Pineapple Gose, Sour Apple Blonde Ale
Cost: Trivia is free, draft costs extra.
Best of San Diego | Flipside Burger
Ballast Point, Alpine, and Green Flash will be featuring some of the most iconic beers from San Diego at this burger, shake, and craft beer concept restaurant
Time:  6:00pm
Cost: Per draft
Global Beer Network Feature | Prosit (Frisco)
Belgian beer importer Global Beer Network will be hosting a glassware give away down the road from Breck in the town of Frisco at an authentic beer and sausage hall!
Time:  6:00pm
Expected Beers: Gulden Draak and Petrus
Cost: Per draft
---
FRIDAY, JANUARY 6th
Casey Limited Release + Special Tasting | Base Camp Wine & Spirits (Frisco)
Check out Base Camp's exclusive beers with Casey Brewing and Blending! Troy Casey took their AD Laws Whiskey and Rye Barrel and aged a special batch of Oak Theory in each barrel to make an incredible Whiskey Sour
Time: Public release starting at 12:00pm followed by a tasting with Troy Casey himself from 2:00 –  4:00 PM!
Cost: Free
The Best of Elite Brands | Kenosha Steakhouse 
Join the powerhouse lineup of Wicked Weed, Epic, Elevation, Telluride, Fate, Destihl, Green Flash, Grand Teton, and Lost Abbey, who will all be featuring some of their finest limited release beers
Time:  6:00 – 10:00pm
Cost: Per draft
Bonus: Musical guests Roots and Rhythm Duo Band starts at 8:00pm!
Melvin & Casey Tap Takeover  | Kenosha Steakhouse 
Melvin and Casey come together to offer a tap takeover featuring their Wyoming and Colorado brews!
Expected Beers: (Casey) The Cut: Blackberry, Unreleased Blend, Supreme Clientele – CFP with Cherries, Blackberries and Raspberries, The Cut: Peach – Glowhaven, Dry Hop Peach Casey Family Preserve, Santa Rosa Plum Casey Family Preserve – Unreleased Blend
Time: 5:00 – 11:00pm
Cost: Per draft
Bonus: Musical guests Roots and Rhythm Duo Band starts at 8:00pm!
Odell Brewing Special Release | Apres Handcrafted Libations
Enjoy a sneak peak of the latest creation from Odell Brewing Co. at this beer release event
Time: 4:00 – 6:00pm
Cost: Per draft
Bonus: Attendees can also enjoy an especially crafted cheese pairing from The Cheese Shop!
An Avalanche of Avery! | Ollie's Pub & Grub 
Join Avery for a special tap takeover in Breck!
Expected Beers: Avery's Tangerine Quad, Raspberry Sour, Tweak, Avery IPA, and Pow Day IPA
Time: Starts at 6:00pm
Cost: No cover and beers are a la carte
Bonus: Matchstick Productions will have their ski films playing during the takeover and the Crested Butte Avalanche Center will be on hand to answer your questions
Great Divide Tap Takeover with SOS | Apres Handcrafted Libations
Indulge in Great Divide liquid goodness while visiting with the brewery team
Time: 7:00 – 9:00pm
Cost: Per draft
Bonus: Learn about the Breckenridge Snowboard Outreach Society ("SOS")
Ska Presents Nuns of Brixton | The Historic Brown Bar & Venue
Join Ska Brewing rock Big Beers with live music by the Nuns of Brixton as well as Ska beer specials
Expected Beers: Modus, Euphoria, and True Blonde
Time: 8:00 – 10:00pm
Cost: No cover, pay per draft
Apres Ski Sampling with Live Music | Coppertop Bar & Cafe
Enjoy $4 New Belgium drafts and free food samples to the tune of live music right at the base of Peak 9!
Time: 4:00 – 5:00pm
Cost: No cover
Elevation vs. FATE | Blue Stag Saloon
Check out this event as two Colorado breweries duke it out in a battle for supremacy
Time: Starts at 6:00pm
Cost: Per draft
---
SATURDAY, JANUARY 7th
Belgians and Barleywines Pairing with Jensen Cummings | Apres Handcrafted Libations
Join Guest Chef Jensen Cummings from Brewed Food at Apres Handcrafted Libations, where he will be pairing food with each of the fourteen beers over the course of the night
Expected Beers: Ten Belgians (Gulden Draak, Kasteel rouge, Petrus, Petrus Sour quad, Piraat, Silly, Maredsous, La Chouffe, Houblon Chouffe, Duvel) and four Barleywines from Destihl, Hebrew, Bruery, Nebraska, Ratio Beerworks
Time: 6:00pm
Cost: Individual cost for drafts and small plates
Crooked Stave Artisans Takeover | Kenosha Steakhouse
Join CSA for this post-festival event that will include an obscene amount of rare beers sure to help cap off an epic Big Beers weekend!
Expected Beers: Rare offerings from Crooked Stave, La Cumbre, Almanac, Blackberry Farms, Copper Kettle, Crux, Ecliptic, Breakside, Evil Twin/Westbrook, Fremont, Gigantic Shazoo, Lord Hobo, Off Color, Perennial, Prairie
Cost: No admission fee, pay per draft
Bonus: Some Jester King bottles will also be making an appearance
---
SUNDAY, JANUARY 8th
Hangover Brunch | Gold Pan Bar & Restaurant
Cap off Big Beers weekend by joining Jester King, Black Project, Wicked Weed, and Weldwerks for a special pre-fix brunch menu that includes blintzes, chicken and waffles, chilaquiles, and egg Benedict at what is considered the oldest operating bar in Summit County
Expected Beers: Black Project's Cygnus Cherry, Jester King's Biere De Miel, Wicked Weed's Pernicious  IPA, and Weldwerks' Barrel Aged Mexican Achromatic
Time: 10:30am – 12:00pm
Cost: $60 (Tickets here, only 30 available!)
---