No Comments
Stem Ciders | Rosé Cider Release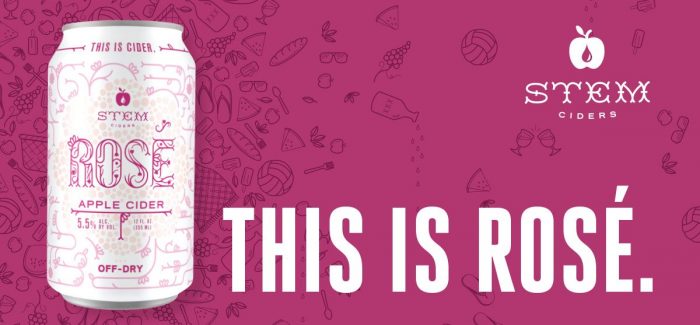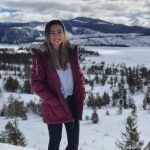 Stem Ciders is excited to announce the rosiest addition to their lineup: Rosé Cider! Perfect to pair with just about anything, Stem will be releasing this addition on May 11. They'll be hosting release events at both their RiNo Taproom, as well as at Acreage in Lafayette. The Rosé is a blend of off-dry cider made from fresh-pressed apples and red wine that's made in Colorado.
In developing the Rosé Cider, head Cider Maker Ian Capps was at for over a year in finding the perfect blend of apple and grape, while keeping a focus on local. The final blend of Bookcliff Vineyard's Malbec, made with all Colorado grown fruit, blended with Stem's Off-Dry cider turned out to be the winner.
"Bookcliff produces quality products that are made with integrity. Not only did their Malbec prove to be the perfect complement to our off-dry cider, our core values as a company are in alignment. The end result is a Rosé we are all really proud of. We look forward to crushing it on the patio this summer."
Their Rosé will be a great companion to just about everything: summer, spring and all the weather in between. Not to mention, it'll be fun to enjoy on picnics or those days you just sit on your porch swing and enjoy the weather. As for food pairings, it'll be well-enjoyed with charcuterie, cheese and even BBQ! Now that they've added it to their lineup, Rosé cider will be available year-round.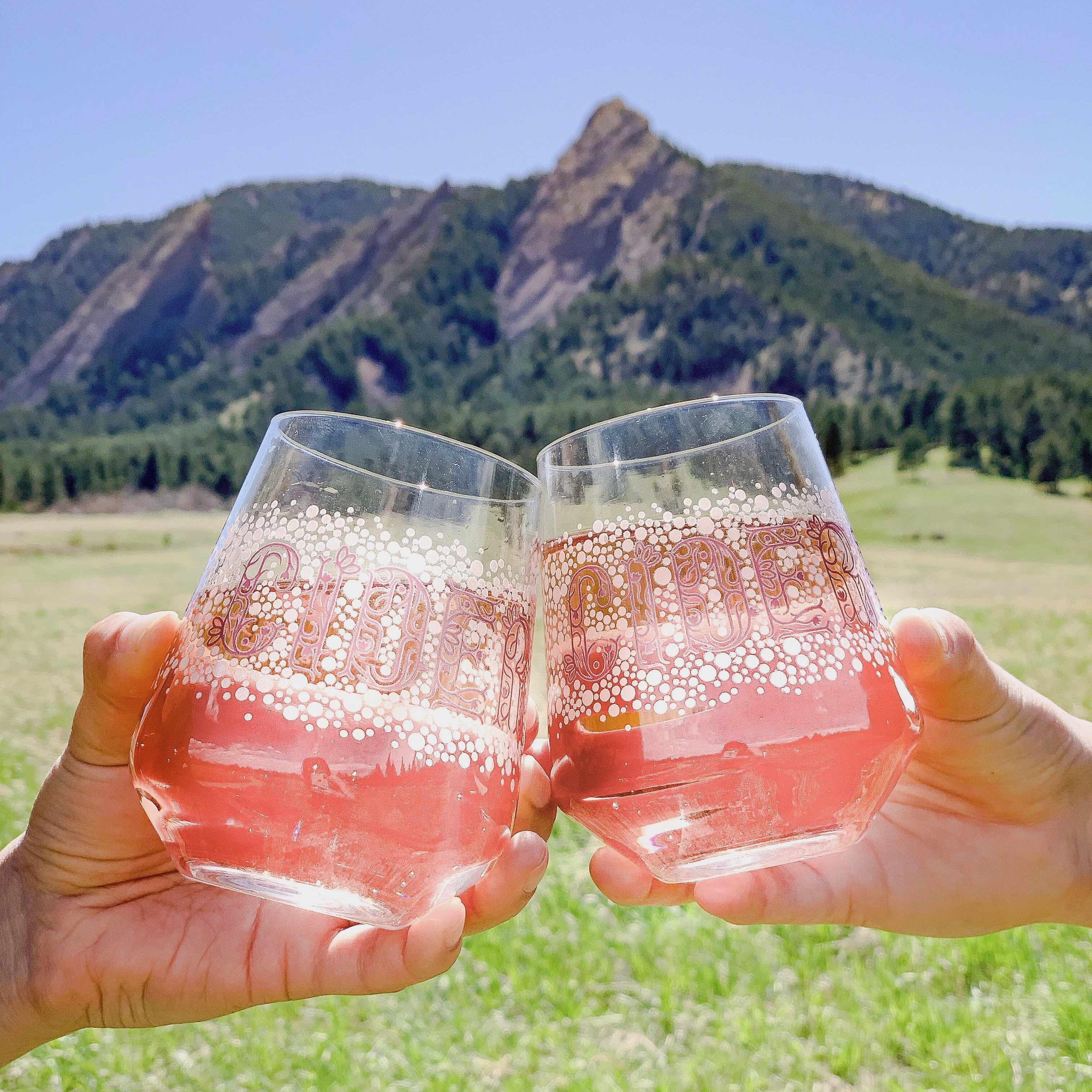 Tasting Notes
Stem's Rosé cider is a blend of fresh pressed apples and red wine. It has light, but balanced, acidity and tannic notes on the end. At 5.5% ABV, it's light and easy to sip on. Not to mention, it comes in as off-dry, so it's not too sweet or dry. For those who are seeking a lower-calorie drink, this cider contains 150 calories, 11 grams of carbs, 8 grams of sugar and 0 grams of fat. It's also gluten-free, for those who may have a sensitivity or dietary restrictions.
Release Events
"Rosé all day" with Stem this Saturday, May 11 starting at 12 p.m. when they release their Rosé cider. They'll be offering 10-ounce pours all day and all night for just $5. Not to mention, if you're one of the first 50 cider fans through the door this Saturday, you'll be able to take home their newest Keep The Glass: a signature bubbly keepsake that was designed with Rosé in mind. If you're also looking for a great Mother's Day present, you can take home a growler to celebrate Mom! Here's the event details for their RiNo Taproom and Acreage.
https://www.instagram.com/p/BxLANwplym_/
Feature image courtesy of Stem Ciders 
---