#roseallday – PorchDrinking.com
May 10, 2019 | Karen Mills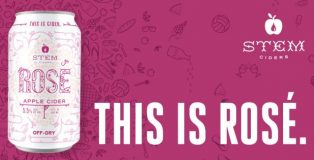 Stem Ciders is excited to announce the rosiest addition to their lineup: Rosé Cider! Perfect to pair with just about anything, Stem will be releasing this addition on May 11. They'll be hosting release events at both their RiNo Taproom, as well as at Acreage in Lafayette. The Rosé is a blend of off-dry cider made from fresh-pressed apples and red wine that's made in Colorado.
July 7, 2017 | John Amantea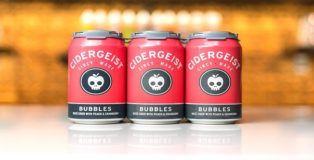 ABV: 6.2%
Full disclosure – I have never been much of a cider drinker. My friends can all attest that whenever we head out to a bar, I'm sticking to beer. Whether it's the cloying sweetness of some or the champagne dryness of others, I haven't quite had the best luck when it comes to craft ciders. So when I was recently offered a can of Bubbles by Rhinegeist, needless to say my past experiences prompted me to accept with some hesitation. Luckily, any and all hesitation was obliterated as soon as I took that first sip. It was amazing.