No Comments
BREAKING: Boston Beer Company & Dogfish Head Brewery Merging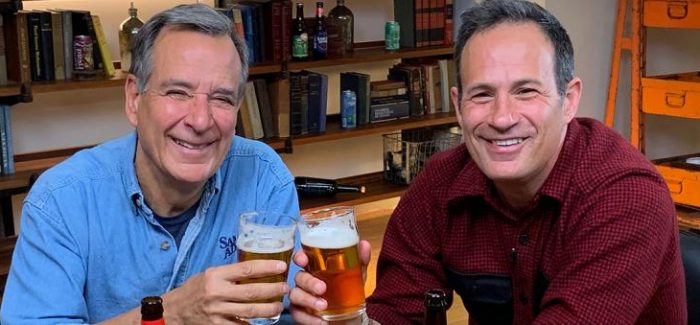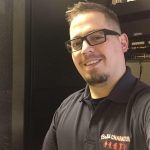 It's safe to say that 2019 will be a year that changed craft beer forever. Today Boston Beer Company, known for their iconic Sam Adams brand, and Dogfish Head Brewery, two of the country's largest independent craft breweries, have announced a merger to bring together the country's second largest craft brewery and 13th largest respectively. 
Issuing a joint press release and a personalized letter from Boston Beer Co founder Jim Koch & Dogfish Head founder, Sam Calagione to BeerAdvocate, the merger will provide Dogfish Head shareholders $173 million in cash and stock options to Dogfish Head co-founders Sam and Mariah Calagione at "approximately 406,000 shares of Boston Beer stock based on a share price of $314.60" with the total cost of the merger valued at $300 million dollars. Sam and Mariah Calagione will now be the "largest non-institutional shareholders" in the company, according to BrewBound. Dogfish Head will retain the name of the brewery and will gain a seat on Boston Beer Company's Board of Directors beginning in 2020.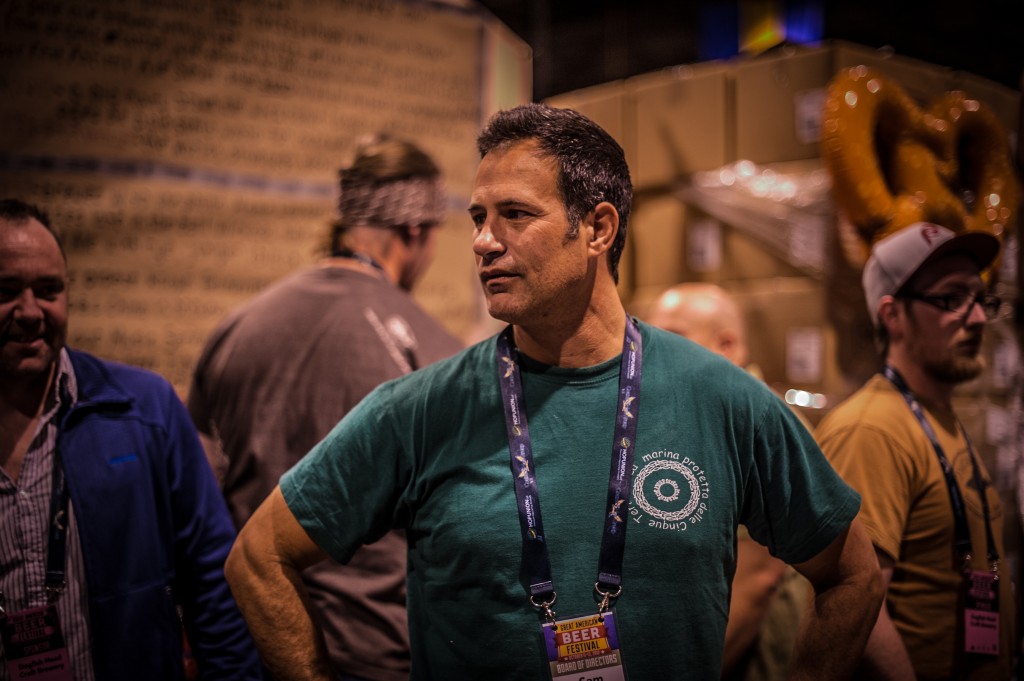 Four years ago, Dogfish Head sold 15 percent of the brewery to LNK Partners, a private equity firm in New York. At the time of the sale, Sam Calagione was adamant about the brewery maintaining independence. With today's merger, LNK will exit their investment in Dogfish Head which was founded in June 1995. The union between Boston Beer, which produced 4.3 million barrels  in 2018, and Dogfish Head, which was estimated to produce nearly 300,000 barrels in 2018, means the merged entity will still comply with the Brewers Association's craft brewery definition, by falling under the limitation of 6 million barrels produced annually. 
Boston Beer founder Jim Koch and Dogfish Head co-founder Sam Calagione discussed the deal back in February during Beer Advocate's Extreme Beer Fest saying: "We talked about how challenging the industry is getting, the indie craft definition, brands that consumers think are indie craft, active lifestyle beers, and we discovered how beautifully complementary and not competitive our portfolios were."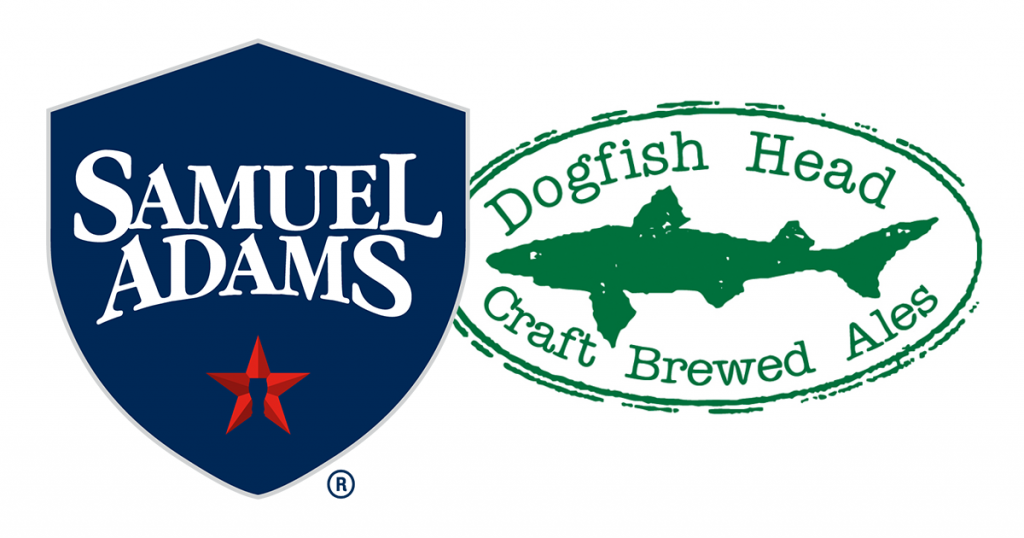 In a prepared statement, Jim Koch stated: "We believe we are creating the most dynamic and diverse American-owned platform for craft beer and beyond" and that "Dogfish Head has a proud history as a craft beer pioneer with a brand that is beloved by American consumers and highly respected by the industry."
In a statement issued by Boston Beer Company, they note that the move aligns the companies to "be better positioned to compete against the global beer conglomerates within the craft beer category that are 50- and 100-times its size, while still representing less than 2% of beer sold in the United States."
The newly announced joint company will be helmed by Boston Beer Co. CEO Dave Burwick. "This is a formidable combination of brands, incredible brewing talent, and leaders who remain 100 percent focused and committed to the long-term health of our breweries and growing the beer industry," said Burwick. "United, we will have the highest quality, most distinct, high-end portfolio, from both a price-point and product perspective with the top-ranked sales organization to bring it to market.  We expect that we'll see more consolidation in the Craft industry over time, and we'll be in the best position to take advantage of those changes."
Dogfish Head currently has approximately 400 employees, operating two Rehoboth Beach restaurants, Dogfish Head Brewings & Eats, and Dogfish Head Chesapeake & Maine, as well as the Dogfish Head Inn in Lewes.
Below is the full letter issued to BeerAdvocate from Jim Koch and Sam Calagione.
Hello BeerAdvocate Community,

We are announcing exciting news today and wanted you to hear it from us first. Boston Beer and Dogfish Head are coming together to create the most dynamic indie craft-beer company of the 21st century.

We are bringing together two of America's pioneering and award-winning independent craft breweries–with the industry's best collection of brewing talent and a dynamic portfolio of craft and beyond beer brands–to position our company for success in an ever-growing and ever-changing world of brewing.

We've known each other for decades and have admired what both our teams have been able to accomplish. We've dedicated not only our careers, but our lives, to brewing delicious and interesting beers and being active agents for positive change in our communities. Just as important as our shared passion for brewing is our commitment to championing and preserving the independent, American craft movement.

Between us, we have more than half a century of brewing experience under our belts. We've seen dramatic transformations in our industry, especially in the last decade. There's been quite a bit of consolidation and an attack on transparency as the global mega brewers started buying regional brewers and marketing them as independent and local.

Any company not looking at radical opportunities in a competitive industry will go the way of the typewriter. To be able to compete and continue to grow, we realized that we have to do things differently. Our merger is different.

By joining forces we'll be able to successfully compete while retaining our position and leadership within the indie craft market, alongside our 7500-ish fellow American small brewers. We're creating a uniquely robust craft beer company, with award-winning brewing talent and a shared culture of innovation. Oh, and we should put this into context. Those larger international beer conglomerates are still more than 50x our size and our combined company's volume will represent less than 2% of the beer sold in the U.S. We are small compared to these Goliaths but together we are heavy.

Together we have championed the values of indie craft brewers for many decades. We have stood shoulder-to-shoulder in many of the efforts that have helped further our industry, from the early days of the Institute for Brewing Studies, the creation of the Brewers Association, the craft beer definition and the Independent Brewer seal, we've advocated for indie breweries of all sizes. Dogfish Head has sponsored and promoted those values through events like the Extreme Beer Fest, SAVOR, Hill Climbs, and has raised hundreds of thousands of dollars hosting events for and with craft brewers' guilds in many states and for our national trade organization the Brewers Association. Boston Beer has opened its warehouse to provide hops to hundreds of brewers who were unable to get them during the hop shortage a decade ago, given loans to over 50 up and coming craft breweries, and provided coaching and counseling to hundreds more through the Brewing the American Dream Program. We will continue to work for the success of the indie craft brewing movement, now with a stronger, unified voice.

We will grow faster and stronger together and be among the winners in the long-term with the strongest portfolio of high-end craft and beyond beer brands in the industry–a powerful combination of lagers, IPAs, sours, hard seltzer, spirits, and hard teas–and enhanced distribution strength, top-ranked sales capabilities, and two founders that remain at the helm.

Even more important is the fact that we share a deep culture shaped by innovation, an obsession with quality, values that span our communities and our co-workers, and we push boundaries while having fun doing what we love every day.

We first had a chance to work closely together back in 2011 when we collaborated and brewed SAVOR Flowers, a one-time release for attendees of the SAVOR Craft Beer and Food Tasting in Washington D.C. Since then, we've worked closely as Beer Association Board members, alongside other peers to champion the indie craft community, climbed the Capitol steps in DC to fight for legislation, and over beers at the Great American Beer Festival or at a Brewers Association meeting we'd chat informally about working together in other ways. At the Extreme Beer Fest in Boston earlier this year, those conversations took on a new reality.

Boston Beer and Dogfish Head have tested the boundaries of what great beer can be and together with our talented co-workers, the best teams in the business, we will write the next chapter in American brewing.

We are creating a company that will continue to push forward to drive the next generation of beer innovation and keep powering us to defy convention. We look forward to what we can accomplish together, and what beers we can brew for you.

Cheers & Namaste!

Jim Koch & Sam Calagione
---