No Comments
Oak Park's Newest Beer Bar Accepts Bitcoins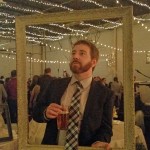 Oak Park has been a premier Chicago suburb since Chicago started having suburbs. Famed for being Frank Lloyd Wright's canvas and the birthplace of Ernest Hemingway & Ray Kroc, there's plenty of history and culture to prompt a visit. And located at the termination point of the Green Line, just a 25 minute train ride from the Loop, it's simple enough to get to.
Lately, Oak Park has started to add more reasons to visit with an up and coming craft beer scene. It's been host to the popular Oak Park Microbrew Review and will soon be home to its first breweries in 2016 (Oak Park Brewing Co. and Kinslahger Brewing Co.). But you need not wait until 2016 to get your craft fill in Oak Park, because Beer Shop now has everything you need.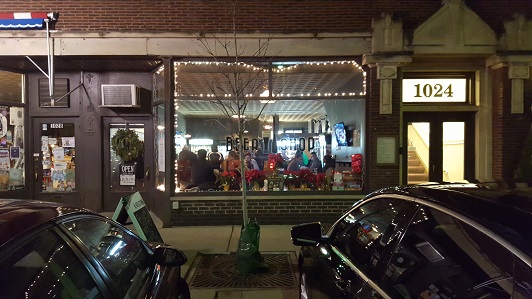 Beer Shop is located just steps from the Harlem Green Line/Oak Park Metra stop and just off of the Marion St. corridor in the heart of Oak Park. It's a bar and bottle shop featuring plenty of local beers you can have on tap or grab from the fridge for your Metra trip to the city. The atmosphere is laid back, with plenty of board games to enjoy, trivia nights, and Hawks/Bulls games on in the background. It's dog friendly as well, so feel free to bring the pooch with you. The turntable is
spinning bartender's choice, and you're in good hands if Jake's working the bar. Everybody's doing their own thing; from late night work emailing to stranger's introducing themselves.
The owner, Tony Compaglia, recently arrived from California after what was most likely an outstanding sales pitch from his wife, a native Chicagoan (seriously the winters aren't THAT bad… plus you get to wear super stylish winter coats!). With some inspiration from Iggy Pop's "I Need More" stewing, and a drive for "more than an ordinary grind", Tony opened Beer Shop with the intention of bringing Oak Park a much needed craft beer bar.
But Tony's also bringing some West Coast tech with him to the Midwest and intends to introduce Bitcoin as a way to pay for beer. Tony's found that beer advocates and Bitcoin advocates tend to be cut from the same cloth, so it only makes sense to combine the two. What better way to introduce yourself to a new currency than to measure it in beers???  It's in the works with a San Francisco investor and hopes to be introduced in 2016. We'll be following up once it's introduced to see how it works.
If you find yourself in Oak Park, make sure to stop in and check it out!
---