No Comments
Chicago White Sox Stadium's Craft Kave Boasts 75 Craft Beers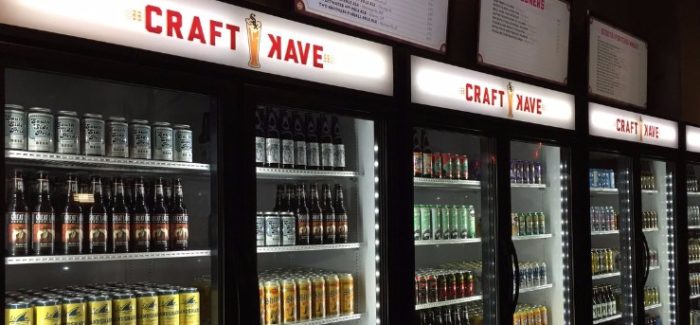 The Craft Kave at Guaranteed Rate Field has taken the traditional baseball and beer concept and improved it mightily. Fans can enter the bar, order any of the 75 craft/quasi-craft beers, eat chef-inspired food or order from the full bar menu. Early indications are that the new relationship between the Chicago White Sox and its new stadium owner, Guaranteed Rates, are taking craft beer seriously. This is no gimmick, this is a celebration of good beer.
Baseball fans will enter the Craft Kave and immediately be in the presence of wall-to-wall craft beer coolers. Employees will be on hand, ready and willing to aid patrons with their beer experience. Understand: This is not just a neat thing at the ballpark — this is a true craft beer bar that just also happens to be part of the White Sox experience. Grab a can, purchase it and drink it. This place is about the beer.
The beer. All of the beer. The Sox's new Craft Kave down the RF line. 75 different labels. pic.twitter.com/h803C1e5Vn

— Danny Ecker (@DannyEcker) March 29, 2017
Although a bit pricey, given beer prices at most ball parks, it's really not something out of the ordinary, notably for craft beer. A 12-ounce can runs $8.75 while a 16-ounce can costs $10.75.
Craft Kave replaces the former Miller Lite Sports Bar in the right field bullpen area. Along with the featured 75 craft beers, they will also offer chef-driven craft burgers, southside mini donuts, brisket mac and grilled cheese sandwich, and a full bar menu. For an additional charge, fans can sit in the two-tiered open-air section, based on availability.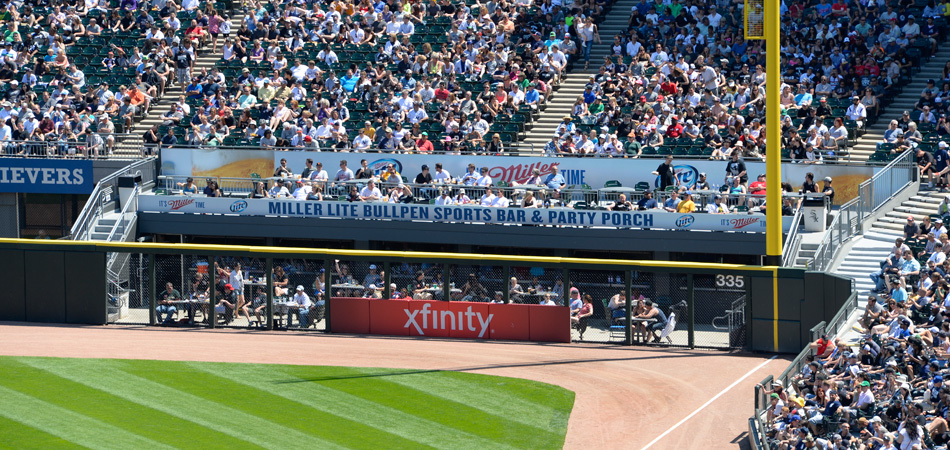 It's an interesting counterplay to the Sox' intercity rival Cubs, who not only broke the 108-year-old curse, but aligned itself in the offseason with Chicago's popular Goose Island beer, owned by Anheuser-Busch (AB-InBev). In fact, Goose has introduced a special Wrigley Field beer. While Goose is included in the Sox' selection, and the team also has its deal with Constellation Brands, notably Modelo, The Craft Kave, along with Sox' craft beer spots throughout the stadium, seeks to create a substantial connection to numerous small businesses. Mostly featured will be local Chicago breweries but plenty of regional and a few national crafts are ready for the drinking, too.
Breweries include Bell's, Pipeworks, Surly, Great Lakes, Off Color, Pollyanna, Baderbrau, Metropolitan Brewing, Two Brothers, Founders and many, many more. One doesn't often think of major league sports working with "the little guy," but here's a few pics of some local Chicago breweries with otherwise tiny budgets, excited to be included in a Major League Baseball operation.
https://www.instagram.com/p/BSRgxPDgaNs/?taken-by=pipeworksbrewing&hl=en
https://www.instagram.com/p/BSQ55doD7az/?taken-by=pollyanna_brewing_company&hl=en
https://www.instagram.com/p/BSOzj0bhFUG/?taken-by=baderbrau&hl=en
Below is a preview of the impressive initial lineup at the Chicago White Sox's Craft Kave: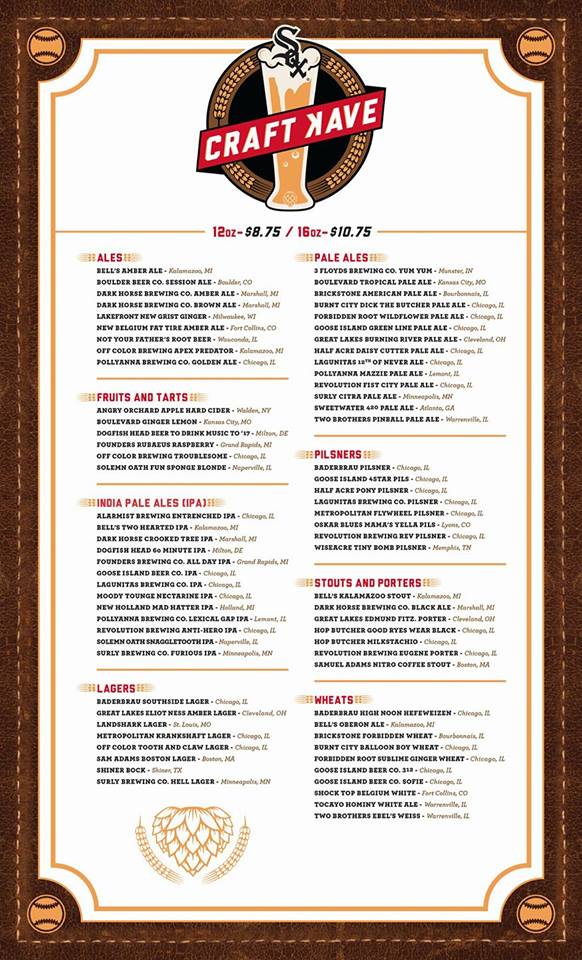 ---