No Comments
Ultimate 6er | Chicago Beer Pairings for the Golden Globes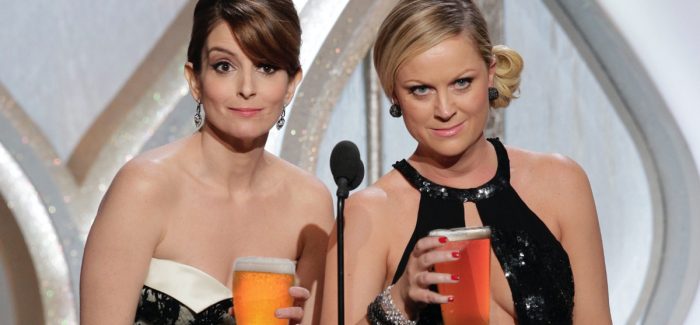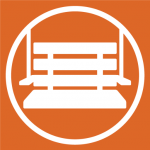 No, Emily in Paris is not included in this list. For starters, it's not a film. Additionally, it has no place on the list of nominees for the Golden Globes altogether. If you for whatever reason would like a recommendation to pair with the show, reach for whatever brewery is currently releasing exploding cans to the public.
We're here to talk about films nominated for the 2021 Golden Globes. Many of which, hit very close to home based on the current state of the world. Filled with stellar casting, incredibly dynamic performances, and often relatable (and sometimes infuriating) stories portrayed. Many of us have more time to kick back and watch, but if you haven't or are simply waiting to hear who the Golden Globe goes to – this one's for you.
Soul
View this post on Instagram
Tasting Notes: 5.4% ABV, starts subtly hoppy and upbeat, ends with introspection and hope.
You need a feel-good beer for a feel-good film. This one just has a twist. Soul, follows, Joe, a music teacher and aspiring artist who dies. Spoiler? I guess, but it happens right away. Following his death, is one man's journey to reflect on his life's purpose. He's not alone in this journey, nor is he alone in navigating the process.
---
Promising Young Woman
View this post on Instagram
Tasting Notes: 7.5% ABV, bright and fruity on the nose, grabs your attention, then kicks you in the balls.
It's raw, heavy, aggravating and incredible. You could call it a revenge story, a fight for justice for a friend. Or you could call it another Tuesday. With recent news within the beer industry itself, we know the unfortunate truth that no industry is immune to assault or harassment against many marginalized groups. This film just happens to be set in years following a group of medical students.
---
Hillbilly Elegy
View this post on Instagram
Tasting Notes: 4.8% ABV, inspired by humble beginnings, finishes with a bite.
A true story about drug-addiction, abuse and bologna sandos. J.D. has to make a choice for his future when he decides to return home to take care of his mother the same week of final round interviews. He's reminded of his past, which changed drastically when he moved in with his grandma, played by Glen Close. She showed him tough love, didn't put up with bullshit and ultimately changed the course of his life. Nominated for her role in this film, Glen Close has always been and continues to scare the shit out of you. She was cast perfectly.
---
The Trial of the Chicago 7
View this post on Instagram
Tasting Notes: 4.8% ABV, well-rounded need for change on the nose and backend.
This film takes place in 1969, when the federal government charged seven men for crossing state lines intending to incite a riot in Chicago during the National Democratic Convention. While these men came from different groups across the country, their verdicts were similar. However, the treatment of the seven men within the courtroom was starkly different. Bobby Seale, played by Yahya Abdul-Mateen II, was head of The Black Panthers. First, he was refused to have his choice of lawyer. After repeatedly bringing this up to the judge, he was then convicted him of sixteen counts of contempt and ordered him to be bound and gagged in the courtroom while the trial continued. What's more aggravating than watching this scene? Living in a world 50+ years later when history continues to grossly repeat itself.
---
Palm Springs
Paired with: Dutchbag Brewing | Something's Going On
View this post on Instagram
Tasting Notes: 4.7% ABV, familiar, but can't quite put my finger on it.
You've seen this before. Now, it's modernized and set in a more exciting locale than Punxsutawney, PA. This time, it's not centered around a holiday where a rodent provides weather predications. Everyday, Nyles (Andy Samberg) and Sarah (Cristin Milioti) wake up, hit the pool, and reluctantly attend a wedding. Together, they work to get out of the same day. Through many trials and errors, they learn to make the best of their situation. I mean, who wouldn't want to be stuck in Palm Springs right about now?
---
Ma Rainey's Black Bottom
View this post on Instagram
Tasting Notes: 7% ABV, fueled and inspired by Cola, made even better with the correct pairing.
Centered around a single recording session in Chicago in the 1920s, famous Blues musician, Ma Rainey and an accompanying jazz band. The film is based on a play with the same name. Viola Davis (Ma Rainey) and Chadwick Boseman (Levee) are both nominated for their roles in this film. Ma Rainey is unapologetically herself and will not perform without her Coca Cola. The late Boseman's role is dynamic. In the beginning, he gloats about new shoes and his future as a famous trumpet player. In the end, he can't shake his past.
And the Golden Globe goes to… you, for being prepared with popcorn and this curated selection of Chicago brews. Cheers.
---