2 Comments
Marz Community Brewing Co | Jungle Boogie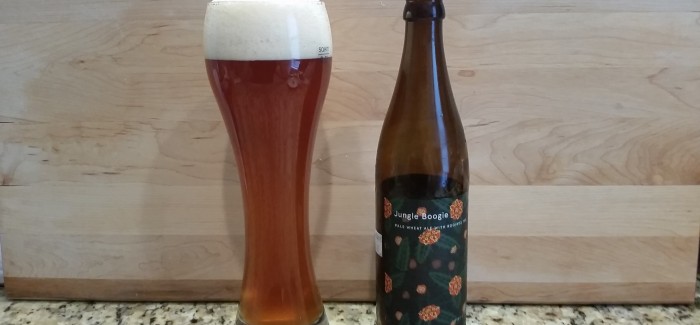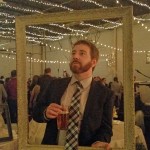 Chicago is a city of neighborhoods. And after living here for any extended period of time, that phrase becomes so common and clichéd that it loses its meaning and incites a collective eye roll from any Chicagoan who hears it (as I'm sure any Chicagoan reading this has already audibly groaned at another utterance). But although it's become a throwaway phrase, it's still important to the city's identity. Sometimes being a city of neighborhoods ends up creating divides and pockets of separation, as demonstrated by the city's most recent mayoral election. Thankfully, there are dedicated groups of Chicago brewers more focused on bringing people together than providing further means of division.
Marz Community Brewing Co. is a more a brewing collective than a traditional brewery. It was started by the owners of the legendary Bridgeport bar, Maria's Packaged Goods, who organized a formerly rag tag group of artists, professional brewers, home brewers and beer club members into a professional brewing operation. They refer to themselves as lumpens which, according to the dictionary, means "dispossessed and uprooted individuals cut off from the economic and social class with which they might normally be identified." Definitely a fitting summary for a group starting a brewery in Bridgeport.
https://www.instagram.com/p/wMtIbyAs5x/
One of their most recent releases is Jungle Boogie, a pale wheat ale brewed with Rooibos Tea. It's a beautiful beer, with a frothy, creamy, off white head that comes standard with wheat beers. It pours a cloudy orange with an incredible aroma. Orange blossom notes, a strong peach and mango presence, with a barely noticeable hoppiness. But the hops show up after your first sip, with a turn towards earthy as the hop bitterness of a pale ale comes forward. It's incredibly balanced though, and finishes semi-dry with a pleasant, long-lingering peach tea aftertaste.
This beer has plenty of qualities that would make it palatable to the mainstream beer drinker. It's not a big stretch to recommend Jungle Boogie to a fan of Blue Moon or Shock Top, or even Snapple drinkers, for that matter. It also has the depth to offer regular craft beer drinkers plenty to fuss over. It's truly a beer that people across a wide variety of preferences can enjoy. The leaders in city council could surely learn a thing or two from Marz about collaborating and creating something that everyone can appreciate.
---