No Comments
Sour Series: Modern Times | New Atlantis with Blackberry and Black Currant in Gin Barrels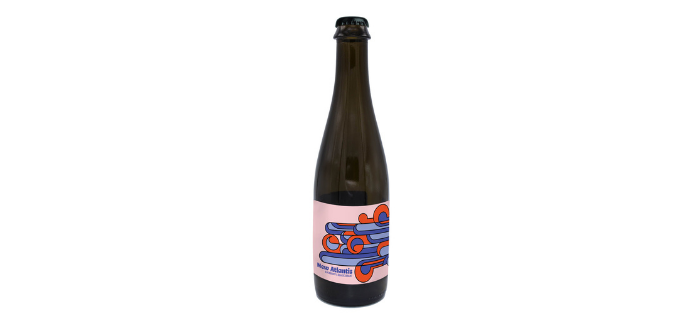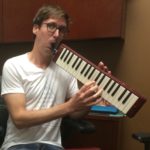 If you remember your first sip of a sour beer, the first question that popped into your mind was probably "Who would ever choose to drink this??" As shocking as your first sip of beer as a young drinker, even more so may be the pucker or funk that arrives when you're expecting bitter and malty. Finding those gateway sours that can gently lead beer-drinking ponies into the farmhouse fields of glory can be difficult, but luckily Modern Times Beer is here with their New Atlantis series.
Modern Beers for Modern Times
Modern Times in their early days always highlighted the crushability of their beers, from the hoppy and refreshing standard Fortunate Islands, to their ongoing forays into the NEIPA game. When you combine easy-drinking beers with great design and marketing, it's easy to see how Modern Times has exploded. From their small tasting room in Point Loma adorned with a mural of Michael Jackson and his monkey constructed out of Post-Its, Modern Times has created a small empire with multiple locations around San Diego, Los Angeles, Anaheim and Oakland. They have even breached north of the California wall in Portland.
Modern Times has mastered crushables. They've staked their place as a Ghidorah-esque challenger to the throne of "King of Adjunct Monsters". And now, Modern Times' Sour Ales have progressed from brewery curiosity to dependably tasty. As a blend of Saisons aged in red-wine barrels, the New Atlantis base beer is a solid library staple that has been developed over the years. It is born ready to mingle with any number of berries and other fresh fruits. Sampling here with the addition of black berries and black currant, and aging for 3 months to 2 years in top self Gin barrels, can this concoction maintain the Modern Times legacy of fun, approachable beers?
View this post on Instagram
Can You Call This Beer… Ocean Master?
The beer pours a translucent red like you just shanked the Kool-Aid man. There's a waft of vanilla berry that wouldn't be out of place in the Bath and Body candle section. Drinkers are enticed before the first sip. Tart but not puckering, fruity but not too jammy, this beer does not assault your palate. It is more balanced than the juice box approach that many other breweries are taking these days. This is more akin to a nice French jelly across an English muffin, fruit complimenting base without overpowering. There is a slightly tannic and lightly herbal finish from the salacious mingling of the berries and barrels. The added complexity helps punctate the flavor, hitting that sweet spot of wanting to savor and wanting the next sip.
Overall this is an excellent beer that could function as your gateway into sours. While it is not the absolute pulpy juice bomb that is 3F Hommage, or as George Clinton Funkadelic as a Casey Funky Blender offering, this is like choosing Mario in the Mario Kart selection screen because he's well-rounded, then blowing by Bowser because he keeps running into walls. So easy to drink, you'll have trouble not triple mushroom turbo-ing through your glass's contents. If you're interested in beers like this one, make sure you get on that Modern Times email list to keep abreast of all of their fantastic releases.
---