No Comments
Barclay's Premier League Ultimate 6er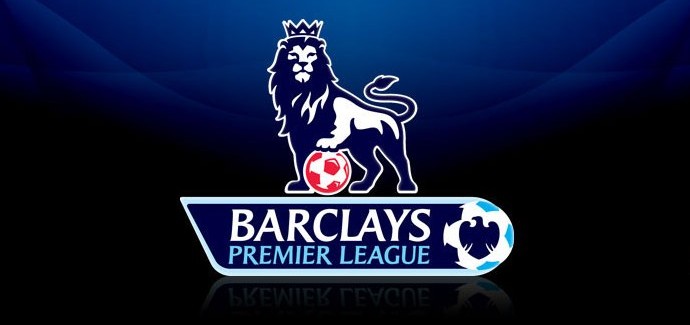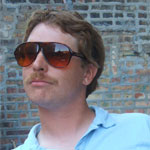 As a longtime Liverpool supporter (circa 2000 when European soccer began getting some airplay on American sports television), mid-August marks the beginning of the grueling10-month endeavor known as the Barclay's Premier League (BPL, formerly the English Premier League, EPL) season. Now much has been made of this upcoming season as NBC Sports has obtained rights to show all BPL games this season, and with that new contract NBC has ramped up their marketing.
For those who are not soccer fans let me run through the six "Cs" that encompass all highs and lows of the BPL season, and the American craft beer that best accompanies your emotional roller coaster.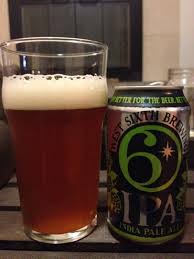 Controversy – Inevitably, like with any professional sport, there are controversies that overshadow what is important, the sport itself. Whether it is player arrests, referee corruption, flopping players, inter-team spousal cheating, contract dissatisfaction, or just plain old in-fighting amongst players and managers, the BPL season seems to be more soap opera-esque than most. (In fact, they made a soap opera about it – Fox Soccer Channel's Dream Team…check it out on youtube). That being said, to deal with your team's controversy or just general hubbub around the league you will need a beer that reflects that. And what beer has been mired in controversy more this year than Lexington's own West 6th. I would recommend their IPA as the higher alcohol content will help you forget about your favorite player's 10-game ban for uttering racial epithets on the field.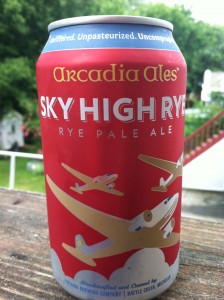 Coaching Carousel – The big story around the league this year is the departure of Manchester United messiah, Sir Alex Ferguson. With the pressure on newly promoted clubs to stay up in the top division, top clubs to qualify for European leagues, and everyone to perform in Cup tournaments, managers (coaches) are treated like seasonals in this league – they are loved when they are in form, but put on a shelf as soon as we sense the slightest indication that they are past their prime. When your manager gets canned, I would go for something that is good in any season perhaps the Sky High Rye by Arcadia Ales. This rye pale ale lifts your spirits when your team is a sinking ship without a skipper.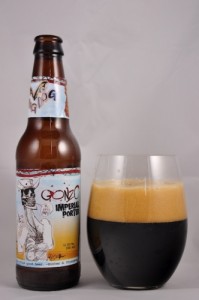 Carnage – Injuries are common in all sports, specifically contact sports, and all clubs will experience injury woes throughout the season. Your best bet is to hope that they are minor and don't affect your best players. That being said, when your top goal scorer breaks his leg on a bone crunching tackle or that new shutdown defender collides with a goalkeeper's fist knocking him out for six weeks with concussion issues, you will surely need refreshment and reassurance. For this sort of problem you need a hearty, temporary fix. A good strong, well-bodied porter will do, might I suggest the Gonzo Imperial Porter from Flying Dog. It will warm your soul and make you whole, even when your team is not.
*This "C" may turn into cannibalism if Luis Saurez is on your team. (see gif below)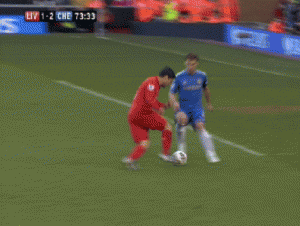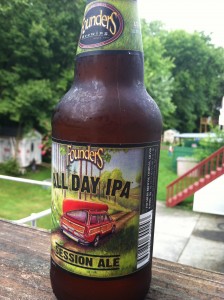 Celebration – As goals are not common in soccer, only a few scored per game, so the bottled up emotion that manifests itself when the ball hits the back of the net (or just crosses the line) is unmatched in all of sport. Fist pumps, chest bumps, high fives, and head first slides pale in comparison to the creative and coordinated celebrations that take place in the world of soccer. I would suggest session beers for watching games for three reasons: 1) you get excited as players and don't want to spill a really expensive Tripel when you jump off your couch screaming in ecstasy at a 90th minute winner; 2) tense games can cause you to drink more; 3) you want something tasty but you don't want the beer to be so memorable or complex that it takes your attention away from the match. I suggest Founder's All Day IPA. I love this easy-drinking session ale that is great for a summer's day, a fall tailgate, or the best Boxing Day soccer marathon you can imagine.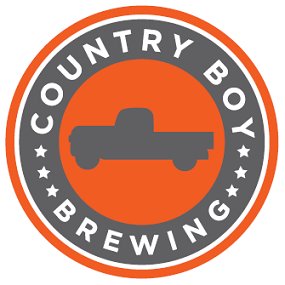 Creativity/Craftiness – They call soccer the beautiful game. I think that if you understand the nuances of any sport you can see the beauty or art form in it. However, in some sports improvisation is nearly nonexistent: plays are scripted, the game is interrupted constantly, and . Fortunately for fans of soccer, that is not the case. In fact, this is a more organic game and creativity of individuals impacts outcome more than any other. The "wows" and "no he didn'ts" are rampant throughout the course of the game. For these stunning feats of individual or team creativity you will need a beer that innovates, surprises, and excites in that same fashion. And while, it is true that companies like Dogfish Head are always pushing the proverbial envelope, I find that smaller local beers have the best (and at times the worst) of these experimental beers. My choice would be Country Boy Brewing's Nacho Bait – a beer whose after taste perfectly mimics that of ballpark nachos. Genius that drops the jaw and makes you take notice.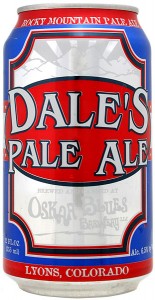 Cheering/Chanting – I just read an article last week that dealt with soccer fans being treated by teams like adults. The flip side of this is that most American sports dumb down the act of rooting for your team and simplify it to rote chanting behind a loud speaker or jumbotron-led cheer (think "DEEE-FENSE" or "Blue and White…CLAP…Blue and White…CLAP."). In the BPL you get chants, songs, cheers, and jeers that are led by fans, that pay homage to the tradition of the team, and that are bellowed by all fans supporting that club. For this you will just need beer. Any craft beer will do, as long as you enjoy it thoroughly; it should enhance merriment and liven you up, opening up the possibility of you joining in and singing along from a stadium seat, a barstool, or a couch. For me this would be a Dale's Pale Ale.
*Check out 95,000 strong singing the Liverpool anthem "You'll Never Walk Alone"…chills.