No Comments
Event Preview | Chicago Breweries Preparing for Great Taste of the Midwest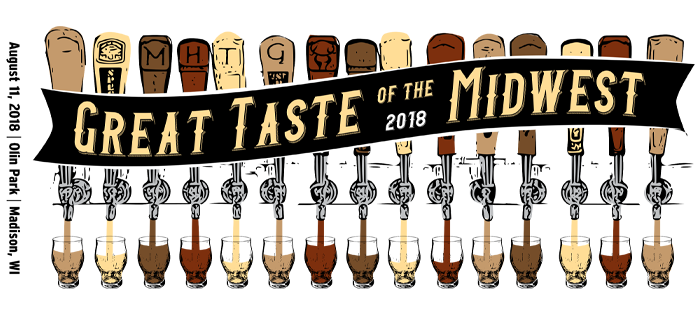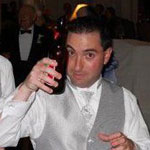 Every second Saturday in August, a large contingent of Midwestern breweries gather on the shores of Lake Monona in Madison, WI for the Great Taste of the Midwest. Believed to be the second longest running craft beer festival in North America, the event features over 190 breweries and around 1,400 different beers for people to try.
Tickets for the event are highly sought after and can only be purchased in-person at specific locations in Madison or through a mail-in lottery system. People come from all over the country to Olin Park, where the festival is held, for the five-hour event.
Almost like a mini-Great American Beer Festival with all the breweries in attendance, the night before Great Taste there are numerous beer events and tap takeovers at surrounding bars and restaurants. Even if you don't have tickets to the festival, a full list of what's going on Friday night can be found here.

Chicagoland breweries are always well represented at the event. In 2017 over 25 breweries came from Chicago and the surrounding suburbs. The brewery list was just released. You can see all the breweries and what they will be pouring here.
"Our team is overly excited to share in the greatness that is the Great Taste along with 200 other breweries," DryHop/Corridor's Creative & Communications Director Eileen Fitzgerald said. "We love getting to meet new brewers, catch up with old friends, and share the beers we love to brew with the dedicated and supportive attendees of the fest. We feel very lucky to be part of such a big day that so many people work tirelessly to put on."
Mikerphone Brewing owner Mike Pallen graduated from the University of Wisconsin and loves going back to his college stomping grounds for the event each year.
"Being able to be back in Madison for a weekend of craft beer is incredibly exciting for me," he said. "It's no secret that Madison is near and dear to me.  I was close to opening a second Mikerphone location there, but put those plans on hold to expand my current location.  So I am just excited to be back 'home'"
Brewers tend to use Great Taste as a platform  to showcase some of their rarer beers. Mikerphone, which will have their own table for the first time ever plans on bringing eight beers including two barrel-aged beers, Imperial Smells Like Bean Spirit w/ Hazelnut and a variety of DDH IPAs.
Corridor, known for their hazy IPAs, will be pouring Hazy Daydreamz and Galaxyeah, both feature a special third dry hop they did just for the Great Taste.
While some breweries share tables and others have their own, Revolution Brewing will be setting up a full lounge for people to enjoy their beers in.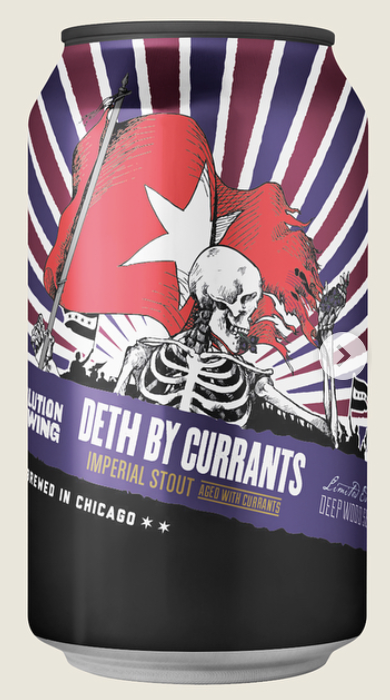 "We're coming in with a fresh new lounge that attendees can kick back and relax in while sipping on some of our beers," Revolution's Dre Lapsys said. "We invite the Taste attendees to stop by and chill with the Rev Crew, win some cool swag and drink fresh and rare beers."
Revolution will be pouring a wide array of their lineup, including some core offerings like Anti-Hero, Citra-Hero and Tropic-Hero, as well as specialty tappings of Deth by Currants and Double Barrel VSOJ Cherry Rye.
Besides the beer being poured, the location is ideal for a beer festival. A big open park overlooking a lake not only prevents overcrowding, but the scenery is great.
"You are there in the park, overlooking the lake, looking into the heart of Madison," Pallen said. "The breeze off the lake, the waves crashing in the background remind you how beautiful Madison is."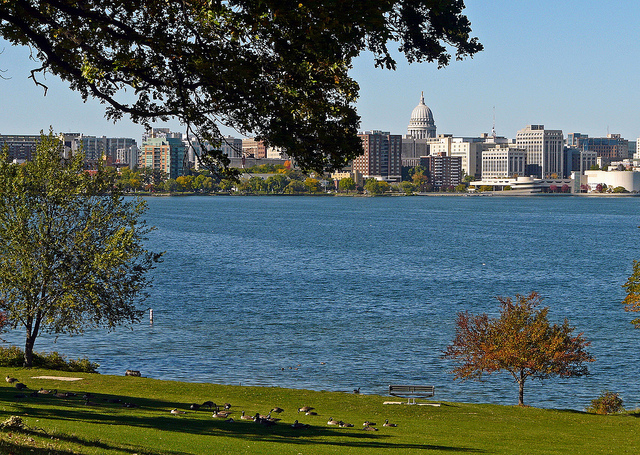 Even though it's in the summer, breweries bring all styles of beer. The choices aren't dominated by stouts or IPAs, there's literally something for every beer drinker.
Begyle Brewing is a perfect example of variety. They'll have everything from their Kolsch, to a Double IPA, to specialty tappings of BA Imperial Pajamas and Mexican Hot Chocolate Snooze Button.
"Always excited to return to Madison, Great Taste is one of our favorite events, well organized and the ability to hang out and socialize with fellow brewers from across the Midwest before the event starts is fantastic," Begyle Founder Kevin Cary said. "It's the perfect setting for a Midwestern beer festival."
Tickets are sold out for the event and none will be sold on-site the day of the festival.
---