No Comments
Event Recap | Welles Park Beer Fest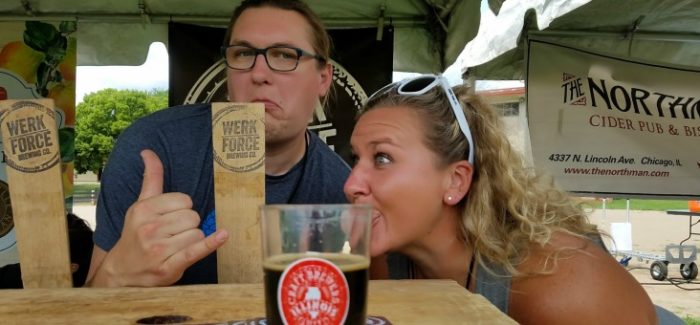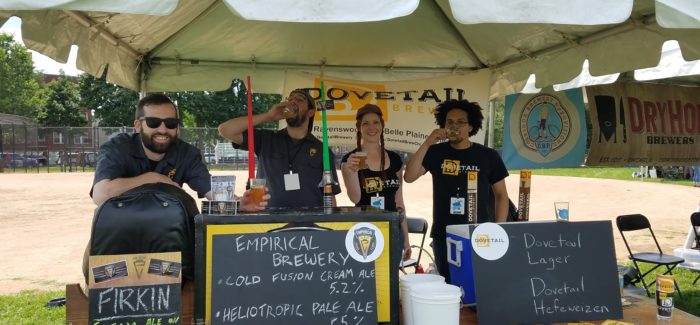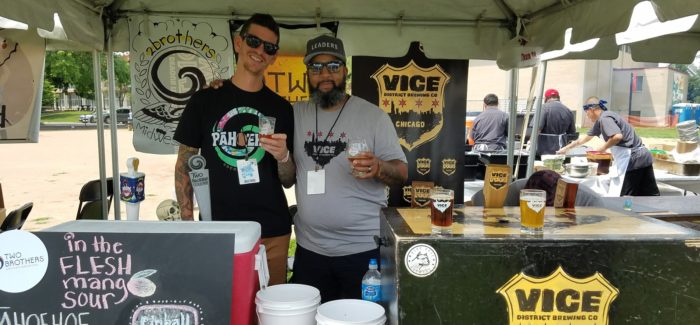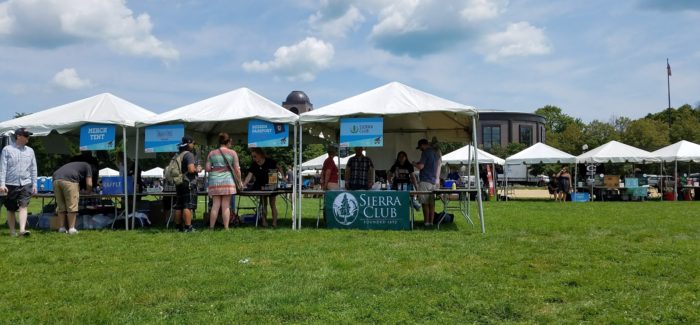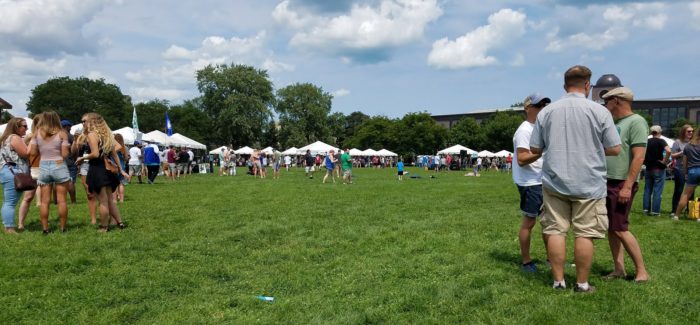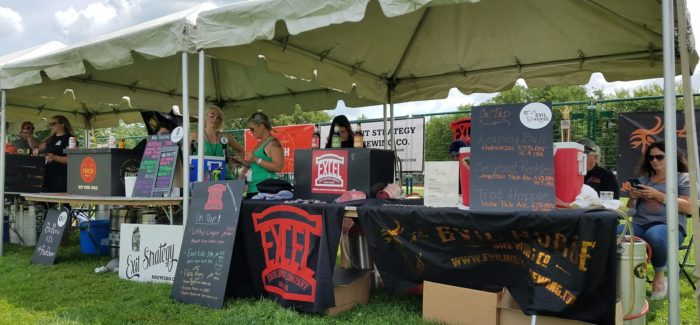 The third leg of the Illinois Craft Beer Guild Festival Grand Slam occurred on Aug 5, 2017 at Welles Park on the north side of Chicago. Festival goers enjoyed sun, 78-degree temperatures, terrific beer and a venue that was tough to beat. Sadly, though, for various reasons, attendance seemed a tad lackluster for Welles. It's unlikely that will be the case at the next one; the Festival of Barrel Aged Beers (FoBAB) is the Wimbledon or Masters of Illinois beer fests.
The Good News
The Venue and Weather
Not only is Welles a wonderful city park located in a fun neighborhood, the spacious nature of it contrasts greatly to the elbow-to-elbow crowd found at FoBAB. If you want to walk around and leisurely drink a beer, Welles is the place to do that, especially while enjoying spectacular weather.
The Beer
The most impressive aspect of Welles Park Beer Fest involved the diversity of beer served. Alongside the abundance of pilsners, hefeweizens and kolsch-styles, numerous places offered robust beers and stouts. In fact, there were a few Oktoberfest Marzens on-hand, which satisfied beer drinkers who have been yearning for the Munich-style bready beer to return to its beer-belly home. Time to dust off the steins, folks!
The Cause
The Sierra Club Add Up: Save the Great Lakes Campaign
Sierra Club was on hand and were collecting signatures to send to Congress in further efforts to press Congress to maintain efforts to keep America's water clean, save the Great Lakes from Asian Carp, and otherwise protect our most precious natural resource. Even if you have issues with the exact wording of bills sitting on Congresspersons and Senators desks, it was nice to see numerous people chatting with Sierra representatives and making people aware of water conservation, notably because water just so happens to be beer's number one friend.
https://www.instagram.com/p/BXbl9WQD7uQ/?hl=en&taken-by=powers_mathew
The Bad News
Welles fest had everything going for it. The Guild crew worked their tails off (they always do). The breweries brought great beer (duh). And the venue and weather could not be better. But, Welles fest competed against Lollapalooza (and its traffic), a Cubs game, and just the fact that it's summer and people are busy. But, most of all, I think, there's a bit of summer festival fatigue.
There's no getting around it—there are summer beer fests, street fests, community fests, and privately-sponsored beer fests each summer weekend in Chicago (usually more than one at a time). For instance, Two Brothers Brewing throws its own high-octane, music-laden, weekend summer fest. And, the Square Roots Beer and Music Fest was held on the streets adjacent to Welles Park only a few weeks prior to the Welles Park Beer Fest (I parked in the same spot for both fests).
Hence, there's only so many fests to go around.
Nonetheless, although somewhat less crowded, it was a nice crowd on-hand and those who were there were privy to some great beer and a good time.
Recommendations
Recommendation #1
It's time for one fest to leave the constraints of Chicago (notably its north side).
The Guild's president, Danielle D'Alessandro, remarked in a pre-festival interview that moving the festival downstate was under consideration. While I love Wells, it's one of three fests during th calendar year held on the north side of Chicago, and unlike Beer Under Glass, FoBAB, and even Winterfest, there's not much of a "hook." In the end, it's one of numerous summer best festivals.
It is, after all the Illinois Craft Guild, not Chicago's Guild. It's time to consider having a fest in the Quad Cities, on Peoria's riverfront, in Carbondale and the national forests or Springfield—let the lawmakers enjoy some beer (maybe that will help them pass a budget). I'd pick Springfield, but rotating it would be fun, too.
Do I realize that this is easier said than done? Of course! It's worth exploring, however.
Recommendation #2
Look into live music.
Maybe this is a dream. But, almost any summerfest does better with a band rather than a D.J. The music was pretty cool at Welles, but if there's any possibility of getting local bands to play, no matter where the fest may be, it might lead to bigger ticket sales and ultimately work in the breweries' favor. Is that possible? Feasible? Affordable? I don't know. But, again, it's worth examining.
Final Thoughts
Welles Fest was a good time. At some point, there's only so much any human can do to generate a good buzz. For me, a little bit of buzz came right from the beer, and the beer was fantastic. I really don't ask for much more from a Craft Beer Guild.
See you at FoBAB!
https://www.instagram.com/p/BMu7MbFjtCb/?hl=en&taken-by=powers_mathew
Feature Slideshow Source: Mathew Powers
---