No Comments
Maplewood Brewery & Distillery Spirits Launch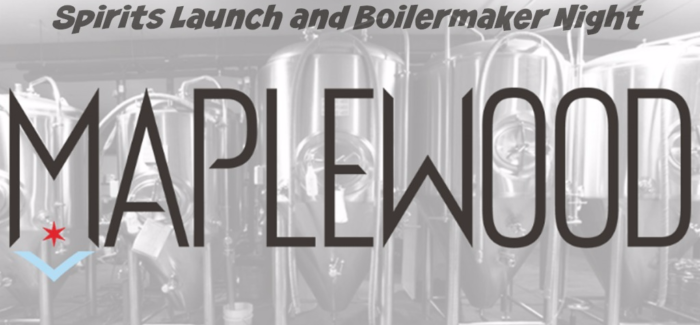 Maplewood Brewery, as it is rountinely referred, officially goes by the name, "Maplewood Brewery & Distillery," and on January, 18, those in Chicago will finally be able to experience Maplewood's multi-faceted focus on imbibing. At Chicago's Fountainhead — a hip craft beer and whiskey bar, one can attend and enjoy what is officially being called, "Maplewood Spirits Launch & Boilermaker Night."
Maplewood just keeps adding to its success. The brewery noted as much in its end-of-the-year social media letter to its fans:
In 2016, we added new Illinois distribution partners, doubled our beer production, and did a complete redesign of our packaging. We added several new delicious beers and won our first GABF Medal for the Charlatan, which is now in cans. We want to thank everyone for the support during the year and look forward to an exciting New Year!

In 2017, we look forward to increasing our distribution footprint beginning with SW Michigan in January. We plan to release several new beers during the year, and most importantly, the release of our Spirits (Whiskey & Gin). Stay tuned for an exciting new year. We wish each and everyone of you a happy, healthy, and fun 2017. Cheers Friends!
As you can tell, 2016 was a big year for Maplewood, and they've already kicked off an even bigger 2017 by adding distribution throughout southwest Michigan.
You'd think that would be enough. But no. Not Maplewood. Not a brewery with this much spirit, or rather spirits. The distillation era begins on the 18th, and you are invited to join the Maplewood crew at Fountainhead in Chicago for the Maplewood spirits launch.
https://www.instagram.com/p/BL9GbuzDOb1/?taken-by=maplewoodbrew&hl=en
Details of the Maplewood Spirits Launch
(From the Press Release, provided by Shannan Bunting of Solstice Communications, Inc.)
WHAT:
Fountainhead, the well-known craft beer and whisk(e)y destination in Chicago's Ravenswood neighborhood focused on local and seasonal food, invites its customers to an exclusive launch event for the Maplewood Spirits division of Maplewood Brewery & Distillery with $5 drafts of Maplewood Brews and a Boilermaker Night.
This exclusive spirits launch event will feature gin, rye and stout malt distillations and award-winning Maplewood beers. As Illinois' first combination craft brewery and distillery, Maplewood's beer and spirits are not to be missed.
ON TAP:
Maplewood GABF Award Winning Charlatan APA
Firkin of Fat Pug Milk Stout with Vanilla Bean
Maplewood Pulaski Pils
…and more!
For more information, visit the Facebook event page.
WHEN:
Wednesday, January 18 | 6- 11 p.m.
WHERE:
Fountainhead | 1970 W. Montrose Ave.| Chicago, IL 60613
COST:
No cover, beer and food available for purchase.
Brews are $5 | Boilermakers $10
About Fountainhead: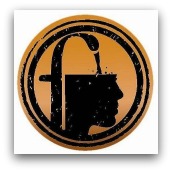 Located at the intersection of the Ravenswood, Lincoln Square and North Center neighborhoods, Fountainhead offers an "old world" yet innovative drinking and dining experience.
Known for its comprehensive and ever-changing craft beer list and extremely rare whiskey selection, Fountainhead is a neighborhood gathering place with an amazing roof top garden to enjoy Chicago summers, a variety of special events and a Market right next door where guests can experience Fountainhead to-go.
The menu focuses on seasonality and places emphasis on local, sustainable food. Each menu item has been designed to complement the stellar craft beer, whiskey, spirit and wine selection. Those less familiar with Fountainhead's broad beverage menu can rely on an educated, approachable staff to make recommendations. Join the Fountainhead mailing list here, connect on Facebook or Twitter.
---