No Comments
Latin-Inspired Casa Humilde Cervecería joins Chicago's District Brew Yards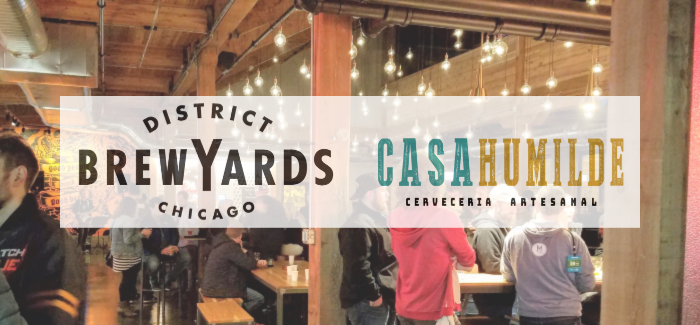 The nation's first all-in-one brewery collaborative, Chicago's District Brew Yards, has added a forth member to its team of breweries. The Latin American-inspired Casa Humilde Cervecería will join Burnt City, Around the Bend and Bold Dog in the unique pour-your-own beer hall and retail shop on Chicago's West Side. The announcement of the fourth brewery comes on the heals of the Brew Yards' unique Kveik Fest and Bold Dog Brewing winning the 2020 Sam Adams "Brewing the American Dream" award, which was announced at the Great American Fest in early October. The four breweries will officially kick off their new partnership with a Día de Muertos (Day of the Dead) celebration on November 1.
When the District Brew Yards opened early in 2019, the "4th Wall" remained open for collaborations and projects, while the other three breweries maintained 10 taps each on the other three walls. Now, Casa Humilde will occupy the voided space with 10 of its own beers.
"We are so honored to be a part of the District Brew Yards community," says Jose Lopez, Casa Humilde co-founding brewer. "Brewers are helpful and supportive of each other by nature, so when I heard about this place, I thought, 'How badass!' because it's like a food hall for beer. You can try a little bit of this and that and find what you like. If you're adventurous, you can go down the line and try everything. You can have fun with it."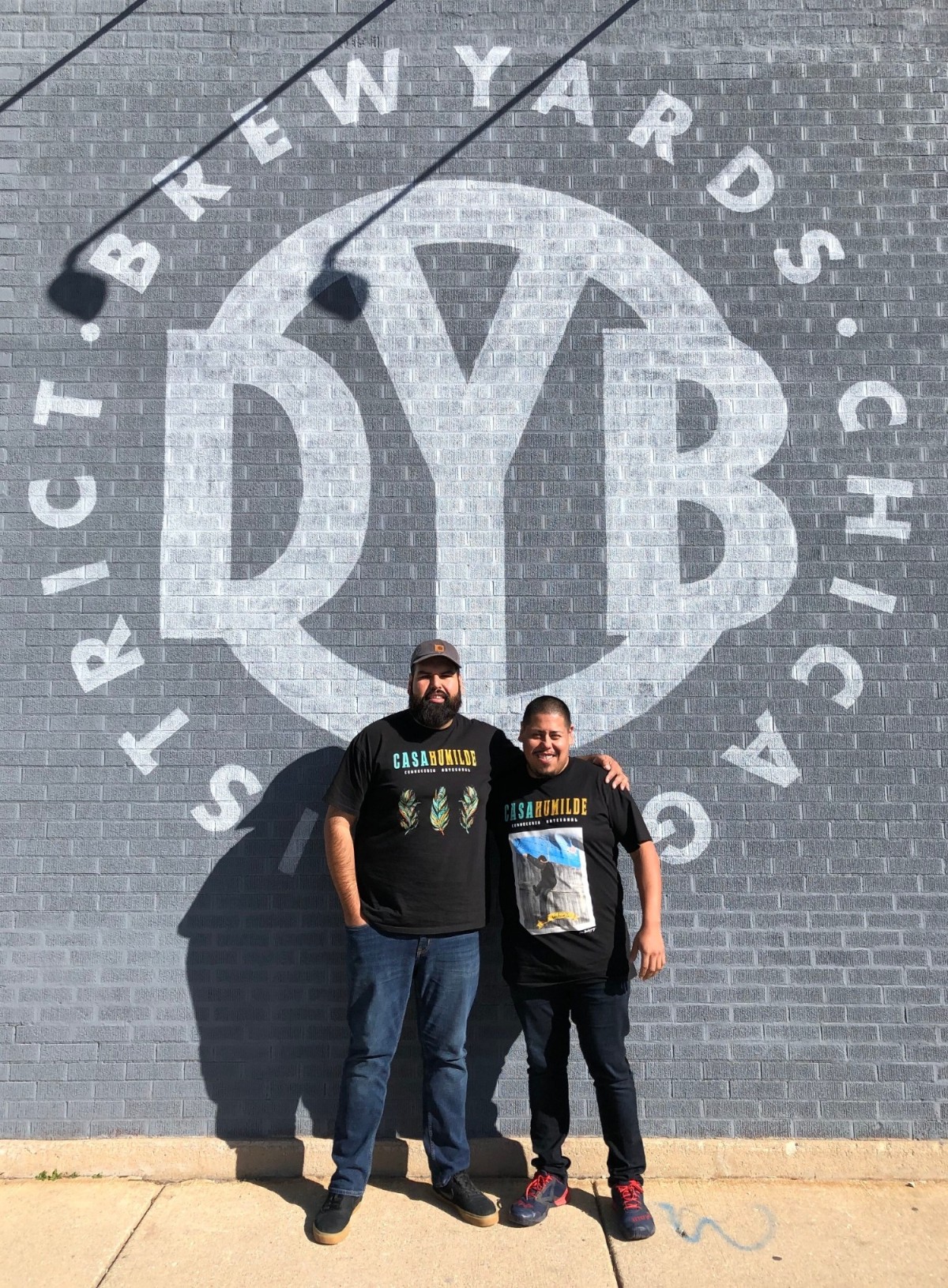 Casa Humilde co-founding brewer Javier Lopez adds, "District Brew Yards has some breweries with great experience in the industry, so, along with the resources available, we can help each other grow."
Born and raised in the Hermosa neighborhood of Chicago, brothers Jose and Javier Lopez started homebrewing in September 2015 and officially founded Casa Humilde ("Humble House" in Spanish) in 2019 to reflect their brewing style, ingredients and heritage. While Lopezes were fine-tuning brewing techniques and recipes with Logan Brewlevard Society homebrew club, Jose dove into the business from the professional end by working at Omega Yeast labs, and he eventually made his way to Hopewell Brewing, where he worked in distribution for a year and a half before leaving this fall to dedicate his full resources to Casa Humilde. Jose also designs the can art and t-shirts currently available at Brew Yards. Casa Humilde's tap wall features a distressed teal door, evocative of Mexico, with local art displayed on it that will rotate monthly; first featured is Chicago painter Alma Dominguez.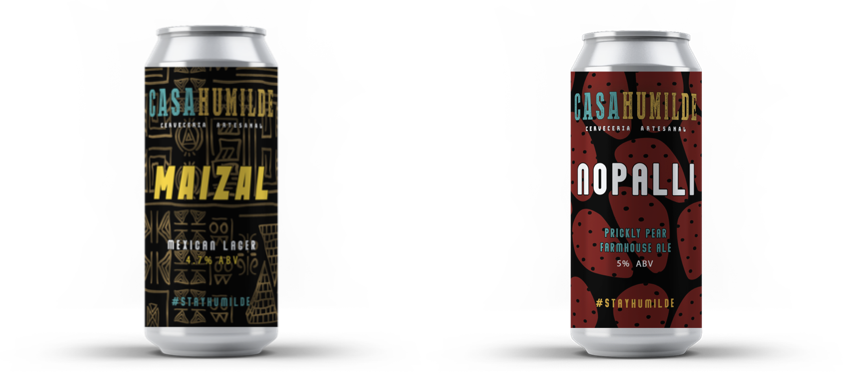 "Our style is approachable, easy-drinking beers," explains Jose Lopez. "We want more of our people who aren't craft beer drinkers to have something interesting to drink."
Casa Humilde introduced two beers to market through District Brew Yards this summer: Maizal Mexican Lager (4.7% ABV), brewed with corn for a touch of sweetness and mild bitterness in a crisp and refreshing Lager; and the light red-hued Nopalli Prickly Pear Farmhouse Ale (5% ABV), effervescent with a dry finish, as well as a fruity aroma from the prickly pear, like a mix of beer and agua fresca. The brewery's opening beers at District Brew Yards include:
Cafecito Coffee Porter (5.2% ABV)
Mesita Hibiscus Table Beer (3.4% ABV)
Campesino Saison (4.7% ABV)
Neblina Juicy Pale Ale (5.7% ABV)
Alba Vienna-Style Lager (5.1% ABV)
If successful, Casa Humilde could also serve as one of the first major Latin American breweries in Chicago since 5 Rabbit Cervecería (Bedford Park) opened in 2012.
The Day of the Dead celebration on Friday, November 1, at 6 p.m. includes DJs, a mariachi band, a Mexican folkloric dance performance and more (no cover charge).The party coincides with the availability of a beer recently released by Around the Bend that celebrates both Oktoberfest and Day of the Dead—Oktoberfiesta. "Pairing a traditional Märzen Lager, redolent with sweet caramel and light-toast notes, with the fruity nature of the chili pepper and herbaceous quality of the epazote creates a global mash-up you're sure to enjoy," notes Around the Bend.
What started as a unique idea quickly seems to be evolving into a rather influential brewing location. Social media posts have at times shown the location evolving into a hot spot. Meanwhile, from a beer perspective, Burnt City and Around the Bend have both enjoyed steady success and growth for a few years now. Bold Dog will likely gain respect and attention from its aforementioned award. And the final piece of the puzzle is a Latin American style brewery. And all of this has happened in less than a year—one wonders what's next.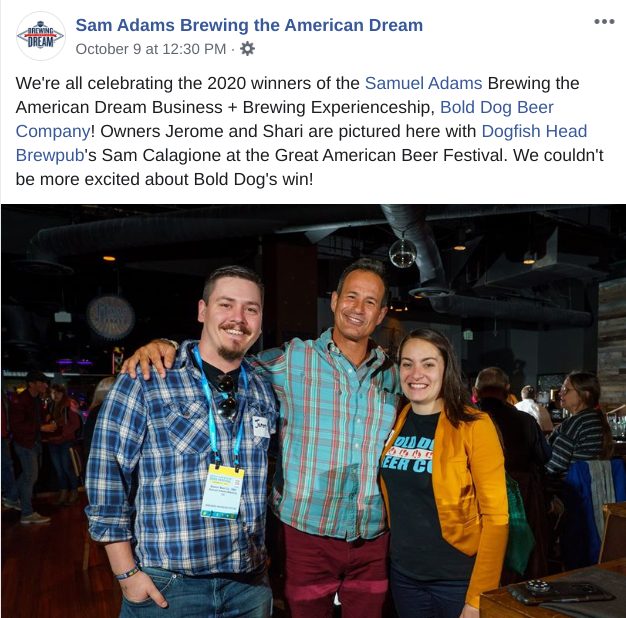 Pictures and parts of the text in this piece were provided by Lacey Irby (Public Relations). 
---