No Comments
Burnt City Brewing & Art Institute of Chicago Launch Artist as Alchemist Golden Session IPA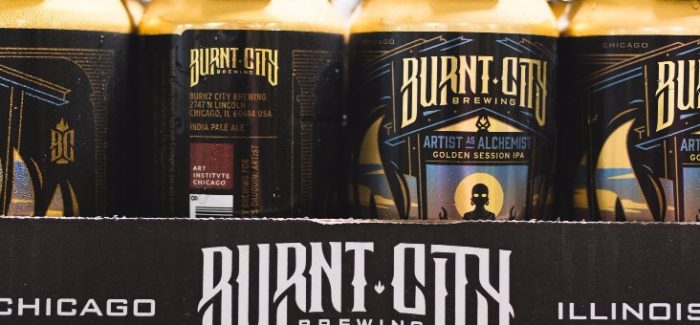 Artist as Alchemist Feature Image Source: Lakeshore Beverages. 
The trend of breweries collaborating with entities outside the realm of brewing and bars continue, including partnering with zoos, arboretums, charitable organizations, bands, and museums. Such is the case with the collaboration between the world-renowned Art Institute of Chicago and Burnt City Brewing, inspired by artist Paul Gauguin.  This is not your average IPA, as the recipe involves a bit of its own alchemy.
The Press Release from Amy Jones of Burnt City Brewing
(CHICAGO; June 19, 2017)— Burnt City Brewing is pleased to announce the launch of its newest product created in partnership with the Art Institute of Chicago and their feature exhibition Gaugin: Artist as Alchemist, on view June 25 through September 10, 2017. These two pillars of Chicago quality have joined together to show the world what they already knew, the best artistic experience is an all-encompassing one. Burnt City has crafted a recipe that draws on the vibrant cultures and tropical themes of Gaugin's work to bring you a brew with hints of mango, pineapple and pure paradise.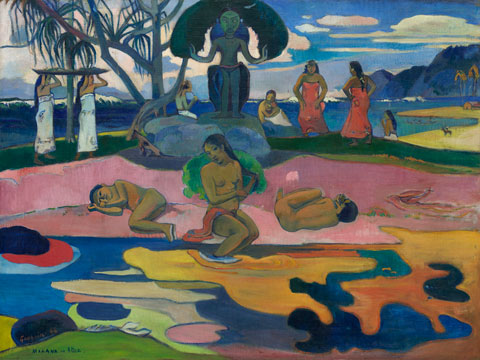 Burnt City Co-Founding Brewer Ben Saller says.
Having grown up in Chicago, I've always seen the Art Institute as one of the most important institutions in the city, and I'm thrilled that we're working with them,"

"Artist as Alchemist is a special beer, beyond the fact that we're making it for the museum. It's our first beer that uses lupulin powder, which is separated from cones and contains concentrated amounts of aromatic oils and resins. It really helps push the hop character of the beer over the top."
---
Artist as Alchemist | ABV: 4.8%
Inspired by the paintings of Paul Gauguin, Artist as Alchemist features a prominent aroma of mango and pineapple, courtesy of generous amounts of citra and ekuanot hops. Easy-drinking, but intensely juicy.
Availability
Burnt City's Artist as Alchemist will be available at each of the Art Institute's dining areas including Terzo Piano, Café Moderno, the Museum Café and the Member Lounge. It is also six-packs of 12-ounce cans ($9.99 suggested retail), as well as 1/2 BBL and 1/6 BBL kegs. Burnt City's current distribution area includes Chicagoland, Illinois, Northern Indiana, Western Michigan, Missouri and Alabama. For more information on Burnt City, visit www.burntcitybrewing.com.
Upcoming Events
Sunday, June 25 – September 10: The Art Institute of Chicago
Gaugin: Artist as Alchemist exhibit. The Art Institute of Chicago (111 S Michigan Ave, Chicago, IL 60603) Open every day 10:30am-5:00pm, Thursday until 8:00pm.
Saturday, June 24: Burnt City BrewPub – Beer Release
The official tapping of Artist as Alchemist Golden Session IPA at the Burnt City BrewPub (2747 N. Lincoln Ave.; 773.295.1270). All customers who purchase a full-size serving of Artist as Alchemist will be entered into a raffle for free tickets to the Art Institute and the Gaugin: Artist as Alchemist exhibit. Stein specials of the Artist will be available all day, $6 refills for up to 1 litre steins.
https://www.instagram.com/p/BVhsXfkldKN/?taken-by=bsaller&hl=en
---