No Comments
Event Preview | Chicago Square Roots Three-Day Beer and Music Festival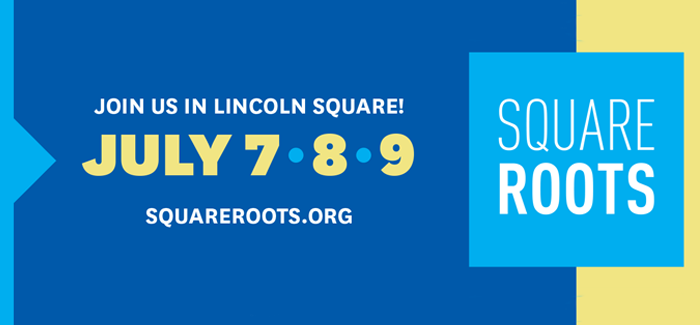 The 6th Annual Square Roots craft beer and music experience in Chicago's Lincoln Square (July 7 – 9) consists of 40 local craft brews (including special batch and limited release taps), a spectacular collection of food vendors, more than 60 acts on four stages, family activities and the chance to explore the Old Town School of Folk Music.
Craft beer is all about community, and this fest embodies that philosophy. Suggested donations of $10 for adults, $5 for kids/seniors, and $20 for families help fund Old Town School of Folk Music scholarship programs and the Lincoln Square Ravenswood Chamber of Commerce farmers markets and concerts, not to mention every local business attending the festival.
Chicago is a city of neighborhoods, from Pilsen to the Bronzeville, Logan Square to Wicker Park, and Pullman to Ravenswood. Each one shares the common bond of existing within the confines of Chicago, but simultaneously exhibiting unique characteristics. Few things demonstrate that more effectively than the festivals, carnivals and shows hosted by each neighborhood, as demonstrated by the Square Roots Festival. Not only can people come and wander through the Lincoln Square streets, but they can also partake of the neighborhood's food and, of course, experience everything Old Town School of Folk Music has to offer — all while also being able to enjoy some tremendous craft beer from Lincoln Square and beyond. It's a neighborhood fest, so everyone is invited: families, 20-somethings, newlyweds, seniors — there's something for everyone.
Watch this 2016 video for an overview
https://www.instagram.com/p/BHAsYaRr5LX/?taken-by=squarerootschi
Words from the Organizers
NEW THIS YEAR! 2017 marks the 60th anniversary of the Old Town School of Folk Music and Square Roots will host celebrations all weekend long. A keystone of the festivities will be part of Old Town School's summer project Soundtrack Of The City. Funded by the Chicago Department of Cultural Affairs and Special Events IncentOvate grants, Soundtrack Of The City will explore Chicago's rich musical history and the neighborhoods in Chicago that connect to the social movements and cultural traditions that helped define world-changing musical genres.

As part of this program, Square Roots Festival features the world premiere of Folk Music – Chicago's Legacy, a look and listen to the welcoming role Chicago played (and still plays) in Folk music's influential history around the world. Folk Music – Chicago's Legacy was created specifically for Square Roots to show how the Chicago folk scene influenced the genre around the world. In addition to this multi-media performance, jams led by the school's teaching artists will show participants of all levels to sing and play the songs that made a difference. Sunday, July 9 at 3 p.m.

Old Town School is also celebrating the distinguished career of renowned children's performer Ella Jenkins. Ella's new Smithsonian Folkways recording, Camp Songs, features Old Town School teaching artists, students and friends. Square Roots guests can sing along to favorites like This Little Light of Mine and The Cuckoo! Documentary filmmaker Tim Ferrin will show clips from his upcoming movie about Ella's 60 year career. Saturday, July 8 at 3 p.m.
Proceeds from Square Roots support both Old Town School of Folk Music and Lincoln Square Ravenswood Chamber programs, including music education scholarships, local shopping initiatives, ongoing community events and public farmers markets, as well as free summer concerts and artist-in-residence programs at Chicago Public Schools.
---
The Beer
Friday: 5:00 – 10:00 PM | Saturday 12:00 – 10:00 PM | Sunday 12:00 – 9:00 PM
Indeed, the beer lineup is exceptionally diverse, and poured by an accomplished group of breweries. Unique offerings, special taps are expected, too. The beer menu provides a window in the soul of what the Square Roots Festival is all about — a little of this, a little of that. Try something you like, try something different. Either way, you'll likely be smiling.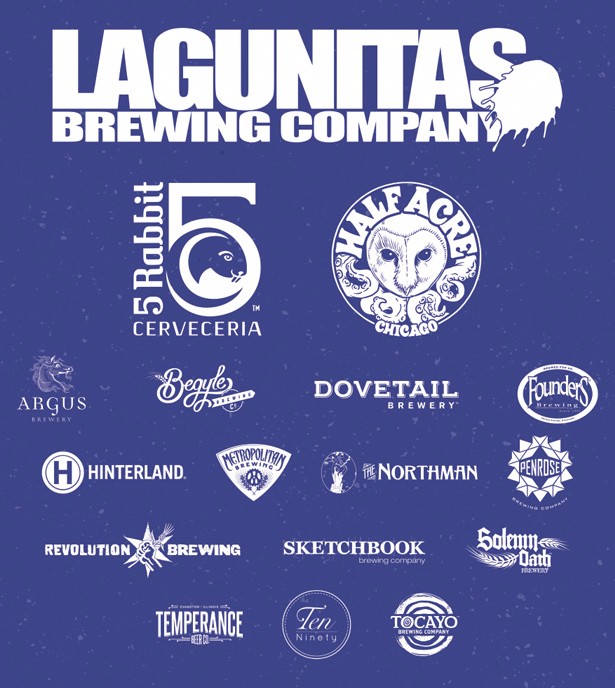 ---
The Music — There's A LOT of Music
The main stages and big acts will undoubtedly prove to be the biggest draw, but one should not forget the endless amounts of music activities provided during the entire weekend. As the program notes perfectly well, "Explore all the Old Town School of Folk Music has to offer: concerts, classes, jams, and more!" Outdoor stages, indoor stages, and diverse types of music. It looks like a rocking good party filling the streets at night, but the music ranges from energetic to soothing, fun to technical, blues to folksy. Festivalgoers can view musical performances at multiple music stages, both inside the Old Town School and outside on Lincoln Avenue, programmed with an eclectic and vibrant mix of performers from local indie rockers to world music stars to Old Town School teaching artists and students. This is a music-lover's paradise.
Headliners
Musical performances include the Meat Puppets, Nikki Lane, Joan Soriano, The Accidentals, Explosión Negra, Parker Millsap, Texmaniacs, Oh! Pep, Femina, and Los Vicios De Papá.
https://www.instagram.com/p/BHtC4z8DuXd/
---
The Food
Indian, Mexican, American, vegan, spicy, salty, sweet. raw, fried, breaded, grilled….the list goes on! So, whaddya got in store for your belly? The eclectic menu demonstrates how the Square Roots Festival goes to great lengths to impress — the beer, music, and food provide a veritable buffet of sensory delights.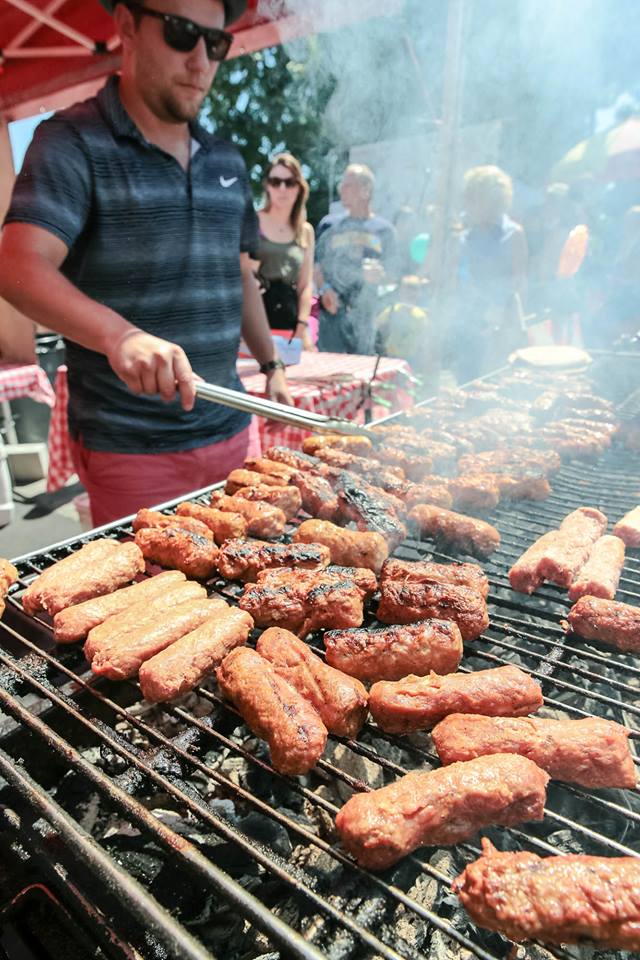 ---
Other Activities
The Market Vendors
Square Roots provides a large market area of vendors, all based in Illinois and nearly half from the Lincoln Square neighborhood and surrounding areas, making it a true community event.

Shop distinctive items from Square Roots vendors, many who only set up shop once a year. Experience unique retailers such as "Maker's Row," a partnership between Chicago Printmakers Collaborative, Tytin Jewelry and Everlasting Fire Studio with live demos and unique items for sale from these dynamic Lincoln Square neighborhood artisans.
The Family Fun
(Click here for the activity list)
With the Old Town School of Folk Music leading the entertainment, there will be a lot of reasons to twist and shout. From Wiggleworms for the little ones to multicultural dance performances to drum circles, Square Roots is perfect for families.

Square Roots is one of the only festivals in the city to truly offer a kid-friendly environment. There's a dedicated children's pavilion completed with interactive elements, so bring the whole crew for a Family Barn Dance with kid performers, sing along with the Dreamtree Shakers and Karaoke with Kids!
---
For three days, one can experience an abundance of fun while also helping support a great cause. It's just one of those events that invites you to forget all of life's stresses and simply eat, drink, dance, and be merry.
https://www.instagram.com/p/BV5cUeQlVNA/?tagged=squarerootschi&hl=en
---