No Comments
14er Brewing Opens for To-Go Sales & Taproom Tastings July 1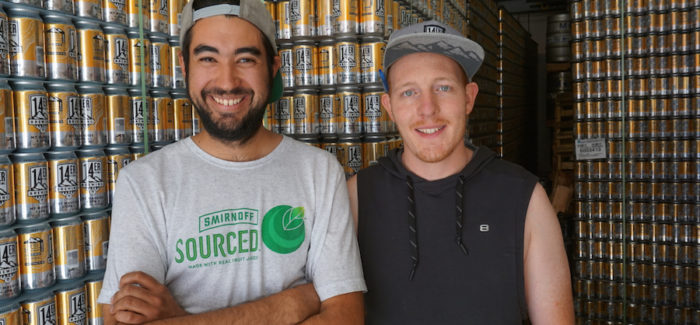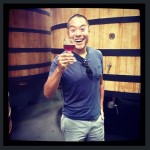 Andrew Kaczmarek and Nato Francescato have never been keen on following convention. The two co-founders of 14er Brewing bucked tradition when they launched in the summer of 2016 without a taproom location, focusing solely on contract brewing and canning their beers for liquor store sales for the first year. That gamble proved successful earning the two a gold medal at their very first Great American Beer Festival last October for their Rocky Mountain Saison, a Cilantro Lime Chili Saison, which took home top honors in the Chili Beer category.
Eventually, Kaczmarek and Francescato did finally secured a taproom location in the River North Art District at the corner of 28th and Walnut in October 2016. And while the buildout isn't slated to be completed until early 2018, this weekend they'll once again try something out of the norm, by opening up the space for crowler and can sales to-go, as well as free tastings of their beer.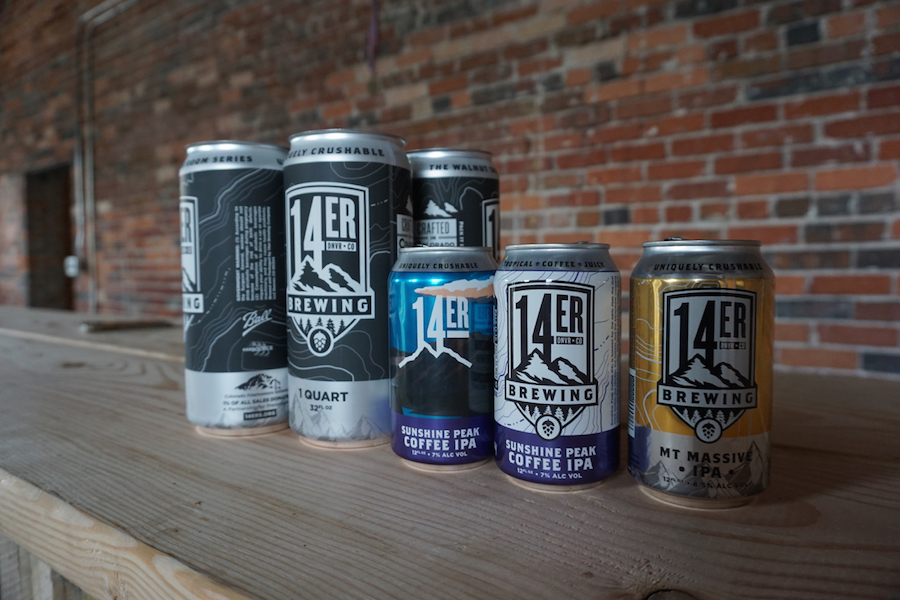 "We've always done things differently, and since we now own this empty warehouse, we wanted to invite people to come see the future home of 14er and try some of our beers," said Kaczmarek.
14er Brewing's two 27-year-old co-founders first met during their sophomore year while playing lacrosse at Wheat Ridge High School and began home brewing shortly thereafter… yes, as high schoolers. "When I met Andrew he was already brewing root beer with another friend, and I said we've got to switch to the real thing," laughs Francescato.
The two enterprising young bootleggers had to figure out a way to overcome the hurdle of duping their local homebrew shop who grew suspicious of the type of equipment and ingredients they were purchasing, so they employed the use of a classmate friend who posed as their father who granted them permission to buy the gear over the phone. From there, the pair became regulars at the homebrew store, and began their quest to create "crushable beers with unique flavors".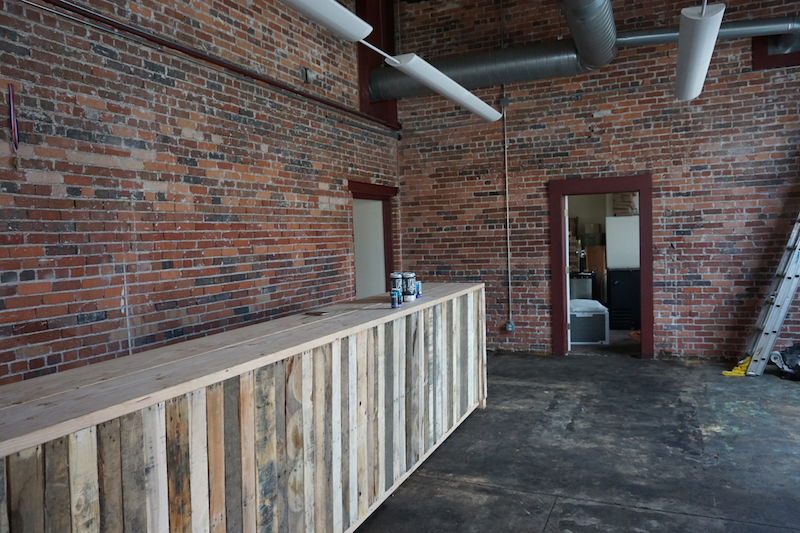 It was from those early days of brewing, that Kaczmarek began refining the recipe for Rocky Mountain Saison, brewing hundreds of batches to attain the perfect balance of brightness and complexity without too much heat from the jalapenos peppers. Fast forward to 2016 when Kaczmarek and Francescato faced a much different challenge of brewing for a commercial scale. Enter Crazy Mountain Brewing, who has been instrumental not just as 14er's contract brewer but also in providing guidance for scaling up on their brewing system.
"We absolutely could not have grown so quickly if it weren't for the expertise of Alex Connelly in helping to teach us how to brew on Crazy Mountain's 50 barrel system in Denver, or Ben Nadeau who did the same on their 20 barrel system in Edwards," recalls Francescato.
In the year since entering the craft beer market, 14er Brewing has been able to grow to over 100 accounts across Denver, Boulder as well as in Eagle County via Crazy Mountain. But this weekend the upstart brewery will tease their upcoming brick and mortar location via their pop-up tasting room and retail to-go experiment. Located next to Stem Ciders at 2801 Walnut St, 14er Brewing will eventually house a 10 barrel experimental brew system focused on small batch releases. The space will also house an expansive wrap-around patio.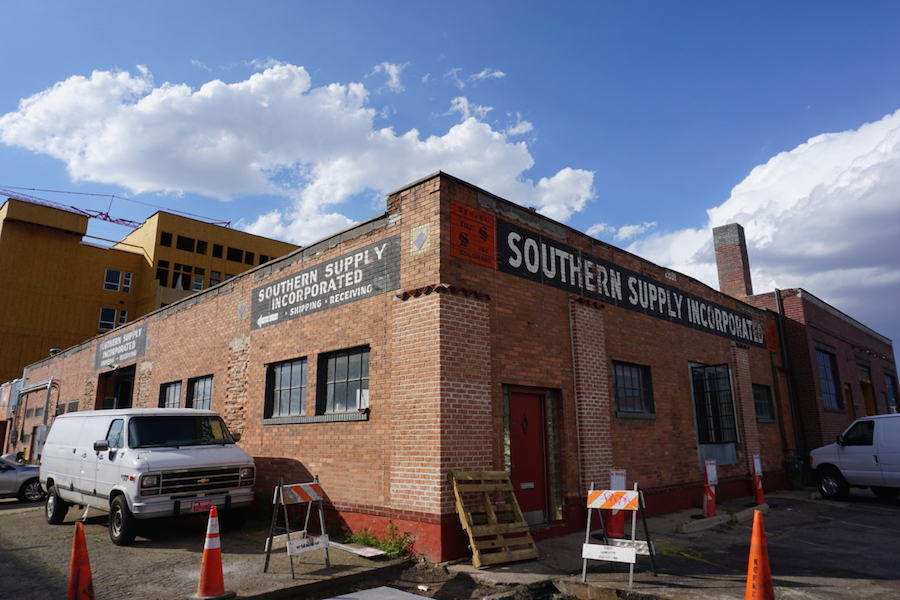 Even now, as Kaczmarek and Francescato have evolved to a more refined operation from their days hiding their homebrew from their parents in the basement of their childhood homes, the two are fueled by their unconventional means. "We're definitely using our youth to our advantage," said Kaczmarek. "We still do it all, pounding the pavement both of us still have full-time jobs and you'll often see us leaving a meeting with one account sprinting to our cars to get to another. Time is money, but we're able to hustle so hard because of our youth."
This weekend's tasting room launch will feature: Mt Massive IPA, Double Mt Massive IPA, Maroon Bells Guava Ale, Rocky Mtn Saison, Sunshine Peak Coffee IPA and Key Lime Pie Cream Ale
This weekend's tasting room will be operational:
Saturday 2-6
Sunday 2-4
Monday 4-6
Tuesday 4-6
Then moving forward the hours will be 5:30-7:30 Fridays and Saturdays.
---