No Comments
Event Recap | Square Roots Festival 2016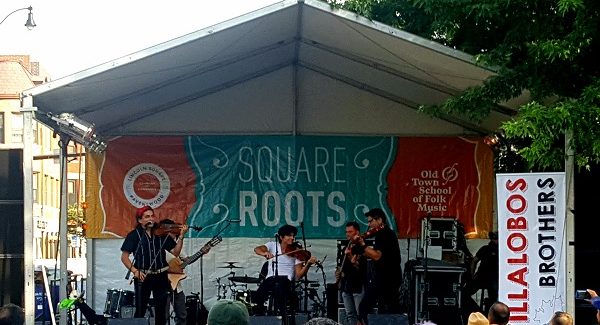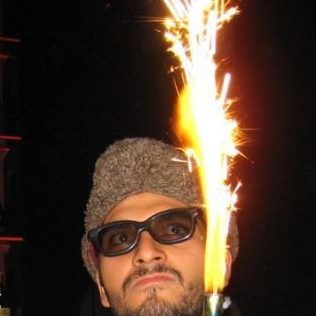 Chicago in the summer is well-renowned for its weekly street fests, so to survive and prosper, a festival has to provide a unique experience. After attending this year's Square Roots Festival, on Sunday, July 10th, my girlfriend Yajaira and I understood just why this festival was worth its stature among the litany of successful events.
Located across the street from Welles Park, on Lincoln Ave between Montrose and Wilson, Square Roots Festival is an event hosted by the Old Town School of Music and the Lincoln Square Ravenswood Chamber of Commerce. Known for its array of music and craft beer this fest did not disappoint.
Being a big city, Chicago, is over indulged with similar events. One thing that shines in the city, is its love for music and good beer. Music is in the hearts and souls of all its residents. Add to that one of the fastest growing craft beer industries in the nation and you have a recipe for a great time.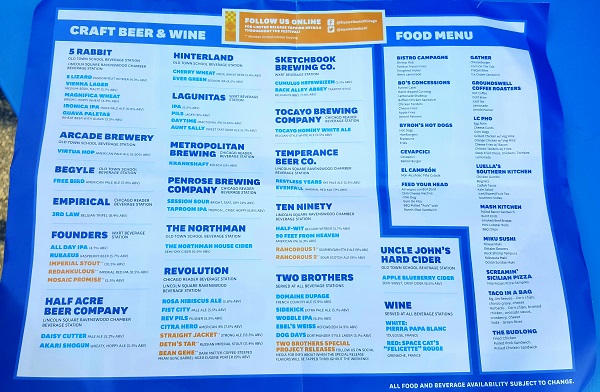 As my first time at Square Roots, I had no idea what to expect. However, once I took a gander at the beer selection I was relieved. A majority of events have the same Chicago staples, but as you can see from the picture above, numerous local brewers made the trek out for the 3-day festival. What really caught my attention and intrigue were the specialty releases. These were rarer beers with usually higher ABV. The price point for all brews fell reasonably between $5 and $7. Multiple tents, with beers being spread out evenly throughout, meant you had to walk through and experience everything the fest had to offer. Each tent had numerous workers, eliminating long waits for a refill. Gleaming with activities, I found myself just standing around and enjoying the moment.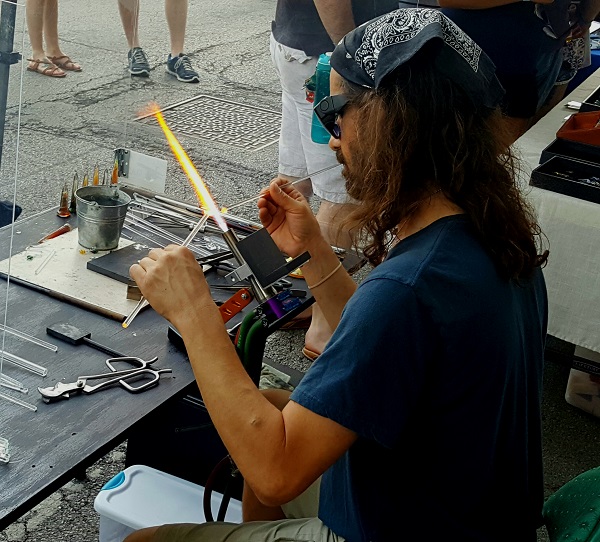 What really caught my ear about this festival were the impromptu music shows. Alongside big acts such as Cracker and the energetic and talented Villalobos Brothers, there was students and teachers from Old Town music performing. There were dueling brass bands across from each other on the roofs of the Old Town music buildings and a parade which made its way through the middle of the road. Yajaira and I were able to catch a wonderful rendition of "Jump in the Line" by Harry Belafonte. We were kindly invited to join in on the jam session, but our cowbell is a little rusty.
We were lucky enough to arrive in time to have a couple pours of Rancourous #2 from Ten Ninty Brewing Company. A sour scotch ale, this was a first for me and quite the treat. Pouring a dark brown and packing a 9% abv, this was a little harder than I wanted to start with, but being a specialty pour i knew it'd kick rather quick. A nice funky nose precedes a nice level of heat and a tart sour finish. Even though it was such a strong beer, it was still very refreshing. My girlfriend went for a second serving, while I moved onto a more hoppy offering.
My second beer was Penrose's Taproom IPA. Hailing from Geneva, IL (not Lake Geneva), this poured a beautiful golden blond. Taproom was a big dank, tropical Indian Pale Ale. Its beautiful floral aroma leads to a wonderful bitter hoppiness, which bit through the Chicago summer heat. With an ABV at 6.8%, this is still a fairly drinkable beer. I was left impressed by Penrose's selection and look forward to having some more at their taproom.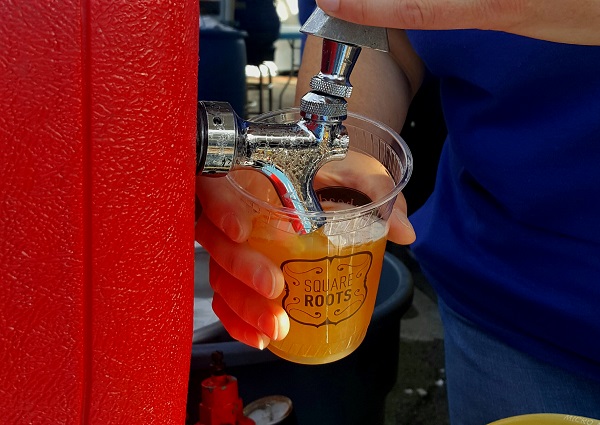 The next brew was one I've had before at Revolution's taproom, Bean Gene. A coffee porter standing strong at 9%, this poured a dark black hue. Normally, I steer away from porters, but this is such a well-done beer that it's usually gone moments after being tapped. This event was no exception. A perfume of coffee notes and bourbon leads to a very well-balanced porter. The taste begins with strong notes of coffee and bourbon, then subtle flavors of vanilla and oak add to the smooth finish. This is my favorite Rev beer and it was quite a treat to have at such a joyous event.
Last, but not least, I ended the night with 5 Lizard's by 5 Rabbit Cerveceria. This is 5 Rabbit's reconstruction of a classic Belgian Witbier and at 4.3% ABV, this was by far the lightest brew of the day. With the addition of coriander and lime peel, there is passion fruit purée added to create a wonderfully complex and refreshing brew. The color on this is a very hazy amber orange, while the aroma is a blend between fruity and yeasty. 5 Lizard's has such a unique and thirst clenching taste, it is definitely a summer brew and the perfect beer to end the night with.
Square Roots Festival was a surprisingly entertaining, tasty, and delightful experience. The sense of community is starkly prominent at this festival, with local vendors and artist adding to the originality. This is an event that I encourage my friends to attend, especially those with families. There are plenty of activities for all ages and a variety of craft beer for the adults. This is one festival I will be looking forward to in the years to come.

---