No Comments
Half Acre Beer is Experimenting with Mixed Fermentation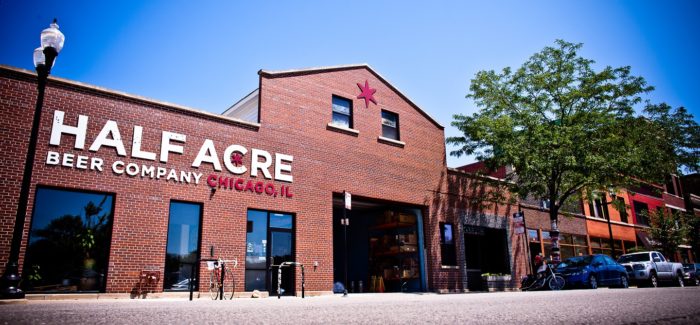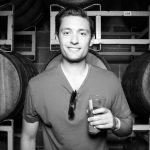 Featured image courtesy of Half Acre Beer Co.
Half Acre Beer Co. is expanding and it's a good sign for Chicago craft beer drinkers. Their new Balmoral Brewery space, a massive 60,000 square foot expansion, is getting closer and closer to opening to the public. Not only does this mean more real estate, but it also means more opportunities to brew beer, including the newly announced mixed fermentation program at their original brew spot in Lincoln Square.
Half Acre has always been a brewery known for pushing the limits, so when I heard the news of their mixed fermentation program, my ears perked up. The program makes perfect sense for founder Gabriel Magliaro since Half Acre never had the space and brewing autonomy to fully devote to the high-risk, high-reward of mixed fermentation—until now.
What is Mixed Fermentation?
Mixed fermentation means that brewers add a mixture of wild yeast and funky bacteria to the brewing process to create traditionally sour and unique-tasting beer variants. The process is more a creative labor of love than an efficient, commercialized process which is why many small to mid-sized craft brewers stay away due to the risk and cost involved. This added variability that mixed fermentation creates can lead to bad tasting beer, but often it leads to really cool tasting beers as well.
For Magliaro, the timing of their large-scale expansion made perfect sense for implementing their own mixed fermentation program. "We've messed around with wild yeasts and bacteria since the early days of Half Acre, but we chose not to make it a larger pursuit until we could allocate real space and time to the program…[the new Balmoral facility] allowed us to decease brewing at our original brewery and dedicate a specific, isolated area with temperature control, equipment and time spent," noted Magliaro.
This specific area, affectionately called "Wyld Cove," is an exciting new venture for Half Acre and for the creative concoctions they intend to test out, free of financial restraints. "Our hopes for the program is to have it function without commercial burden — to have it be a creative engine without real demands.  We're free to promote things that we feel are working really well; to be very selective," said Magliaro.
https://www.instagram.com/p/BSuJJishltH/
Constantly Expanding
Many Chicago craft beer fans, myself included, are used to the staples Half Acre is known for like Daisy Cutter, Vallejo IPA and Big Hugs. And while Magliaro appreciates the favorites, he wants to make sure Half Acre always keeps moving forward and continues to try new things that keep beer fans engaged and interested in what Half Acre has to offer. This fermentation program is a perfect example of that: "We want these beers around our brewery," said Magliaro, "We really want them to be part of our hospitality program.  To expand the experience and dialogue with our guests. These beers and their execution cycle really drill down intro a different creative thread for us."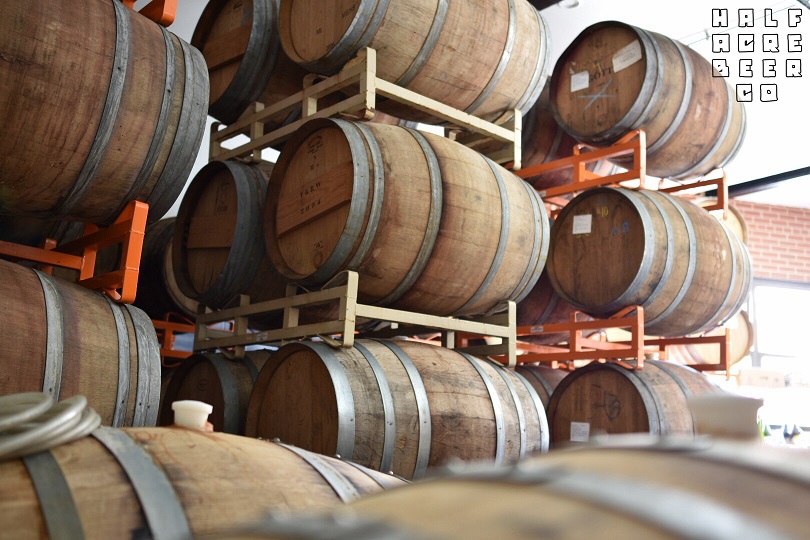 Progress So Far
So, how are things going for Half Acre's daring escapade?  For Magliaro, patrons should expect "bright acidity" upfront along with a compelling depth of flavor that pairs both "malt complexity" and fruit notes. Magliaro expects the beers to be bright, well-rounded, and most importantly — easy to drink. The first creation from Wyld Cove, Magick is Purple, will be available starting April 28th in 750ml bottles for $18.99. According to Half Acre, Magick is Purple will be "copper in color and carries notes of bread, hay, berry and cherry." This new craft creation will only be available at the Lincoln Square taproom for now but Magliaro also plans to offer future mixed fermentation beers at the Balmoral restaurant and brewery once that opens.
I'm incredibly excited to try these beers out, mostly because they will be so different from what most Chicago brewers, Half Acre included, are doing at the moment. Cheers to new beers!
---