No Comments
Revolution Brewing | Fist City Pale Ale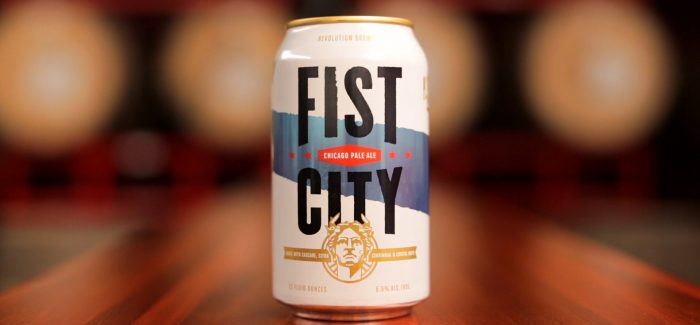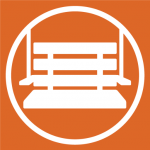 One of my favorite examples of a local beer success story is Revolution Brewing's Fist City. Every now and then, you'll find a local craft beer being sold in 12-pack cans at the liquor store. While the 4-pack of 16-ounce cans is the standard for most local craft brewers today, few make it to 12-pack status; a sign that this beer has made it.
Fist City has roots in some of the finest food and beverage corners of Chicago. The beer was originally released in 2015 as a collaborative effort between Revolution and Wicker Park taco haven Big Star, a product of the One Off Hospitality restaurant group owned by famed Chicago chef Paul Kahan.
https://www.instagram.com/p/Bcsy1PJjUXM/
The design on the Fist City can label draws inspiration from the Chicago flag; four stars that represent four major events in the city's history and the two blue stripes that represent the waterways of the city.
Upon first pour, you'll find a beer that pours golden with a slight haze. In the aroma, the combination of hops fills the nostrils with notes of citrus, pine and a slight whiff of grapefruit. On first sip, you'll find a well-balanced American Pale Ale that has enough bite to savor while also being an easy, drinkable beer suitable for patios, picnics and porch hanging.
APAs often serve as a nice complementary beer when paired with food. Given the history of the beer, the most obvious pairing for Fist City is its original intention with Mexican food. Fist City goes very well with all kinds of Mexican food, from ceviche to tacos and tostadas. It is also refreshing enough to cool off the heat that can come from too much red sauce.
The next time you're looking for something that will appease your craft beer friends while making non-craft drinkers comfortable, reach for Revolution's Fist City. It is most commonly found in 6-pack 12-ounce cans, or occasionally in a 12-pack of 12-ounce cans, right in time for the summer barbecue season. Cheers!
---