No Comments
Firestone Walker IPA Mixed Pack Featuring Melon Conspiracy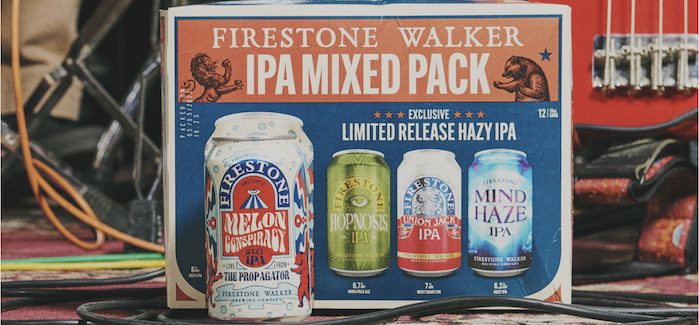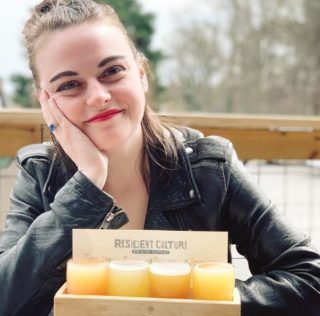 Much like ordering a flight at a new brewery, mixed packs are a great option when you want to have a variety of beers available to you. If you find yourself unsure what to bring to that summer barbecue or boat ride, variety packs can provide the perfect solution! Fortunately, Firestone Walker has a variety of mixed packs to choose from, including the new IPA Mixed Pack featuring Melon Conspiracy.
For the past handful of years, Firestone Walker has made mixed packs part of their portfolio of delicious beers. Due to their large amount of different IPA's, the IPA mixed pack is a great way to taste a variety of hops. They also provide access to some straightforward IPA's in a market with a lot of heavy, juicy IPA's (while also great, it's nice to have variety!). Firestone Walker continues to release different mixed IPA packs, so you can pick and choose which ones you would like.
This particular mixed pack includes their limited release Melon Conspiracy, Hopnosis IPA, Union Jack IPA, and Mind Haze IPA.
Melon Conspiracy | Hazy IPA
As a limited release from Firestone Walker, you know you have to try this one! While still a Hazy, it is much more drinkable than something incredibly cloudy. Using Germany's Melon hop, it sets a great base for this refreshing IPA. Add in Mosaic hops and you've got yourself a beer that could be enjoyed anywhere from a tailgate to a wedding.
Union Jack | West Coast IPA
As an important flagship in the Firestone Walker portfolio, Union Jack IPA has become more than just a beer offering for Firestone Walker, having made its debut in 2007. A well known West Coast IPA, it is exactly what hop heads want in bitterness and crispness. With fruited notes, including pineapple and grapefruit, it's accessible without being a fad.
Mind Haze | Hazy IPA
Created after a full year of experimentation at the R&D brewhouse, the Mind Haze IPA has become the launchpad to a series of Mind Haze beers. The original includes two types of Kettle hops (Mandarina and Cascade) and seven types of Dry hops (Azacca, El Dorado, Mosaic, Chinook, Cashmere, Callista and Idaho 7). You can expect a nice hazy mouthfeel with pronounced tropical flavors, and a hit amongst anyone looking for an IPA.
Hopnosis | Double Dry Hopped IPA
Created with Cryo Hops pallets, Hopnosis is double dry hopped, including with Nelson Sauvin hops (which personally, I will always buy an IPA with Nelson Sauvin hops). With notes of passionfruit, mango, lychee and white grape, it somehow manages to still be hops first, fruit second, which is what an IPA should be.
Ultimately, you know you can trust Firestone Walker to have a great mixed pack for all occasions. The Melon Conspiracy was my favorite within the four pack, but you can never go wrong with any of these beers.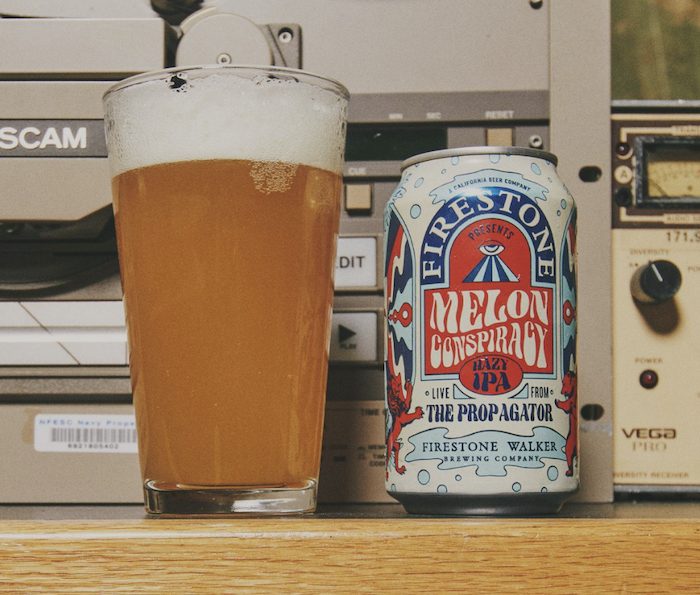 Utilize their Find Beer locator to see where you can pick up a mixed pack today!
Featured Image Courtesy of Firestone Walker Brewing Co.
---