No Comments
Rabid Brewing & Bean to Barstool | Crown of Horns
Homewood, Illinois' Rabid Brewing has combined quality beer production with a love of mythology since 2017, and a celebration of that time will arrive Saturday, July 22 with its Feast of the Goat Queen festival. Among the beers that will be released is a chocolate beer as part of a collaborative effort between Rabid and Bean to Barstool, run by the award-winning writer and podcaster, David Nilsen. The beer, a Chocolate Vanilla Cream Ale named Crown of Horns, uses ethically-sourced cacao from Ethereal Confections. Meanwhile, the festival, a "Fest for Fae Folk," is perfect for those that to like to dawn some horns, honor their Roman gods, pet some goats, listen to live music, check out some artists, and otherwise have some fun.
In addition to the acclaimed beers produced by Rabid, many with names steeped in mythology such as its Lycan American Werewolf Pilsner, Thunder Gnome Peach Blood Orange Mango Sour, Hexed Blackberry Apricot Ale and Nephilim DDH IPA, Rabid has a penchant for brewing well-crafted chocolate beers using ethically-source cacao from Ethereal Confections. So, it's no surprise that they collaborated with Bean to Barstool, a podcast dedicated to educating people on the experience of "tasting craft beer & bean to bar chocolate."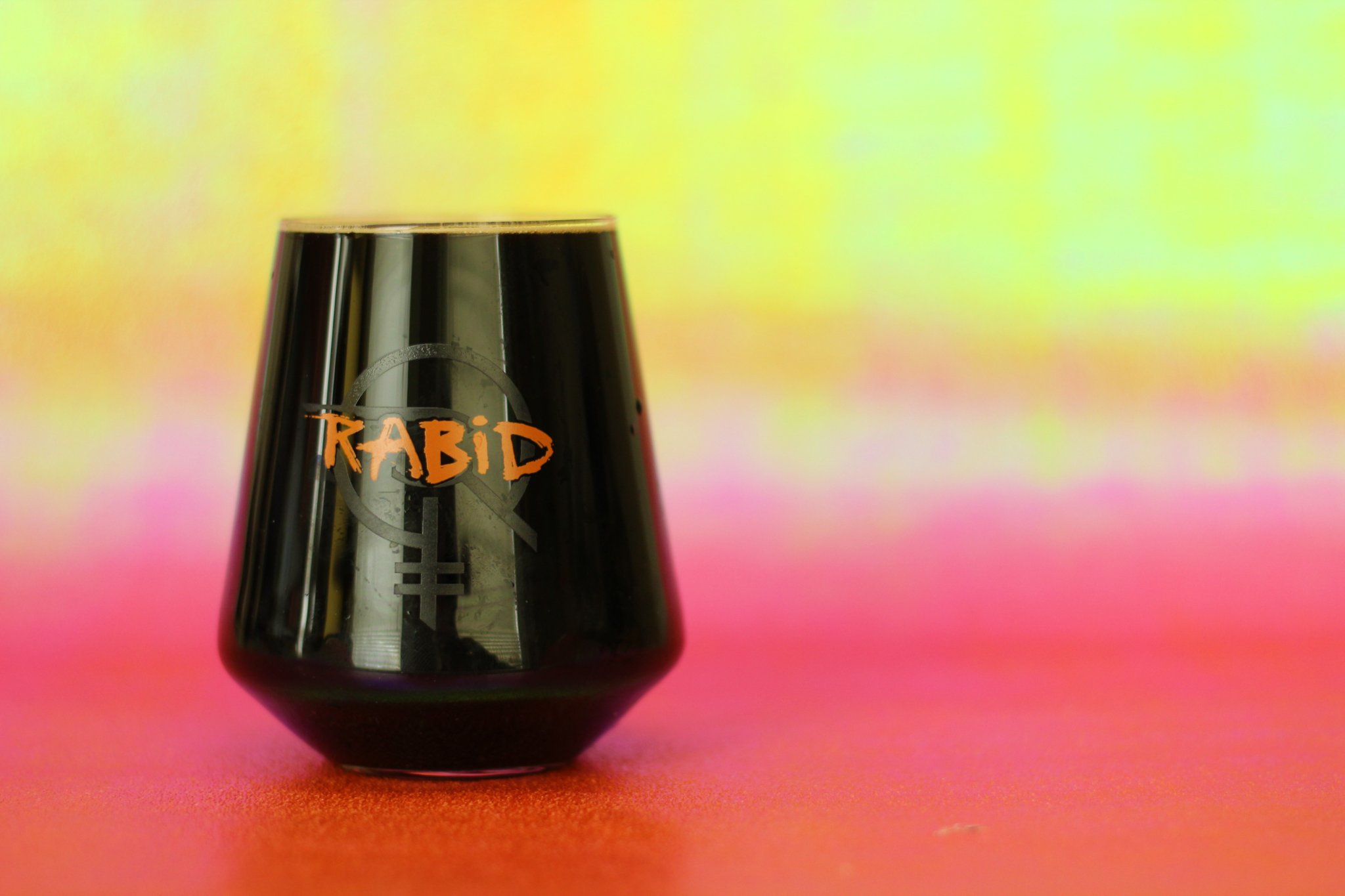 Bean to Barstool founder and owner, David Nilsen, whose writing and podcasts can be found on PorchDrinking.com, as well as Good Beer Hunting, Pellicle Magazine and other laudable publications, described the beer.
"Crown of Horns is a 4.7% ABV Chocolate Cream Ale brewed with cacao nibs. The beer is based upon their Faunhorn Vanilla Cream Ale. Crown of Horns ("Crown" for the Goat Queen and "Horns" as a nod to Faunhorn) eschews the vanilla and employs just a tiny amount of lactose to provide a touch of sweetness and mouthfeel. Don't worry—this is no milkshake beer, and you might not even realize the lactose is there."
He added: "For the chocolate, we used Philippine Malah Na Bulong cacao. This origin is a brand new one from ethical cacao broker Uncommon Cacao, and we purchased it from Chicagoland bean to bar chocolate maker Ethereal Confections… from whom Rabid sources all their cacao. The origin has a chocolatey/brownie base note with some earthy, leafy, and lightly spicy notes. We felt this would be perfect for the pale base beer, as we didn't want to overwhelm it with a cacao that was overly fruity or acidic. We added nibs during the boil and again as essentially a dry-hop addition post-fermentation."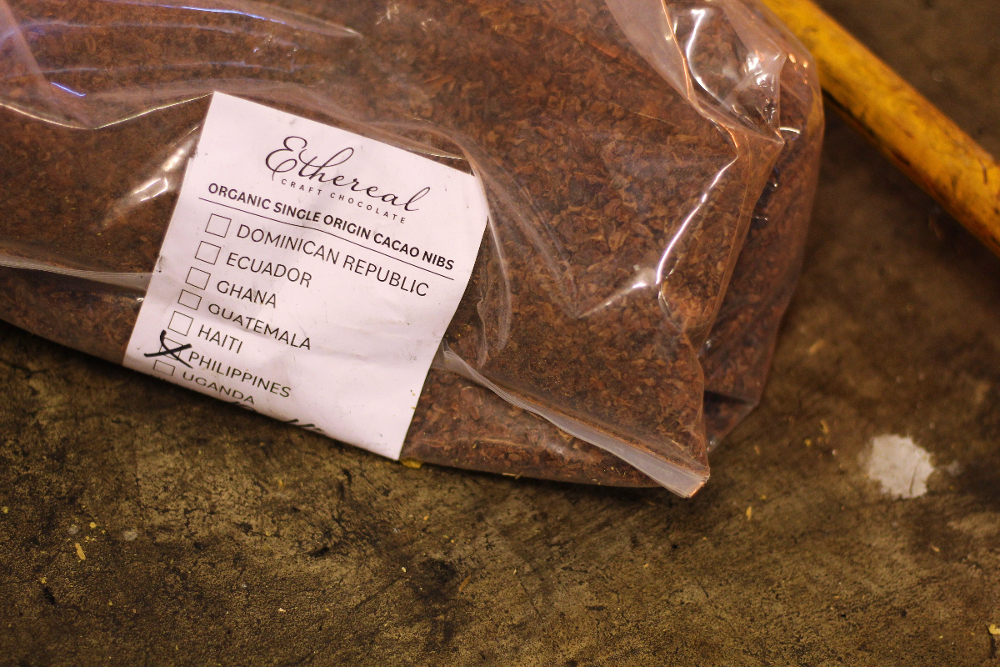 So, what is the result? "A highly drinkable, well-attenuated chocolate beer that doesn't taste like a sweet dessert, but still bears the unmistakable influence of cacao. Rabid head brewer Joe Sterbenc calls the finished beer "cuddly," but that might just be Joe being Joe. This is the first beer ever brewed with this cacao origin, so I'm hoping it can start some conversations about the importance of transparency in cacao sourcing for brewing, and the uniqueness of single origin cacao. I'm from Ohio, the land of pale coffee beers, and I wanted to do something similar with a chocolate beer to show they don't all have to be sweet Pastry Stouts (I love those two, but there are other options)."
Ethereal, based in Woodstock, Illinois, provides cacao for a number of breweries. They take chocolate as your local brewer takes his or her beer seriously. They are as passionate about chocolate as a chef is in creating a menu. As they note on their website, "We take chocolate back to a period when people didn't move quite so quickly and had the time to savor life, when food itself was an experience. It shows in our cafe when you watch your barista cut a fresh peach to muddle into your cocktail or when you watch our chocolatiers dip the truffle you're about to taste."
Nilsen created Bean to Barstool to explain what drives people like Michael and Marisa of Ethereal to do what they do. (For more, check out Nilsen's interview with Michael and Marisa of Ethereal on Bean to Barstool.) 
"I think one of the biggest misconceptions is around what chocolate even is in the first place. We're used to buying it packaged from the supermarket, and a lot of people assume it's just a confection made in a factory. The reality is that chocolate is made from the seeds of a tropical tree called the cacao tree. This tree is grown in tropical climates within a few degrees of the equator all around the globe. It's an agricultural product, and its cultivation, harvesting, and processing is handled by farmers in developing countries. And the majority of the world's commodity cacao is grown on farms where the farmers and laborers are poorly paid and often mistreated, and in many cases, child laborers or even child slaves are responsible for doing much of the work. That's why mass-produced chocolate is so cheap. Ethically-sourced chocolate isn't cheap at all, and that's not artificial inflation just for premiumization's sake. It should cost money to buy a carefully crafted chocolate made from an agricultural fruit from the global South."
We asked Nilsen:
Are you hoping a beer like Crown of Horns can be a vehicle in which to teach beer fans about chocolate?
"Absolutely. Transparency is so important in cacao sourcing due to human rights abuses that plague the commodity cacao market. With chocolate beers, brewers rarely divulge their cacao source because they either don't realize it matters or don't assume their customers do, and that makes it difficult to know if the cacao used in any given beer has been sourced responsibly and ethically or not. People have gotten much more savvy to the importance of coffee origins and processing details, so beer labels are now usually sharing those details. Cacao is a decade or two behind, and my hope is to lead by example with sharing the important details behind the cacao for Crown of Horns."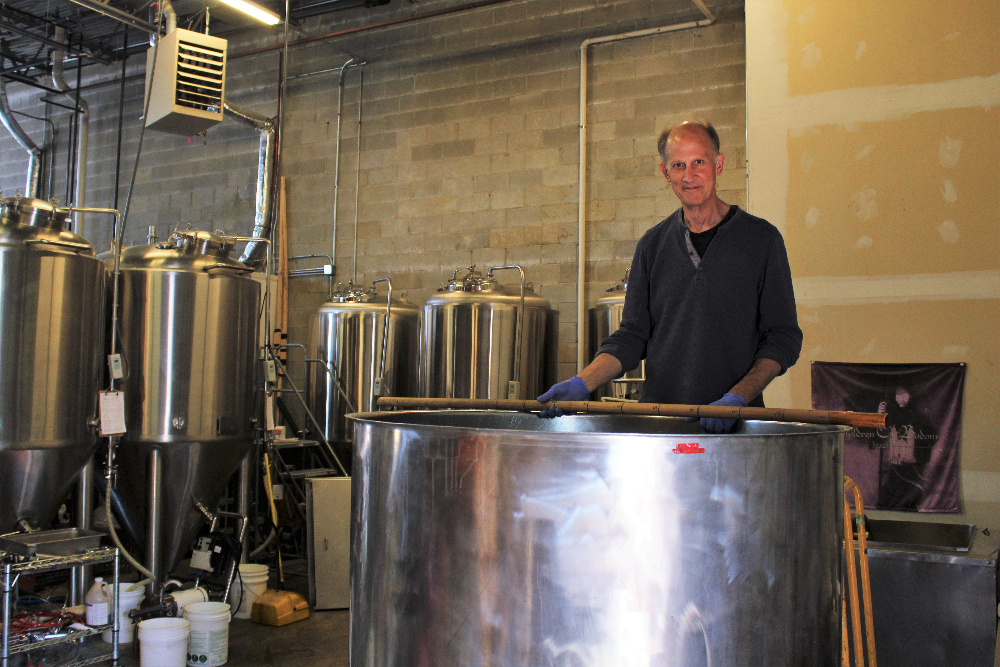 And what makes the Feast of the Goat Queen the perfect occasion to release Crown of Horns?
"The Feast of the Goat Queen is Rabid Brewing's annual celebration of all things weird and wonderful, and it's the perfect encapsulation of the spirit of the brewery. Founded by husband and wife Rayie Rosado and Tobias Cichon, the brewery celebrates mythology, creativity, and community, and Feast of the Goat Queen is the annual culmination of that. When I approached Raiye and Tobias about brewing this beer in collaboration with my beer and chocolate podcast, Bean to Barstool, we all agreed this delightfully bizarre festival was the perfect time to release a delightfully bizarre beer concept, an easy drinking pale Cream Ale with cacao."
Indeed, Rabid Brewing will host its Feast of the Goat Queen – A Fest for the Fae Folk this Saturday. The festival celebrates Floralia, a ancient Roman religious event that honored the goddess Flora. More to the point, for those of you who enjoy magic, mythology, ancient religions, Norse and Roman gods, fairies, and the like — this is the festival for you. Along with a host of new beers, expect fae costumes, live goats (no goats will be sacrificed in the making of this festival) live music, food trucks, and an artisan market of the natural, mystical, and magical.
Rabid notes that The Goat Queen and her flock of fae will be there to greet you. Attendees are encouraged to dress like such characters as elves, satyrs, wood nymphs and other mythical creatures. Everything from leaf wreaths to a pair of horns will be a common sight, for sure. In fact, David will be on-hand to talk about Crown of Horns.
---