No Comments
Southern Tier Brewing Co.| Choklat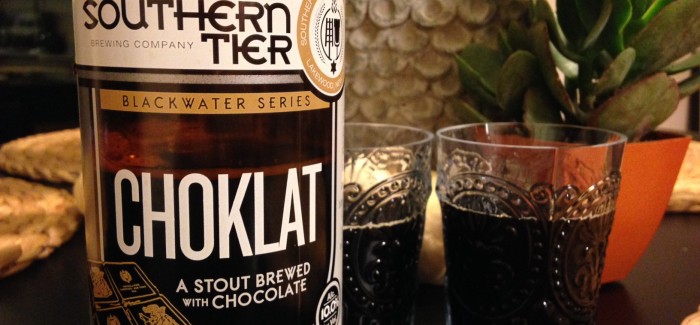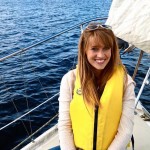 Lakewood, New York, is by no means a bustling metropolis.
In all honesty, I have never been to this village – yes, village, you heard me correctly –  which sits at the very southwestern tip of the state. Because I haven't experienced the place first-hand, I took it upon myself to do a bit of research on Lakewood, and the following is what I know to be true.
There are a little more than 3,300 people living in the village, which takes up a total of two square miles. Of those 3,300 residents, roughly 2,100 are over the legal drinking age. And for that, I'm envious. You see, Lakewood is home to a little place called Southern Tier Brewing Company.
(MORE: Southern Tier Crume Brulee Showcase)
I thought that if I really wanted to dive into my research, I should try one of the brews from Southern Tier myself, and I ended up with the Choklat, an Imperial Stout brewed with – you guessed it – chocolate, in my fridge. This brew, with an ABV of 10%, has been making the people of Lakewood, as well as sippers from around the nation, happy since 2007.
https://instagram.com/p/6yDNXPIfjc
The Choklat will tickle your tongue with flavors beyond chocolate. Sweet caramel, dark cherries and hints of vanilla round this beer into a full, balanced glass of bliss. Though its body is unarguably creamy and heavy, you'll have no problems continuing to reach for your cup, as the aftertaste is clean, its carbonation light, and the bitterness perfectly mimicking that of a Belgian chocolate square. More or less, opt out of dessert for the evening. Get your hands on this brew instead.
For more information on where you can find Southern Tier's Choklat, whether or not you happen to reside in Lakewood, check out the beer finder on the company website.
---