No Comments
Funky Buddha Brewery | Sweet Potato Casserole Strong Ale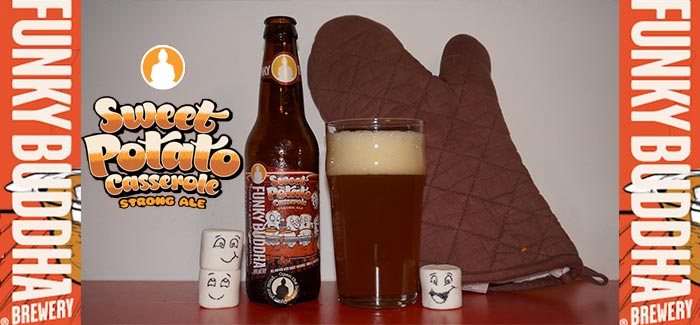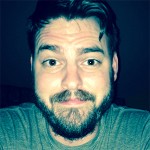 ABV: 7.9% | IBU: 30
I am so happy to bring to you a VERY seasonally appropriate beer showcase thanks, in no small part, to Funky Buddha Brewery out of Oakland Park, FL, but mostly to our very own Jess Baker who brought enough home to share! I introduce to you, Funky Buddha's highly celebrated Sweet Potato Casserole Strong Ale.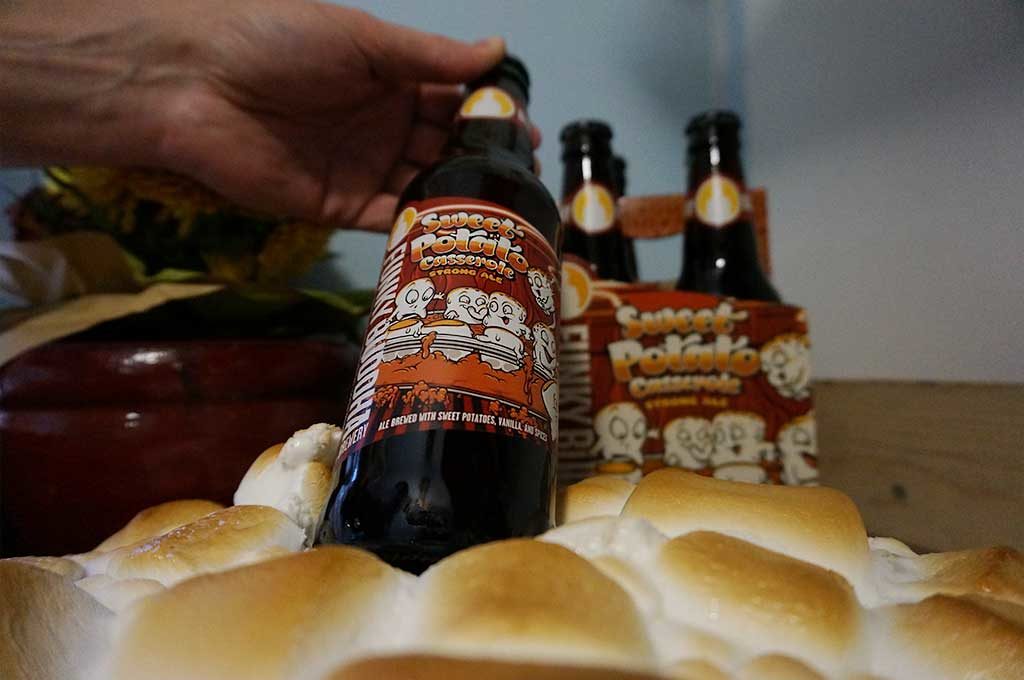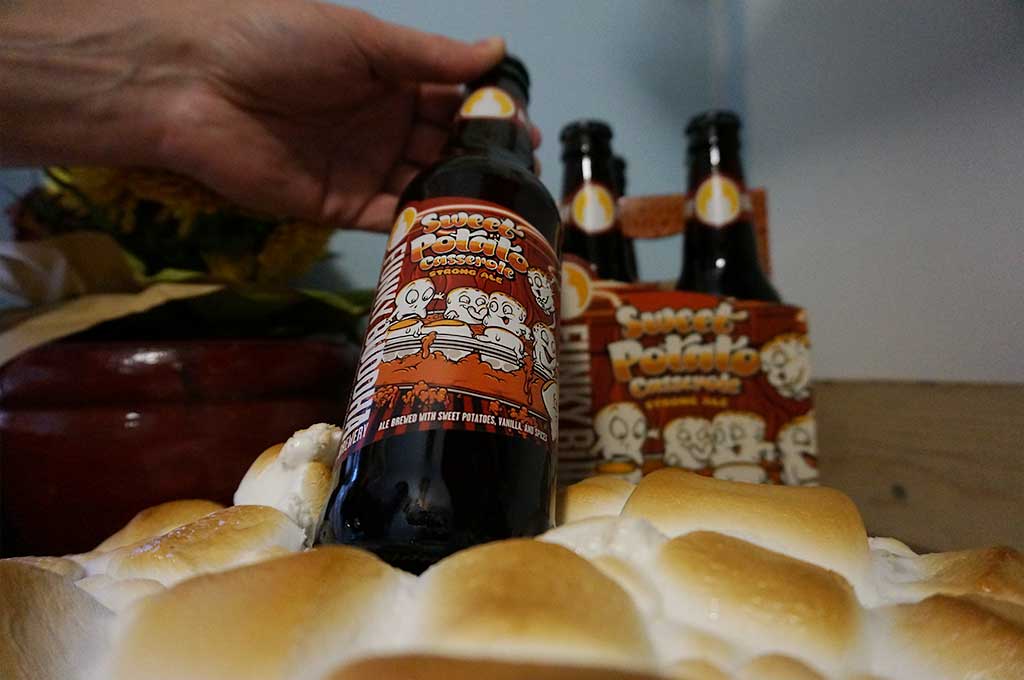 Funky Buddha's Sweet Potato Casserole Strong Ale pours a murky golden–brown color with a nearly white head. The aroma is uncomplicated with a sweet scent that likens to a rainy day in the fall. The flavor is where it shines through. While it doesn't taste exactly like a warm mouthful of Momma's sweet potato casserole, it does come close. The flavor hits you in waves with marshmallow greeting you at the door, then you're introduced to sweet potato who is sitting over on the couch watching football and finally, the spices biting at your taste buds like the highly-opinionated uncle that everyone always regrets inviting to Thanksgiving dinner. The mouthfeel is smooth and soft like a . . . sweet potato casserole.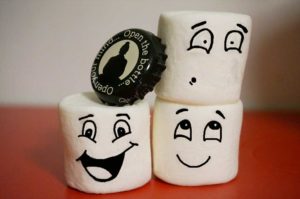 Sweet Potato Casserole is a strong ale brewed seasonally by Funky Buddha. It is available on draft and 4pk 12oz bottles from September to November. This is not the only beer brewed with sweet potatoes. However, it is the only one to be brewed in a way to resemble a popular Thanksgiving casserole dish. This is no gimmick either, the brewery uses actual sweet potatoes, and A LOT of them too. Vanilla is used to resemble the marshmallow flavor and spices are added to balance the sweetness and give it that proper Thanksgiving dinner feel. So, the next time you are wondering what to bring to the next family Thanksgiving gathering, think like everyone else and bring a casserole.
---