No Comments
Event Recap | 2015 Festival of Barrel Aged Beers (FoBAB)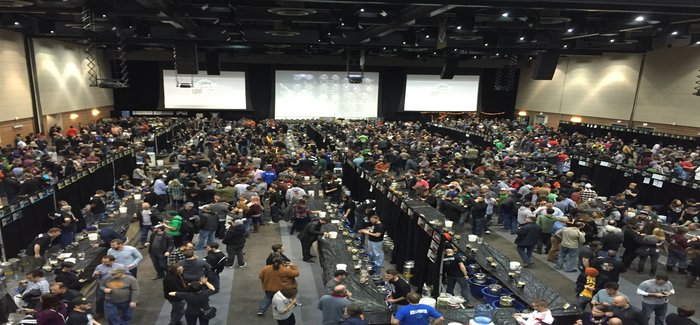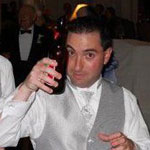 While the weather outside the UIC Forum was frightful, the beer being poured inside for the 2015 Festival of Barrel Aged Beers was quite delightful.
Despite receiving its first significant snow fall of the season, craft beer fans flocked to Chicago for the largest beer festival in the country featuring barrel-aged beers put on by the Illinois Craft Beer Guild. This year's FoBAB featured 90 breweries and 300 unique beers to try.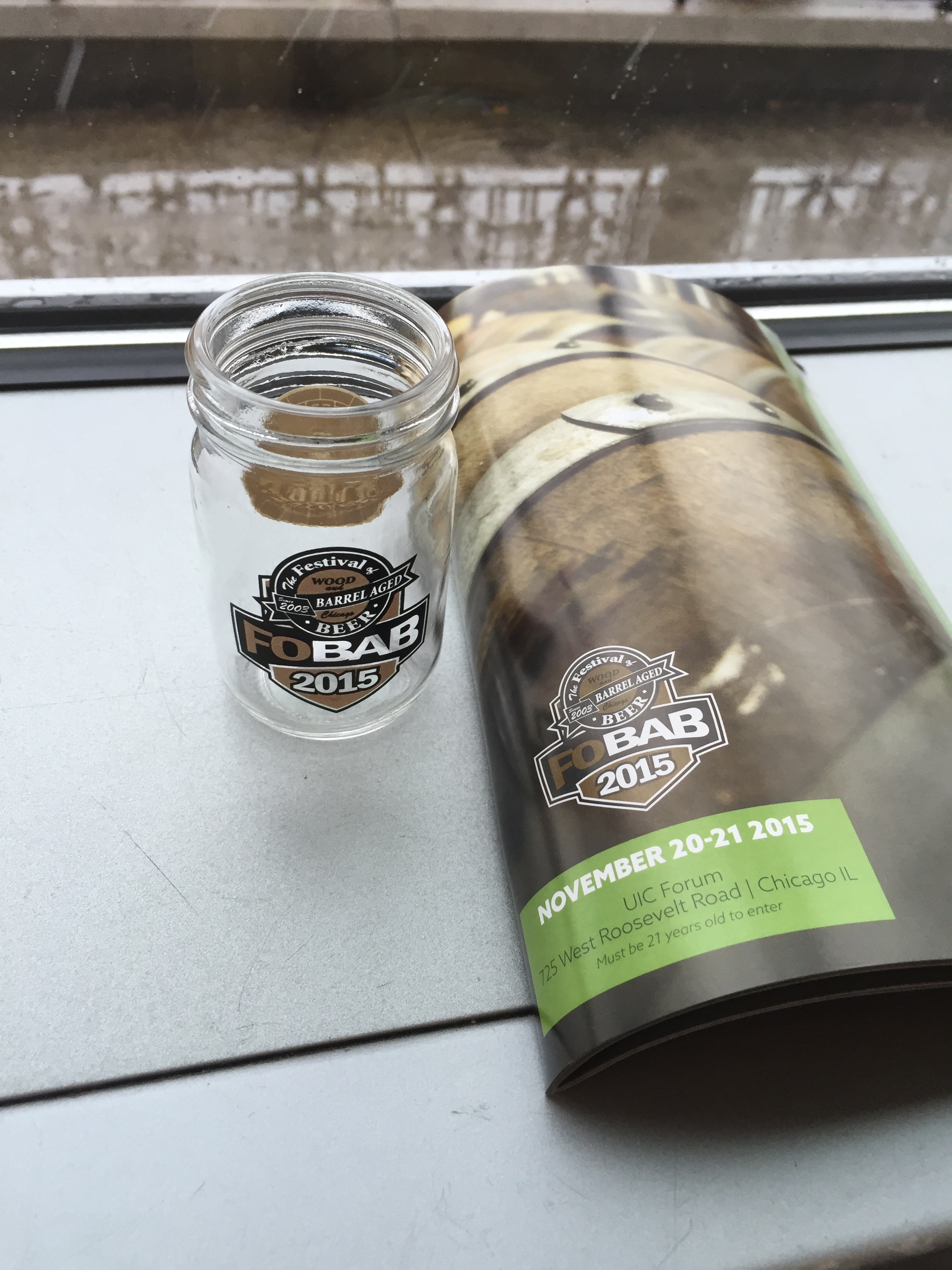 Always a hard ticket to come by, FoBAB draws breweries from all over the country looking to showcase their beers that have been aged in all different types of barrels. This year's biggest draw was Goose Island's Bourbon County Brand Stout Rare. For some, FoBAB was their only chance to try BCBS Rare since bottles will be in high-demand on Black Friday.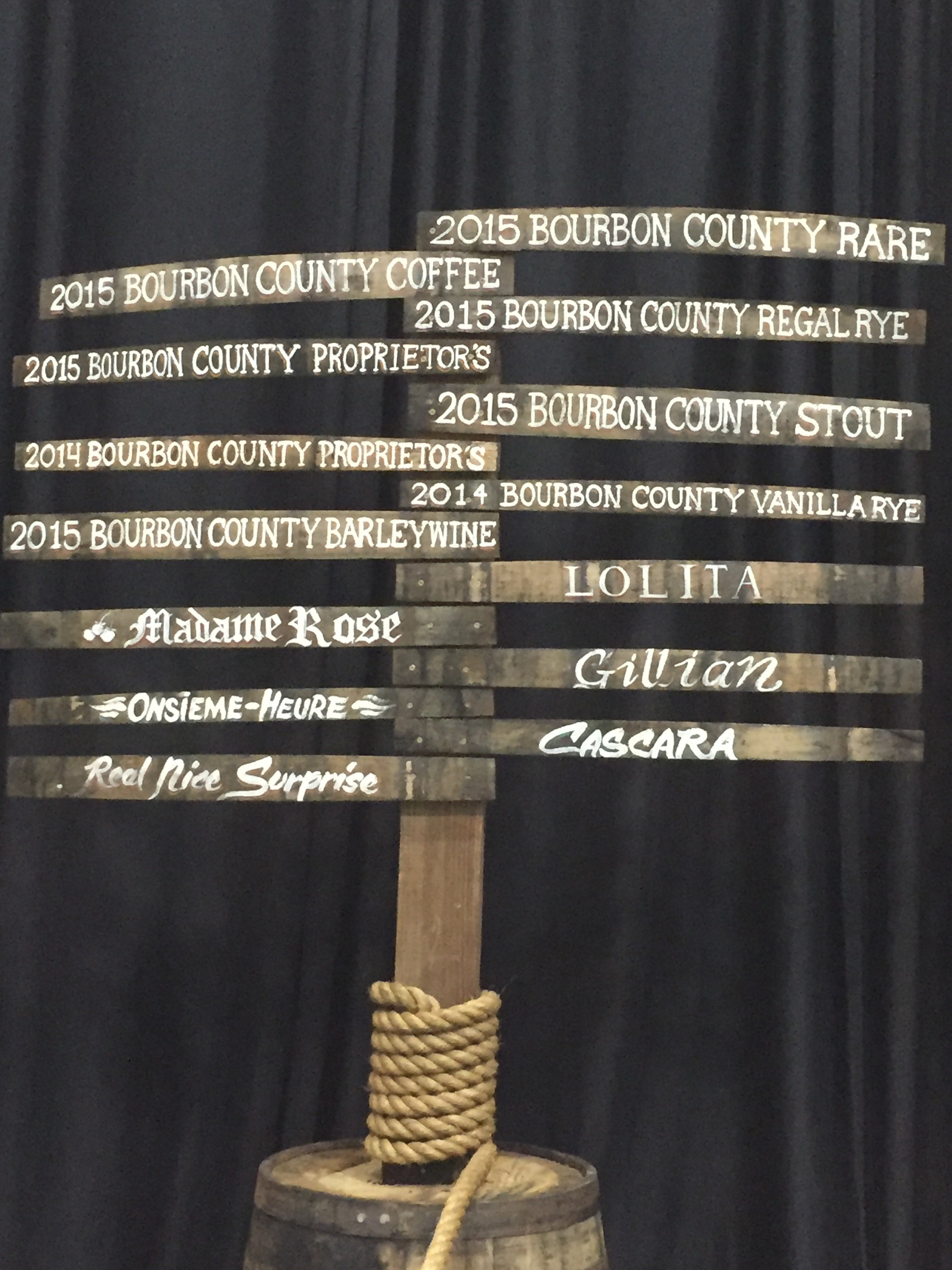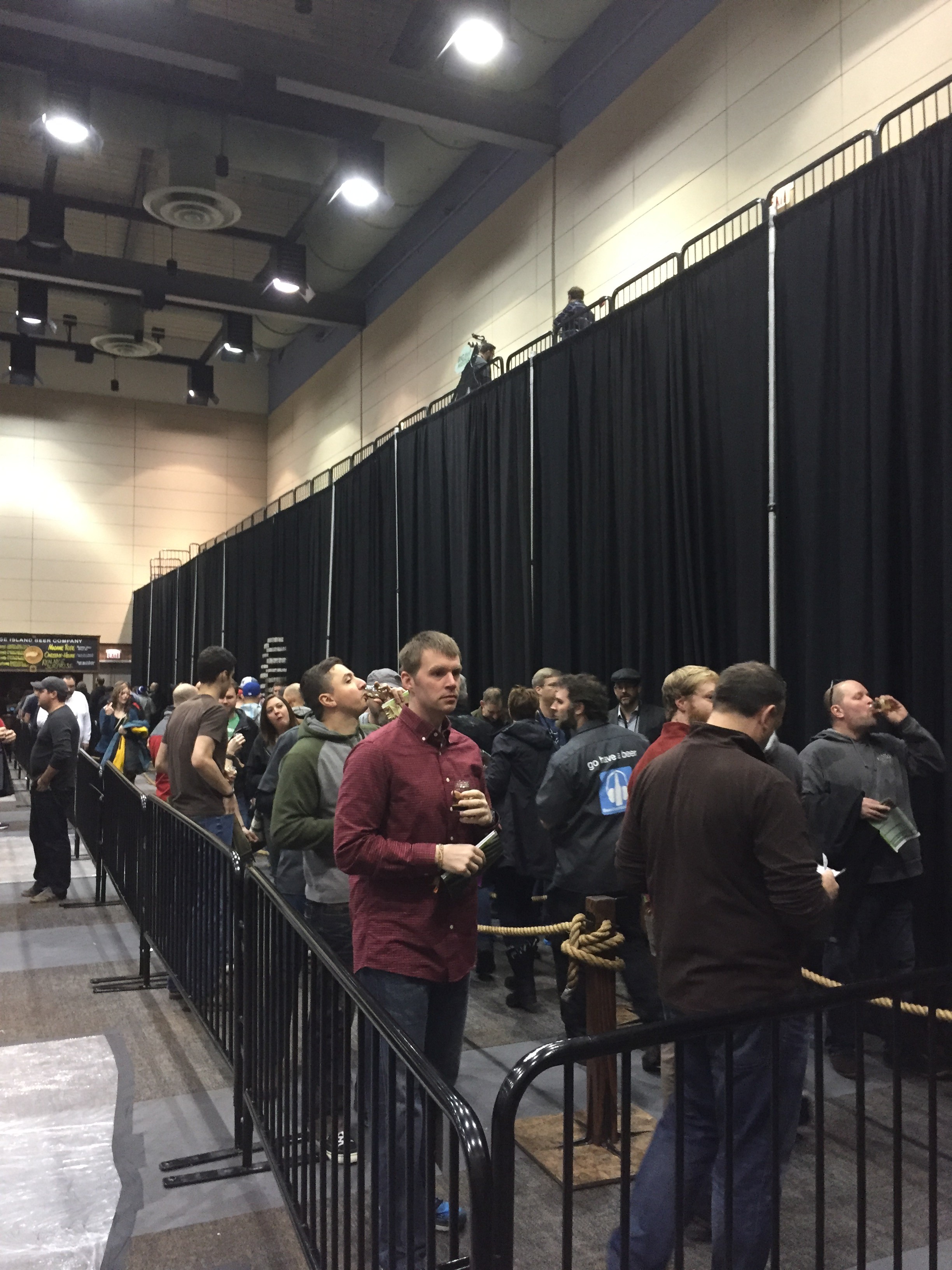 One ingredient that seemed to be prevalent in the festival was the inclusion of raspberries into the stouts and porters. Not only used in the fruit beers, raspberries made their way into many of the stouts and porters and created an excellent flavor contrast with the chocolate, vanilla and other standard flavors found in darker beers.
Besides the barrel-aged porters and stouts, other styles of beers are highlighted during the festival. Beers can be entered into one of 12 different categories for judging purposes.  
Five favorite beers
I wish I could have tried every beer at FoBAB, but I wanted to stay alive. These were my favorites. Comment below with yours!
Vlad Russian Imperial Stout – Hailstorm Brewing Company: This beer might have been missed by many FoBAB goers. It was actually in the Barricale section which is its own very rare competition amongst Illinois breweries. The variable this year was Heaven Hill barrels, the breweries all use the barrels and put whatever beer they want into them. Vlad Russian Imperial Stout was chocked full of raspberries and the flavor was phenomenal. You got some cocoa nib undertones but the raspberries were the star of the show. Hope you got to try this one.
Blue Label – Perennial Artisan Ales: This year Abraxas was missing from FoBAB, which was a huge disappointment for me, but Blue Label was a perfectly balanced Imperial Stout. I got a great blend of chocolate and sweet maple syrup. A thicker beer that was highly talked about on the festival floor.
Malevolence – Spiteful Brewing: One of two beers to win gold medals for Spiteful, Malevolence was one to not miss at FoBAB. Strong earthy tones highlight this beer, but the secondary flavors of vanilla, bourbon and chocolate complete the beer.
Pamplemousse – Lake Effect: Moving away from the stout category, this fruit beer was packed with grapefruit. Early on in the festival too much pulp was coming out of the keg giving it a look that probably turned some people off. However, the volunteer pouring it told me to give it a try and he was on point with his recommendation. It's an extremely strong grapefruit flavor but in a festival full of heavy beers it was a great complement to have. Later in the festival they fixed the pour and the beer was a hit.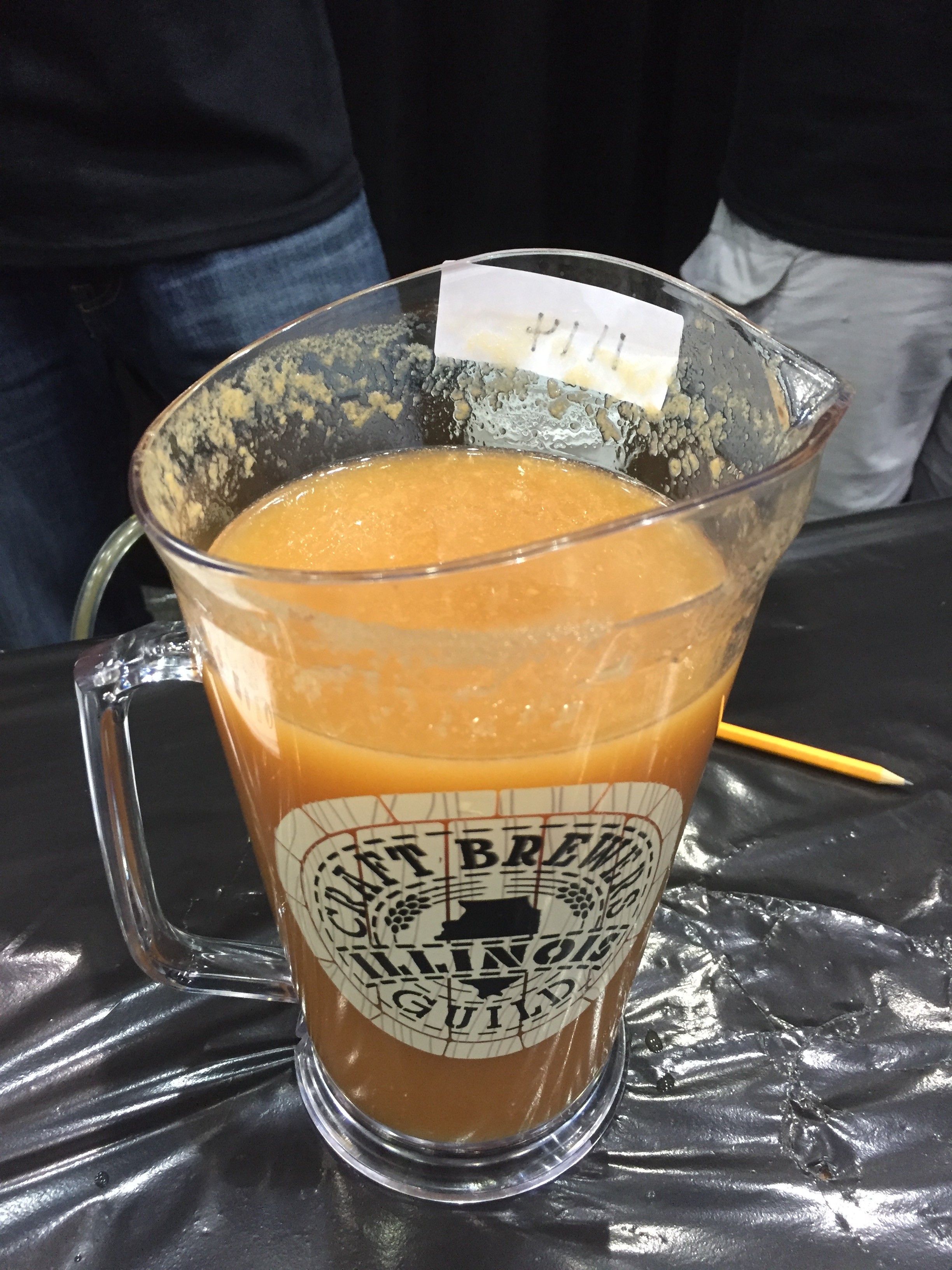 Bourbon County Brand Stout Rare – Goose Island: Goose Island is in a weird position in FoBAB. They have the largest display, in fact two different huts pouring beer, everyone flocks to them first but then it seems to become an afterthought. Yes, Rare was the most highly sought after beer in the festival, but it seemed strange that Rare and all of the Goose Island beers were shut out of medals this year. Perhaps we take Goose Island for granted being in Chicago but Rare was definitely one of the best stouts being poured at FoBAB.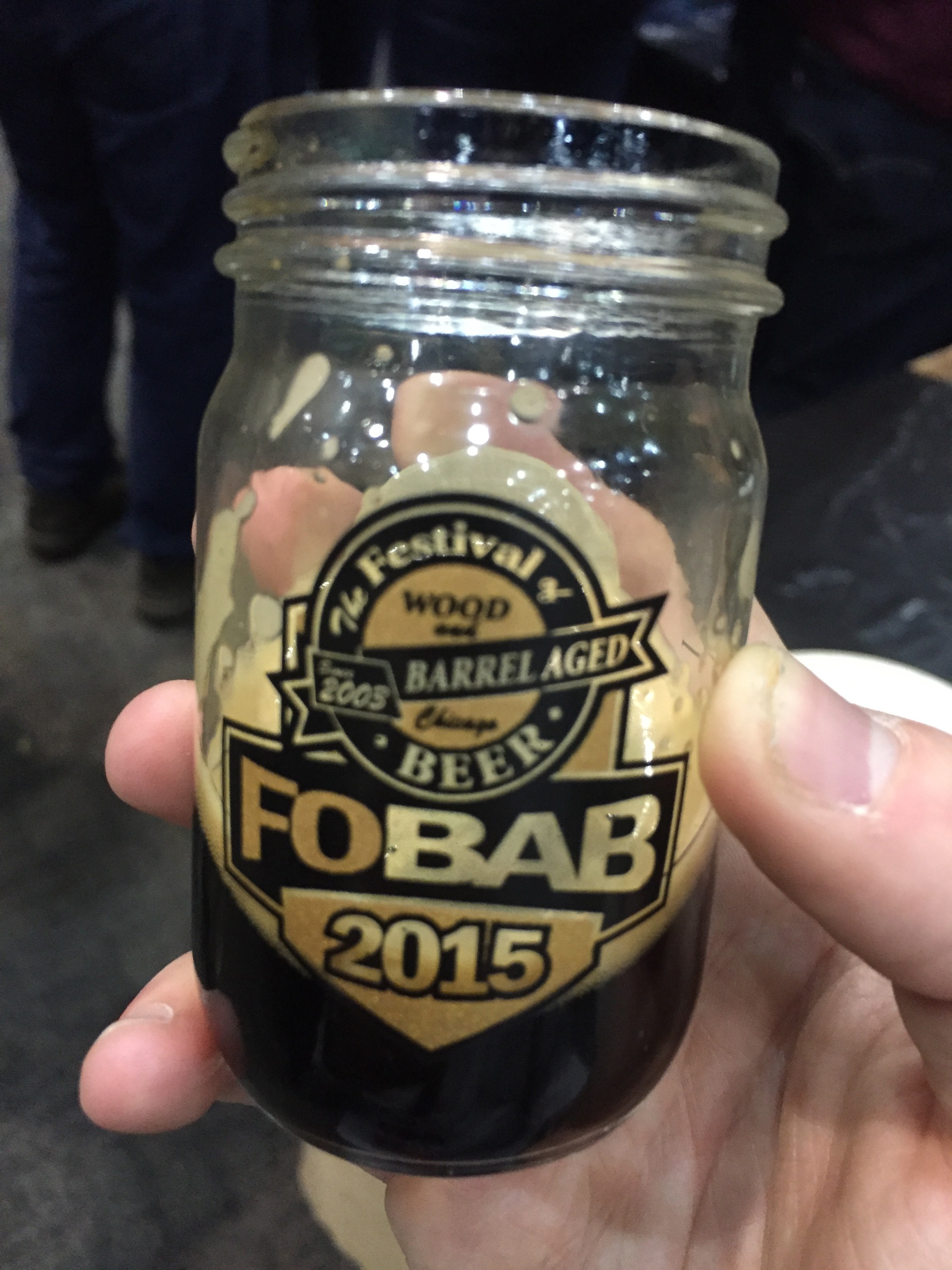 What was missing
I alluded to Perennial not having barrel-aged Abraxas at this year's FoBAB above. One of last year's must have beers that created long lines was noticeably absent from the festival. In fact, I spent the first 20 minutes searching for it, thinking surely it would be poured only to have to ask one of the organizers about its absence. Hope to have it back next year.
One beer that I never too want much of, just one sip, is Samuel Adams' Utopia. I had hoped it would be at FoBAB this year but was disappointed it was not. The strong ale is extremely hard to find and is a costly beer at that. Normally an ounce or an ounce and a half taste is about $15-$20.
Finally where was Side Project? The brewery that is exclusively using barrels to age their beers was absent this year. I always enjoy trying one of their fermented beers and they were no where to be found on the festival floor. Side Project always created long lines at FoBAB, this year there were some longer lines but nothing like in the past where people would wait for 20-30 min for a pour of some ultra-rare beer.
Awards
Here is the complete category-by-category breakdown of all the beers that medaled at FoBAB:
2015

Best Of Show
Winner – Destihl Brewery: Dosvidanya Russian Imperial Stout
Runner-up – Gigantic: Pipewrench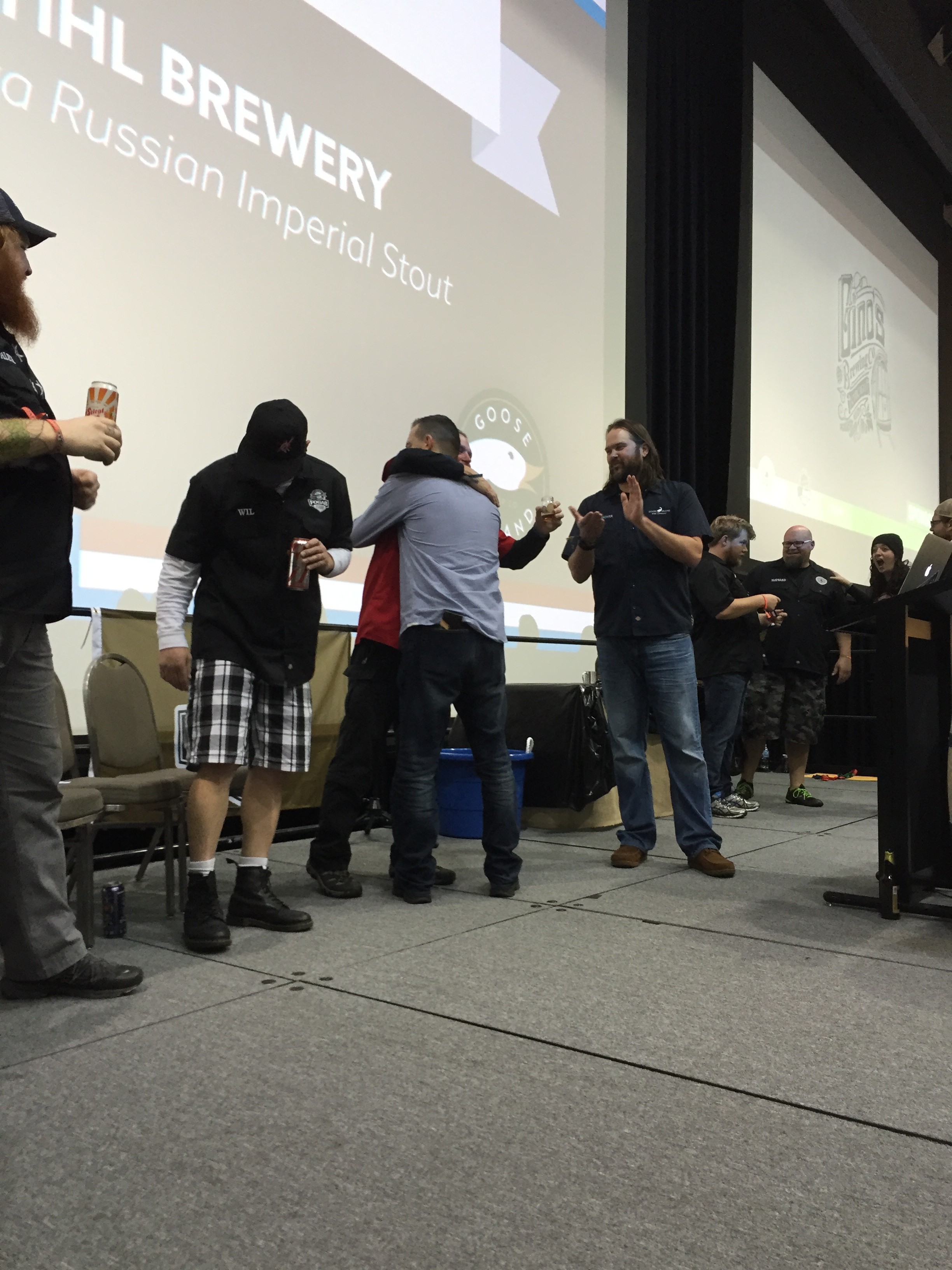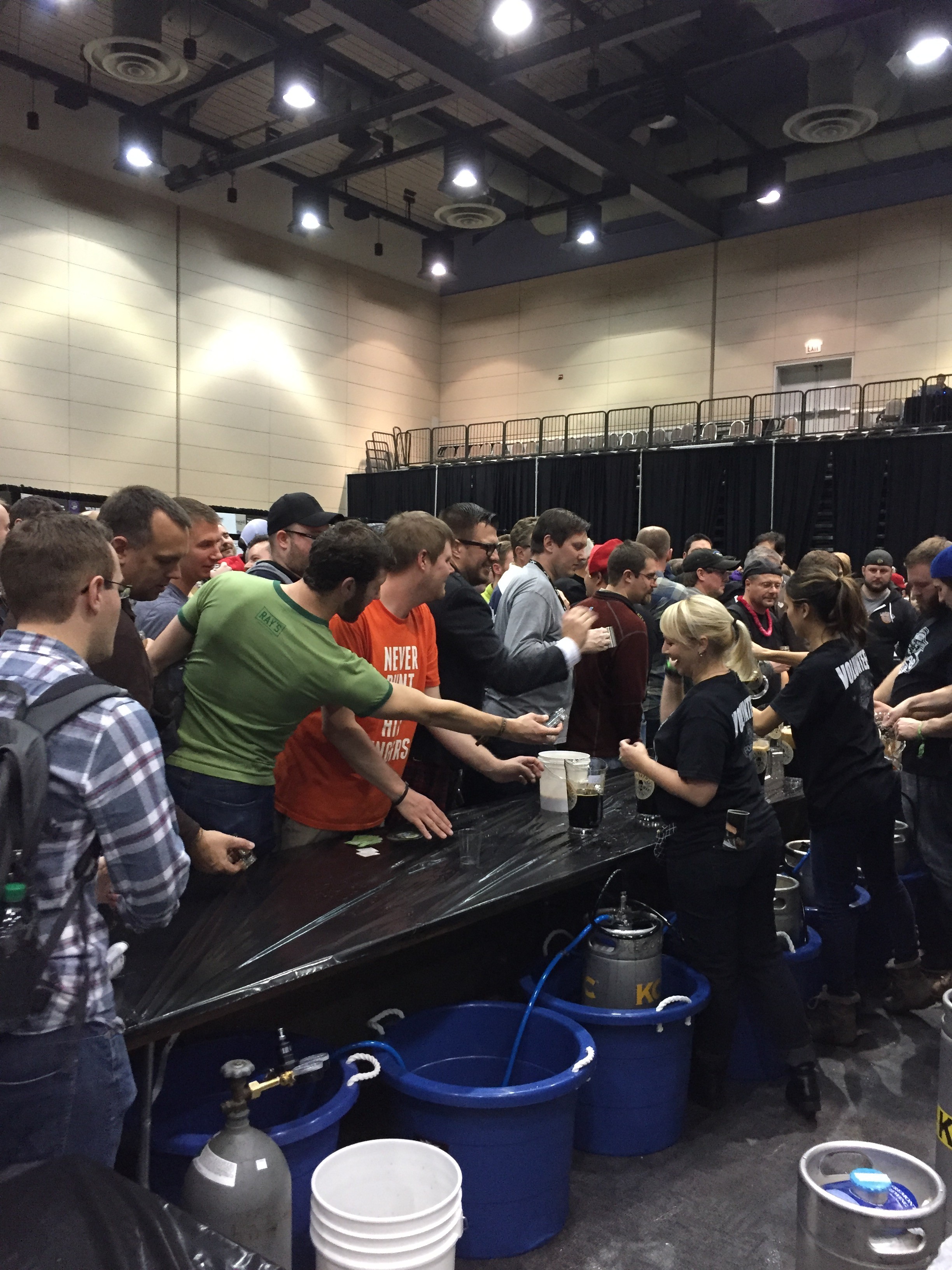 Cider/Perry/Mead
Gold – Virtue Cider: Percheron
Silver – Apple Knocker: Hard Knocks
Bronze – Sonoma Cider: Dry Zider
Wild Beer Sours w/ Fruit
Gold – The Lost Abbey: Veritas 015
Silver – Trinity Brewing: Red Swingline on Apricots and Peaches
Bronze – Avery Brewing Company: Raspberry Sour
Wild Beer Sours
Gold – Avery Brewing Company: lll Dolia
Silver – Off Color Brewing/Central State: Whiskers
Bronze – New Belgium Brewing: Le Terroir
Wild Beer/Brett
Gold – Penrose Brewing Co. & 18th Street Brewery: Wild 18
Silver – Perennial Artisan Ales: Savant Beersel
Bronze – Oakshire Brewing: Frederic C. Noir
Specialty/Experimental
Gold – MKE Brewing Co.: Gin Barrel Aged O-Gii
Silver – Listermann/Triple Digit Brewing: Chickow!
Bronze – Solemn Oath Brewery: Limousine Of The Damned
Fruit Beer
Gold – Shoreline Brewery: Imperial Raspberry
Silver – Goose Island Brewpubs: Cherry Run
Bronze – Werk Force Brewing Co.: Water On Mars
Strong Dark Beer
Gold – Free Will Brewing Co.: Black Friday
Silver – Revolution Brewpub: Working Mom
Bronze – Fremont Brewing: Bourbon Abominable
Strong Pale Beer
Gold – Gigantic: Pipewrench
Silver – Nebraska Brewing Company: Barrel Aged Hopanomaly
Bronze – Rock Bottom Chicago: Cherry Fizz
Classic Beer Style
Gold – Half Acre: Gin Pony
Silver – Metropolitan Brewing: Wooden Dynamo
Bronze – Flix Brewhouse – Carmel: B.A. Chillaxed Mild
Barleywine/Wheatwine
Gold – Spiteful Brewing: Spiteful Barley Wine
Silver – Lakefront Brewery: Barrel-Aged Organic Beerline Barleywine
Bronze – 7venth Sun Brewery: Vultures From The Past
Specialty Strong Porter/Stout
Gold – Spiteful Brewing: Malevolence Chocolate Caliente
Silver – Brickstone Brewery: Barrel Aged Dark Secret With Raspberries
Bronze – Lagunitas Brewing Company: The Picante Perro
Strong Porter/Stout
Gold – Destihl Brewery: Dosvidanya Russian Imperial Stout
Silver – Bell's Brewery: Expedition Stout
Bronze – Revolution Brewing Kedzie: Deth's Tar
Mike Zoller is the Chicago Editor for PorchDrinking.com. Follow him on Twitter: @mikezoller and Instagram: @chicagobeer.
---