No Comments
Reimagined 2020 FoBAB | Awards and Fundraiser Featuring 6-Packs To-Go and More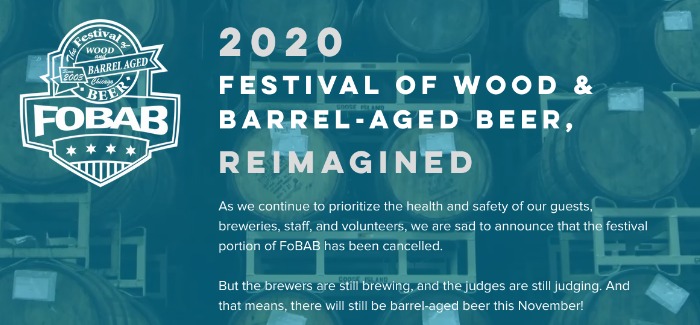 With the 2019-20 global pandemic still at-hand, The Illinois Craft Brewers Guild has announced details for a re-imagined 18th annual Festival of Wood & Barrel-Aged Beer (FoBAB). Brewers from all over the nation have submitted beers for judging, and this year people can purchase 6 packs to-go, with 100% of the funds going to the host of FoBAB, the Illinois Craft Brewers Guild. The money will ultimately support the broader Illinois craft-beer community.
2020 FoBAB Awards
Despite the cancellation of the popular fall event, held the last few years at the University of Illinois-Chicago pavilion, breweries remained interested in participating in the annual, highly acclaimed competition. As a result, organizers developed a plan for safely judging the slew of barrel-aged beers, and over 160 brewers from across the nation responded by sending in more than 300 exclusive wood and barrel-aged beer, cider, mead and perry to event judges.
Judging will take place November 12-13 at Hailstorm Brewing in Tinley Park (all social distancing protocols will be strictly observed). A limited panel of judges and stewards will evaluate the entries, and award gold, silver and bronze medals to the winners of 12 style categories, as well give one lucky brewery the coveted "Best-in-Show" honors. Last year, Bottle Logic Brewing of Anaheim, CA won its second straight Best-in-Show award for its Arcane Rituals (Barleywine/Wheatwine).
2020 FoBAB Award Ceremony: Live-streamed: Saturday, November 14 (more details will be made available closer to the event.)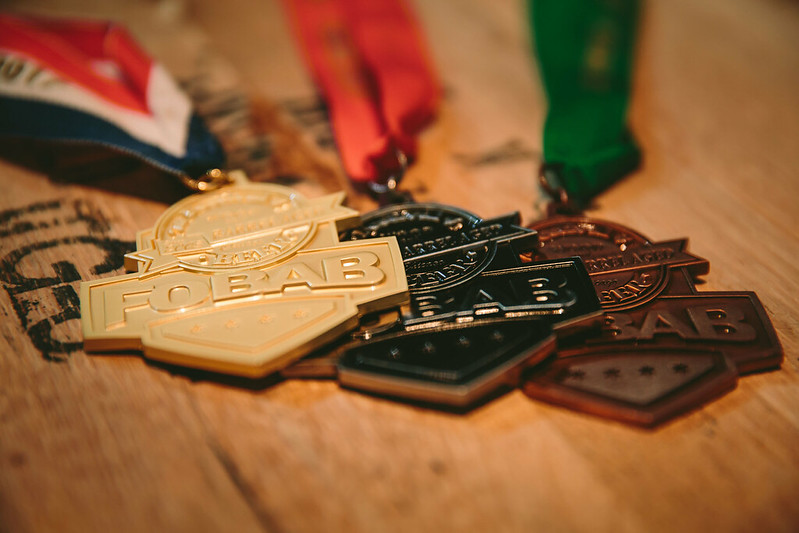 Something New for 2020 FoBAB | 6 Packs To-Go
The money generated by events such as Beer Under Glass and FoBAB go a long way to funding the entire Illinois Craft Brewers Guild — the very organization that helped keep the Illinois industry rolling through this challenging time. For sure, the Guild proved pivotal in keeping the "to-go" option alive when the quarantine emerged in March.
So, it only seems appropriate that beer fans can now support the Guild and Illinois breweries by again seeking to-go beers. But, this time, it's a little more special.
Indeed, for the first time in the history of FoBAB, barrel-aged beer fans can purchase assorted six-packs of the exclusive FoBAB beers (available for purchase on a limited basis). The Illinois Guild notes that all 12 style categories will be reflected in the six-packs, which will be constructed and sold at random, allowing barrel-aged beer fans to create a one-of-a-kind FoBAB experience from the comfort (and safety) of home.
"While we wish we were able to celebrate FoBAB in person this year, we are very grateful to our participating breweries for helping us get their creations into the hands of the people who appreciate barrel-aged beer most," said Danielle D'Alessandro, executive director for the Illinois Craft Brewers Guild. "The FoBAB festival is a significant source of revenue for our nonprofit organization, and this fundraiser will provide a critical infusion of funds to support our work the remainder of this year."
The 2020 FoBAB Take-Home Package
The 2020 FoBAB take-home packages go for $60, with 100% of the proceeds going to the Illinois Craft Brewers Guild. The package includes:
What:
FoBAB six-packs
FoBAB-branded beer tote
2020 FoBAB commemorative tasting glass.
Where:
Six-packs will be available for pickup at Hailstorm Brewing on November 13-14.
When:
Presale tickets are available to ImBIBE members beginning October 20, and general admission sales open October 23.

Updated ImBIBE Membership Benefits
From a press release, the Illinois Guild stated: Recognizing that FoBAB presale and early entry is a cornerstone of ICBG's enthusiast program, ImBIBE, the Guild is announcing updated membership benefits for 2020. They include:
​Presale access to limited-edition FoBAB six-packs + FoBAB-branded tote
Commemorative FoBAB Belgian glass (no purchase limits)
2020 FoBAB tee shirt (ImBIBE member benefit only, not available for purchase)
FoBAB branded face mask
Notes:
To qualify for FoBAB six-pack presale, ImBIBE memberships must be active by Thursday, October 15 at 11:59 p.m.
Membership only covers one FoBAB presale event.
ImBIBE membership must be renewed to be eligible for FoBAB presale and early entry in 2021.
For more information or to join ImBIBE, please visit www.illinoisbeer.org/imbibe.
Additional member benefits to be announced in 2021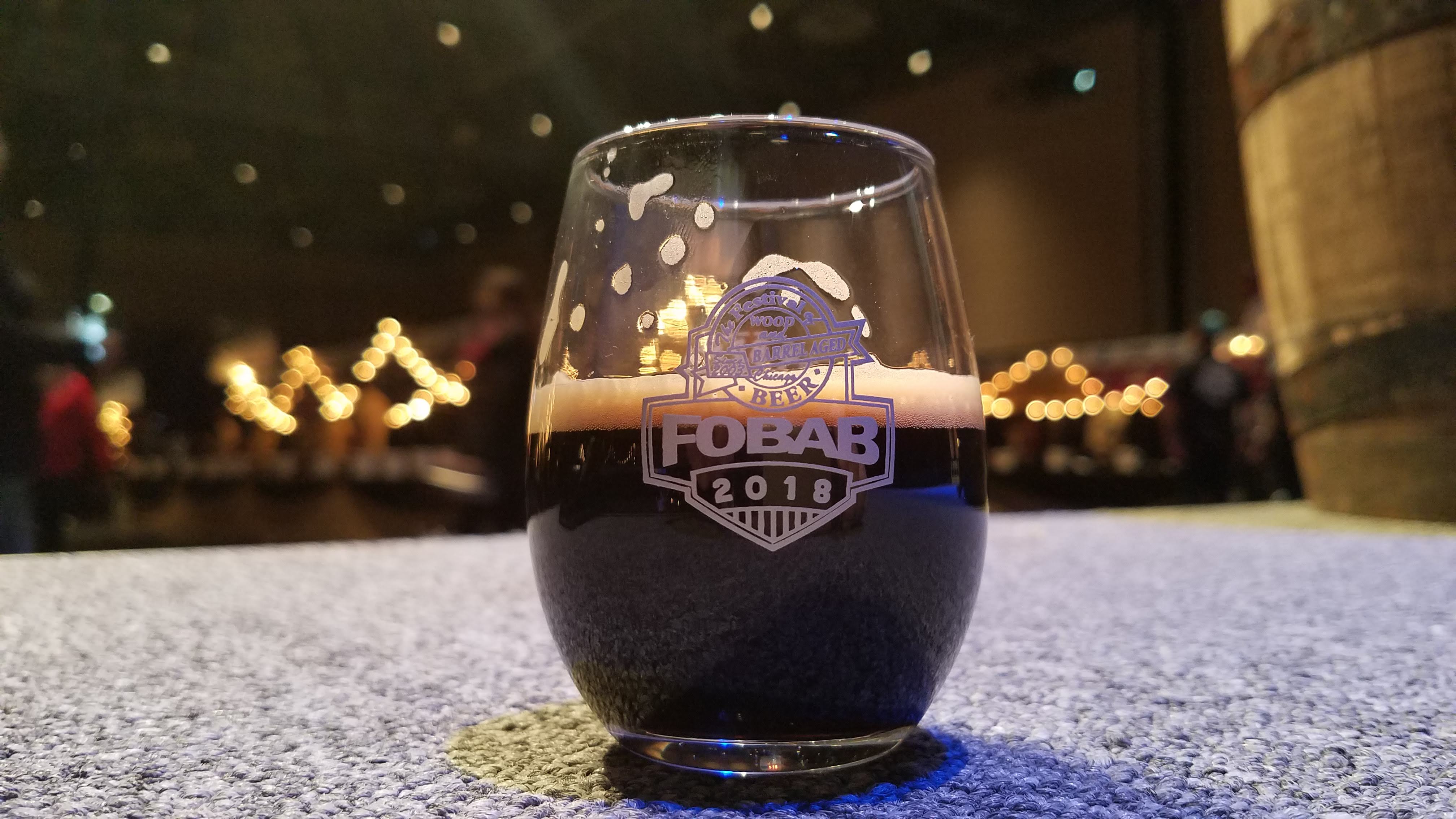 ---