#FestivalofWoodAndBarrelAgedBeers Archives – PorchDrinking.com
November 13, 2021 | Mathew Powers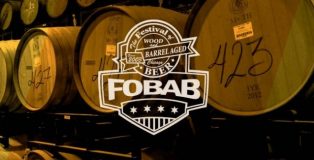 New venue. New normal. Same celebration of barrel-aged beers. After a pandemic-induced hiatus in 2020, the Festival of Wood and Barrel-Aged Beer (FoBAB) returned in 2021, although the masks and vaccination requirements offer a stark reminder that things aren't quite back to normal. And that's what made every sip of every strong barrel-aged beer, fruited sour or wild ale even more enjoyable. The awards ceremony returned, too (not streamed). We are happy to provide you a recap of the 2021 FoBAB Awards. Congrats to Charlotte's Resident Culture Brewing for winning Best in Show, and to Chicago's Revolution Brewing for winning the Runner Up award.
October 1, 2020 | Mathew Powers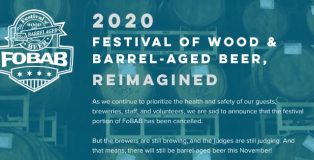 With the 2019-20 global pandemic still at-hand, The Illinois Craft Brewers Guild has announced details for a re-imagined 18th annual Festival of Wood & Barrel-Aged Beer (FoBAB). Brewers from all over the nation have submitted beers for judging, and this year people can purchase 6 packs to-go, with 100% of the funds going to the host of FoBAB, the Illinois Craft Brewers Guild. The money will ultimately support the broader Illinois craft-beer community.