No Comments
Everything You Need to Survive FoBAB This Year
Two hundred breweries from around the country will come to Chicago on Nov 8-9 and offer guests a wide variety of wall-to-wall, remarkable barrel-aged beers. However, with an abundance of wilds, sours and a host of bourbon, rum and wine barrel-aged brews, the Festival of Barrel Aged Beers (FoBAB) tests both one's liver and belly.
So, how do you survive? How can you avoid getting so inebriated you can't taste the beer…or walk? How do you avoid having your stomach curdle? For that matter, how do you enjoy FoBAB fully?
Don't worry; we have a plan.
1) Hydrate
Though hydration is always a good idea, it's profoundly important ahead of a beer festival, notably one marked by barrel-aged beers. Don't wait until the festival starts; arrive well hydrated. Water intake won't limit your inebriation, but it will help curb any potential hangover.
2) Eat Healthy Meals
We've all ordered 3 a.m. burritos or pizza after a night of over-consumption. But, it doesn't actually help you in the long run. Eating healthy the day of the event will slow the process of inebriation (so you can sample more!) and keep you from feeling horrible the next day.
3) Pace yourself
Get your money's worth. Don't slam so many beers the first hour that you can't possibly enjoy the rest of the fest (or the next day). Look around. Take pictures. Sip the beers. Go check out the swag for sale. You have four hours. Use them.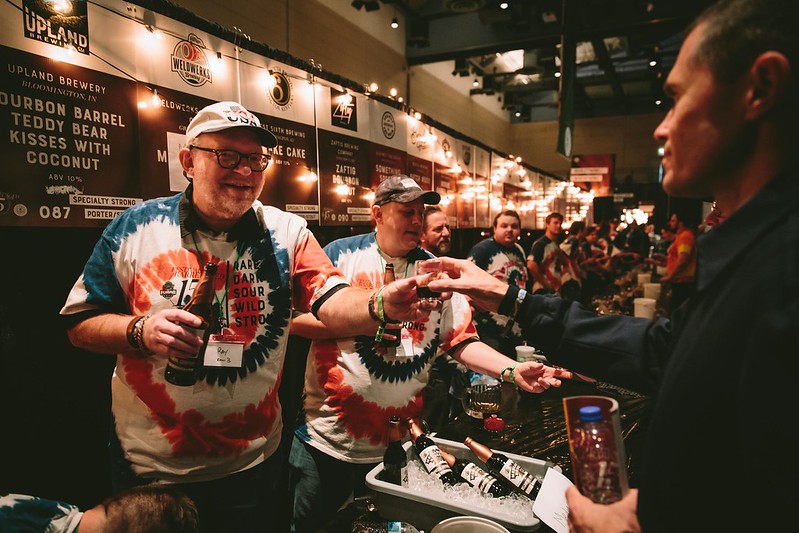 4) The Oasis
Okay, so maybe nothing says beer nerd like getting relief from FoBAB beers by drinking beer, but the Oasis Station—think pilsners, golden lagers and beers of that ilk—brings relief to the palate and helps you take a break from FoBAB brews. Plus, the beer served at the Oasis station in 2018 was terrific.
5) Ask for half pours
Don't be a hero. This isn't high school or college. It's okay to be smart. You don't have to pound full pours all night. Besides, if you really like it, you can ask for another.
6) Make a plan
You will surely try some beers just because they look appealing at the moment, but make sure you pick a few beers ahead of time that you KNOW you want to try, and then go do that. Don't leave FoBAB with regret. That plan will help you stay focused and keep you from just going down an entire row pounding samples.
7) Good shoes
This is a drinking fest, not a club. You walk, stand, walk, stand, and then walk some more…all while consuming alcohol. Be smart and wear comfortable shoes.
8) Use the coat check
Feeling hot and sweaty will only exasperate dehydration. The room gets pretty toasty, so don't lug your coat around. Plus, it's annoying to feel uncomfortable for four hours. Be smart. Don't melt. Dress for a beer fest.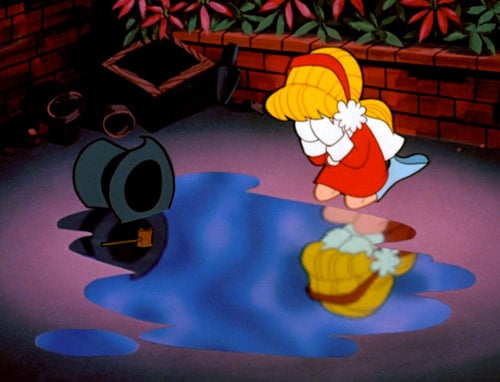 9) Bring Antacids
Oh those wild ales. Each year, more and more brewers are bringing wild ales, sours, etc, instead of beer aged in spirits barrels. Too many beers made with bugs can lead to stomach distress (especially when paired with other high-ABV brews). Bring a few antacids, just in case.
10) Take pics of the signs and/or take notes
FoBAB provides for some memorable beer experiences, and many of the beers served will be available at breweries after FoBAB (but not all). Write down your favorites so you can go find them again after the fest.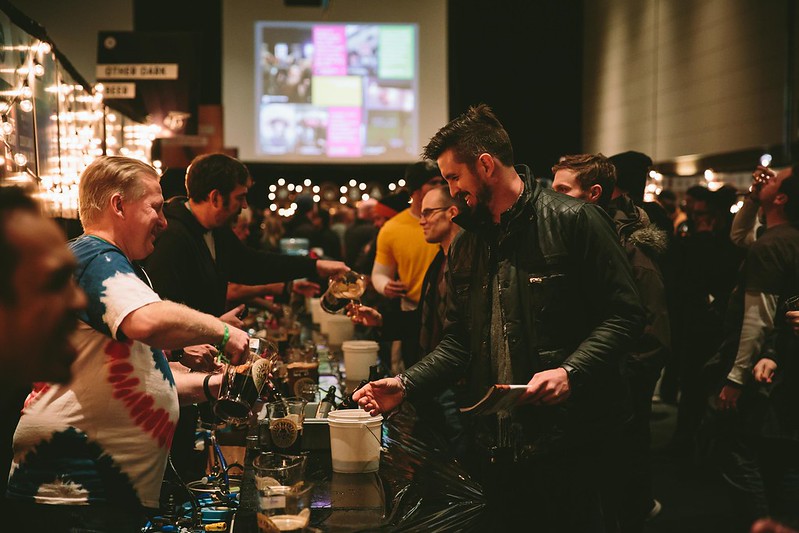 11) Don't wait to pee until your bladder is about to explode
The lines for the bathroom can get pretty long, and it grows as the night goes on. So, if you feel the urge: go, don't wait.
12) Charge your phone; bring a battery charger
You will likely be active on social media, or certainly taking pictures. The last thing you want to do at the end of the night is have a dead phone and no ability to find an Uber/Lyft/Taxi.
---