#FoBAB2019 Archives – PorchDrinking.com
October 30, 2019 | Mathew Powers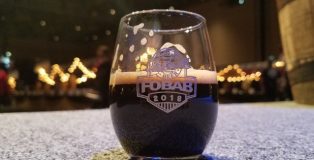 Two hundred breweries from around the country will come to Chicago on Nov 8-9 and offer guests a wide variety of wall-to-wall, remarkable barrel-aged beers. However, with an abundance of wilds, sours and a host of bourbon, rum and wine barrel-aged brews, the Festival of Barrel Aged Beers (FoBAB) tests both one's liver and belly.
So, how do you survive? How can you avoid getting so inebriated you can't taste the beer…or walk? How do you avoid having your stomach curdle? For that matter, how do you enjoy FoBAB fully?
Don't worry; we have a plan.
October 16, 2019 | Mathew Powers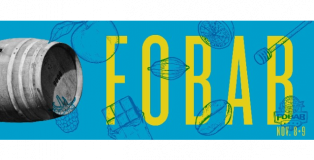 The 17th Annual Festival of Wood & Barrel-Aged Beer (FoBAB), the world's largest barrel-aged beer festival and competition, will occur in Chicago on Nov. 8-9 at the University of Illinois-Chicago. More than 200 craft breweries from across the United States will showcase innovative, rare and special barrel-aged brews, while also competing for top honors in The National Barrel-Aged Beer Competition.
"FoBAB continues to be a one-of-a-kind showcase of the creativity, innovation and passion that defines the craft beer industry," said Danielle D'Alessandro, executive director for the Illinois Craft Brewers Guild, host of FoBAB for 17 years. "We're thrilled to provide a venue for breweries across the nation to feature their barrel-aged beer to thousands of enthusiasts from all over the world."