No Comments
Resident & Moksa Brewing | Baby Sips Pastry Stout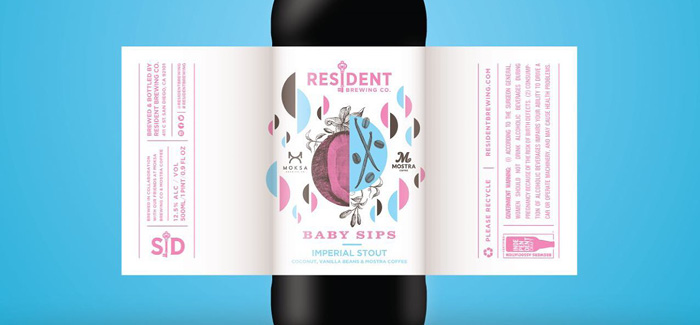 Baby Sips, a "pastry stout," is a new Imperial Stout from Resident Brewing, in collaboration with Moksa Brewing and Mostra Coffee. This is a very limited release of only about 350 bottles. There will also be a release party on Friday, November 1st where the collaboration will be on tap for patrons to try out!
Baby Sips was brewed with toasted coconut, raw coconut, and Ugandan and Madagascar vanilla beans. Mostra Coffee worked to create a special coffee blend just for this beer. It s a heavy hitter at 12.5% ABV which is why The guys at Resident recommend you take "Baby Sips."
In talking with Derek from Moksa Brewing he said, "I asked Robert what style he wanted to make and he responded with a pastry stout. We went back [and] forth on what treatment we wanted to give it and decided that the beer should focus around a big coconut addition which is arguably the best ingredient to add to this style. To build more complexity we wanted to include a hefty dose of real vanilla beans and a custom roast from Mostra Coffee who are Roast Magazine's International Micro Roaster of the Year.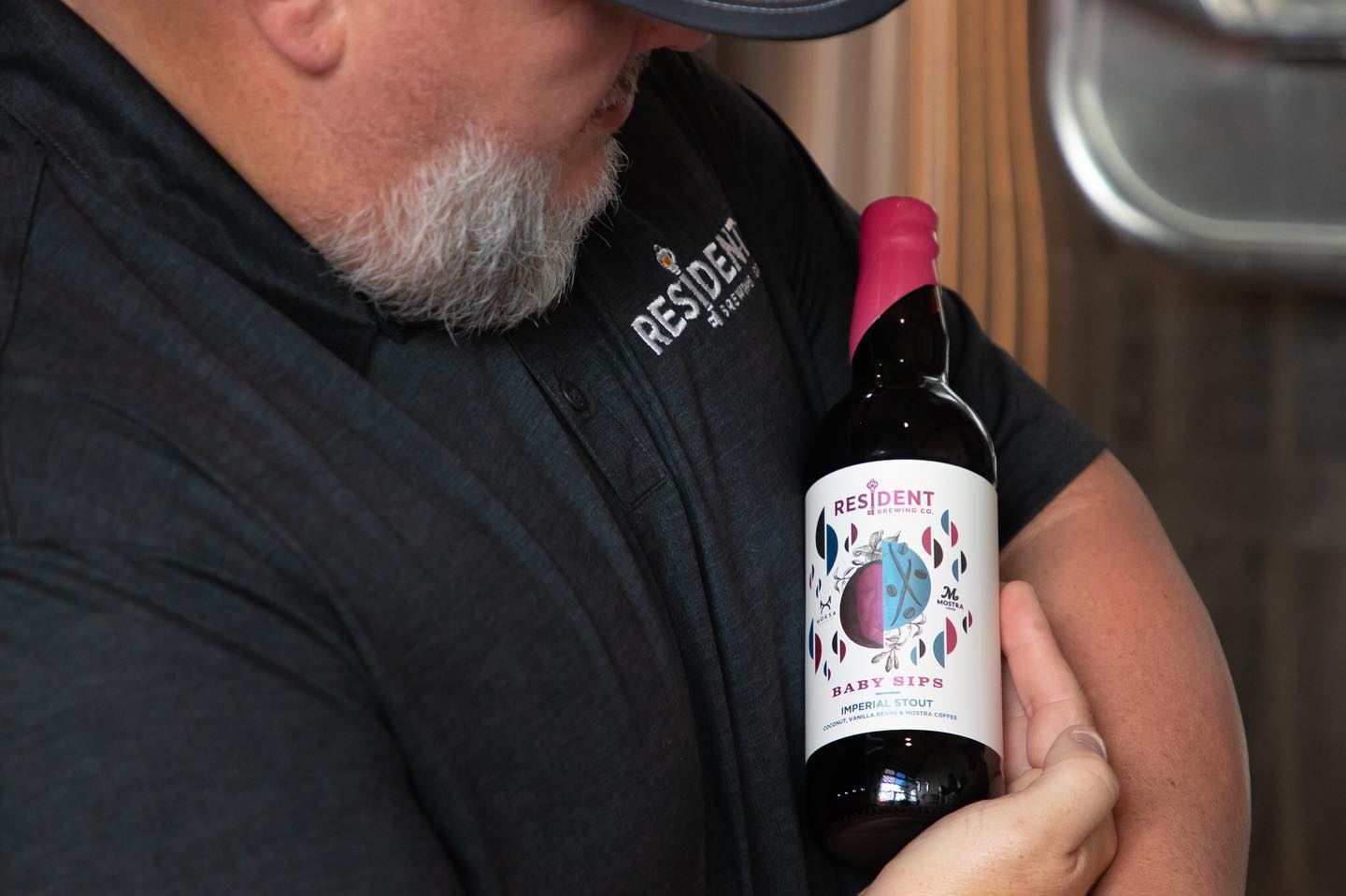 "The main goal with brewing these beers is to challenge yourself as a brewer. This style is so out of the ordinary that you have to rely on your training and experience to produce a quality product. One of the biggest challenges is getting the desired flavor profile from using real ingredients versus extracts. Time, temperature, and dosing rates are the main factors with extraction. You can take the easier route and get close to these flavors from using extracts but it's more rewarding using real products."
After being able to try it, I can verify that the time, effort and lack of extracts truly comes out in rich, velvety layers of chocolate, coffee and the perfect amount of coconut. As someone who is wary of supposed "Pastry Stouts," I was nervous to try it. However, the balance is well-placed where nothing is overpowering; and flavors fill  your senses without a cloying sweetness.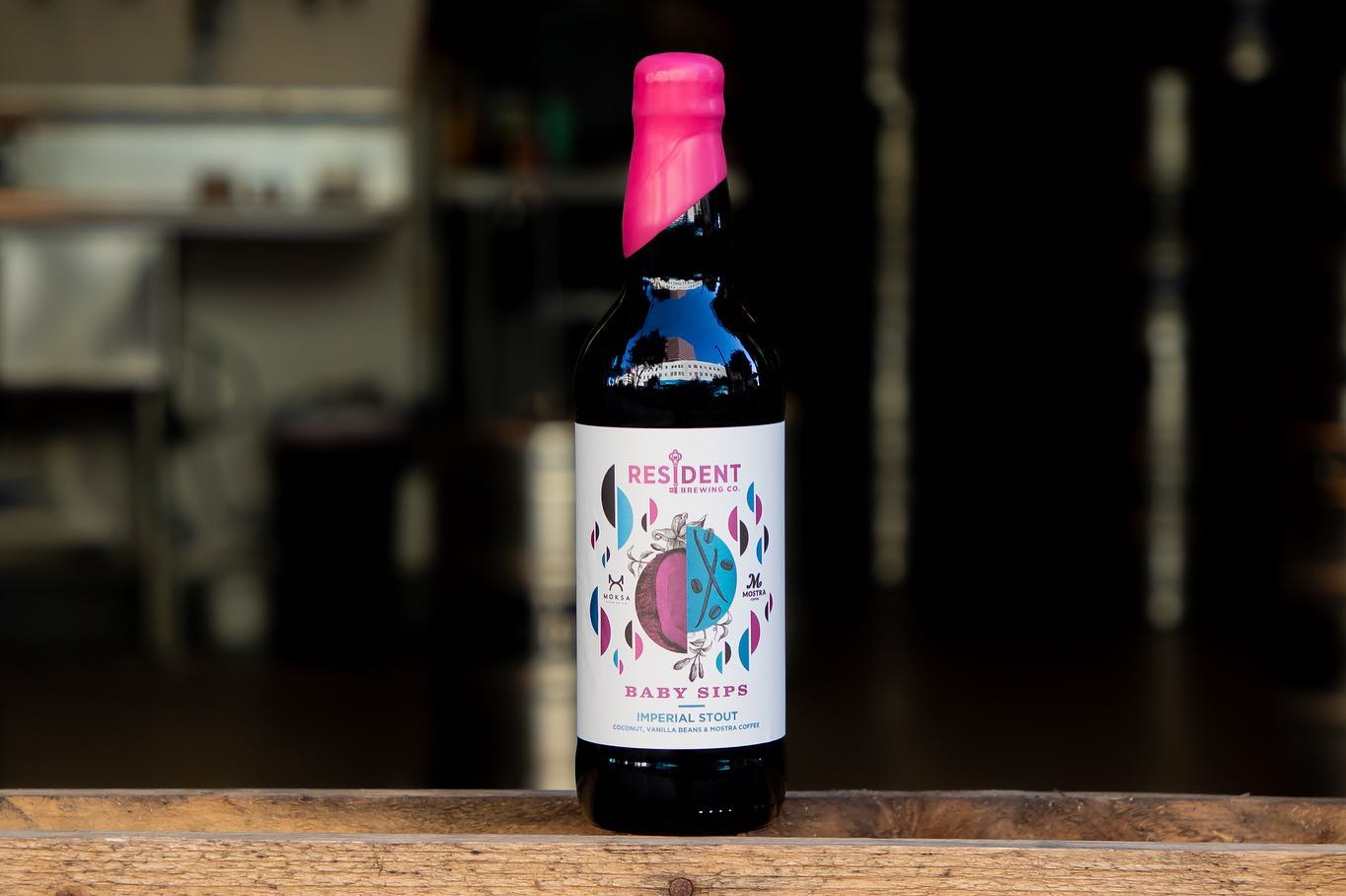 Photo Credit: Featured image is property of Resident Brewing Company.
---