No Comments
Cruz Blanca's Luchador Series Continues to Fly Under the Radar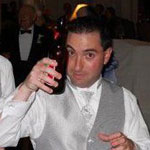 Chicago's barrel-aged beer selection is second to none when it comes to quality and quantity. While it's easy to get lost in the releases of Bourbon County or Deep Wood, there are many smaller barrel-aged releases that deserve the attention of the craft beer market. For the second year in a row, Cruz Blanca's Luchador Series brings big flavors and unique adjuncts to a set of beers that are standouts in a crowded market.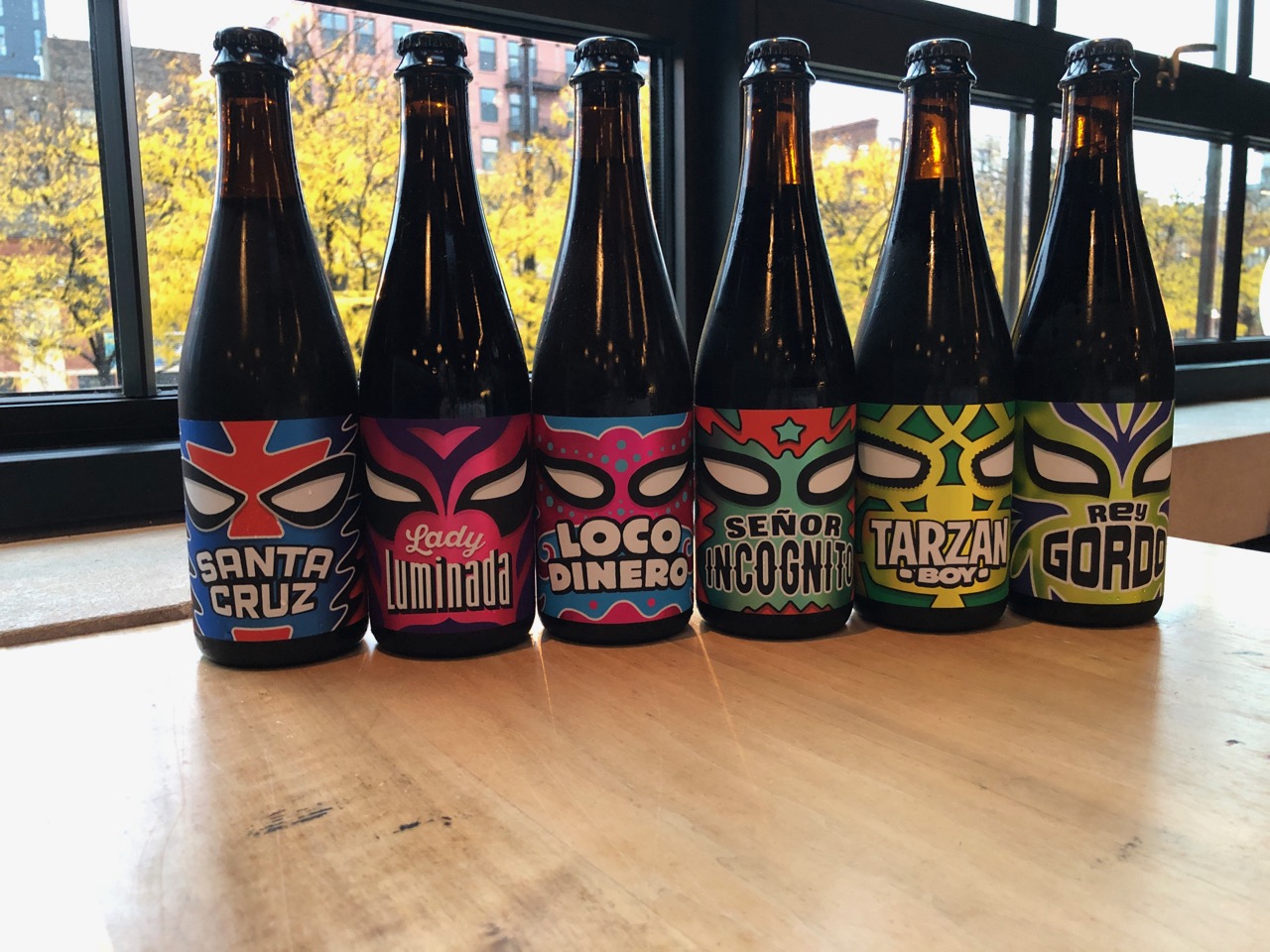 After a successful launch of five beers in 2018, the 2019 lineup features six beers with some familiar names and a couple of new additions to the group. Four of the beers retain the same name as their 2018 counterpart but are more "dialed in" according to Head Brewer Jacob Sembrano. The Luchador series will be released on Saturday at the brewpub with all the beers available in bottles to-go and on-draft.
Like last year, the lineup includes a variety of stouts and blond ales aged in whiskey and rum barrels that deliver a unique take on barrel-aged beers. While there won't be a line for the release come Saturday, the quality of the beers being released warrant attention from craft beer drinkers.
Here's a rundown of the six beers in this year's Luchador series.
Santa Cruz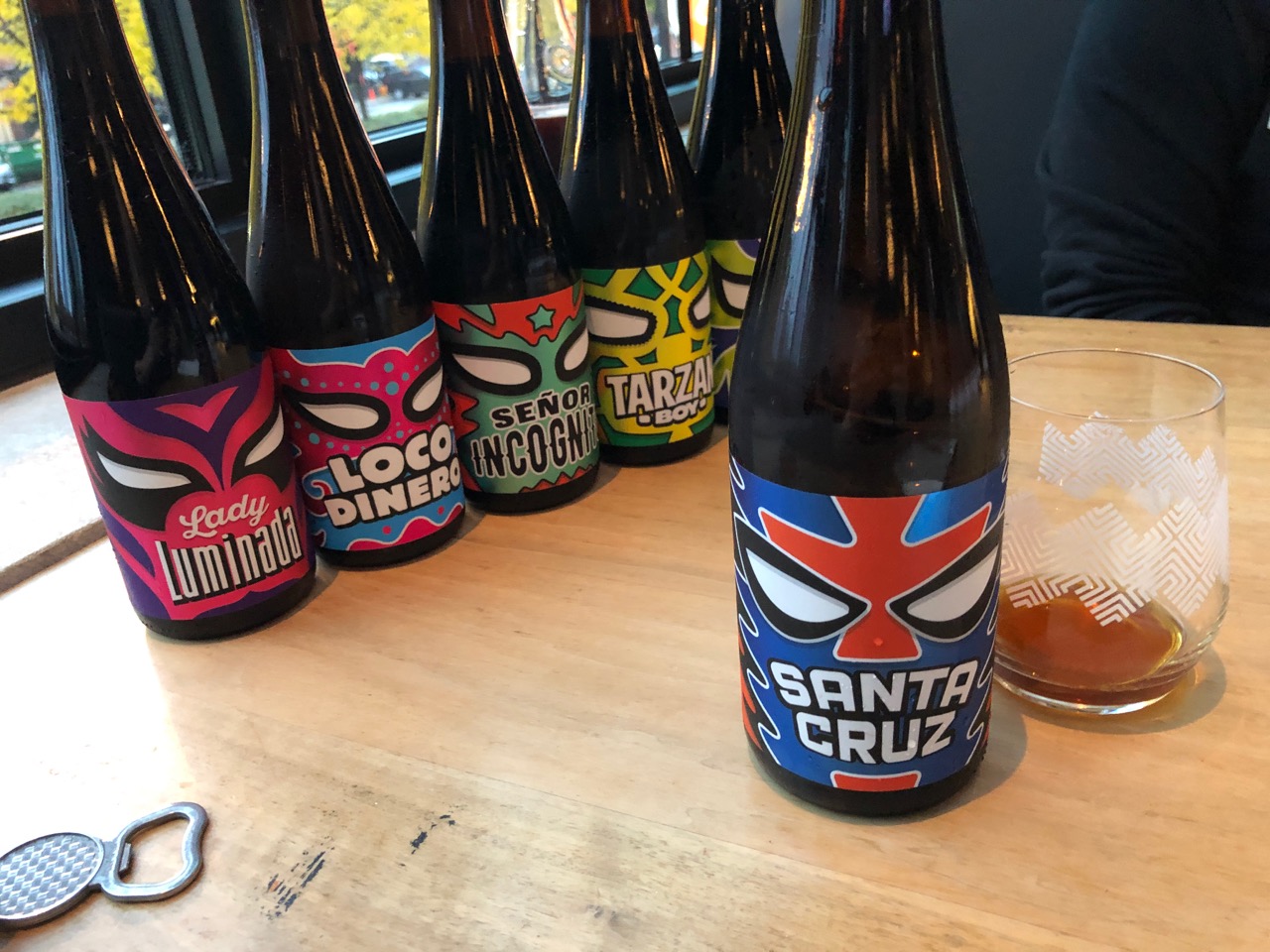 Every lineup has to have a beer that doesn't quite fit the big stout mold. Whether that's a barleywine, which Cruz did two years ago, a wheat wine, featured in last year's Luchador release, or for this year, an Oatwine, there has to be one beer that stands out.
With 60% malted and flaked oats, the beer has a lot of similarities to a barleywine with notable toffee and caramel notes. But doesn't feature that same level of sweetness as your typical barleywine.
Aged in red wine and rye whiskey barrels before being blended together, the beer has tasting notes of oats, rye, and grapes that combine together for a really nice flavor. The dryness from the red wine barrels help balance this beer and provides depth to the flavor profile.  At 12% ABV, it's the lowest percentage for any beer in the lineup.
Lady Luminada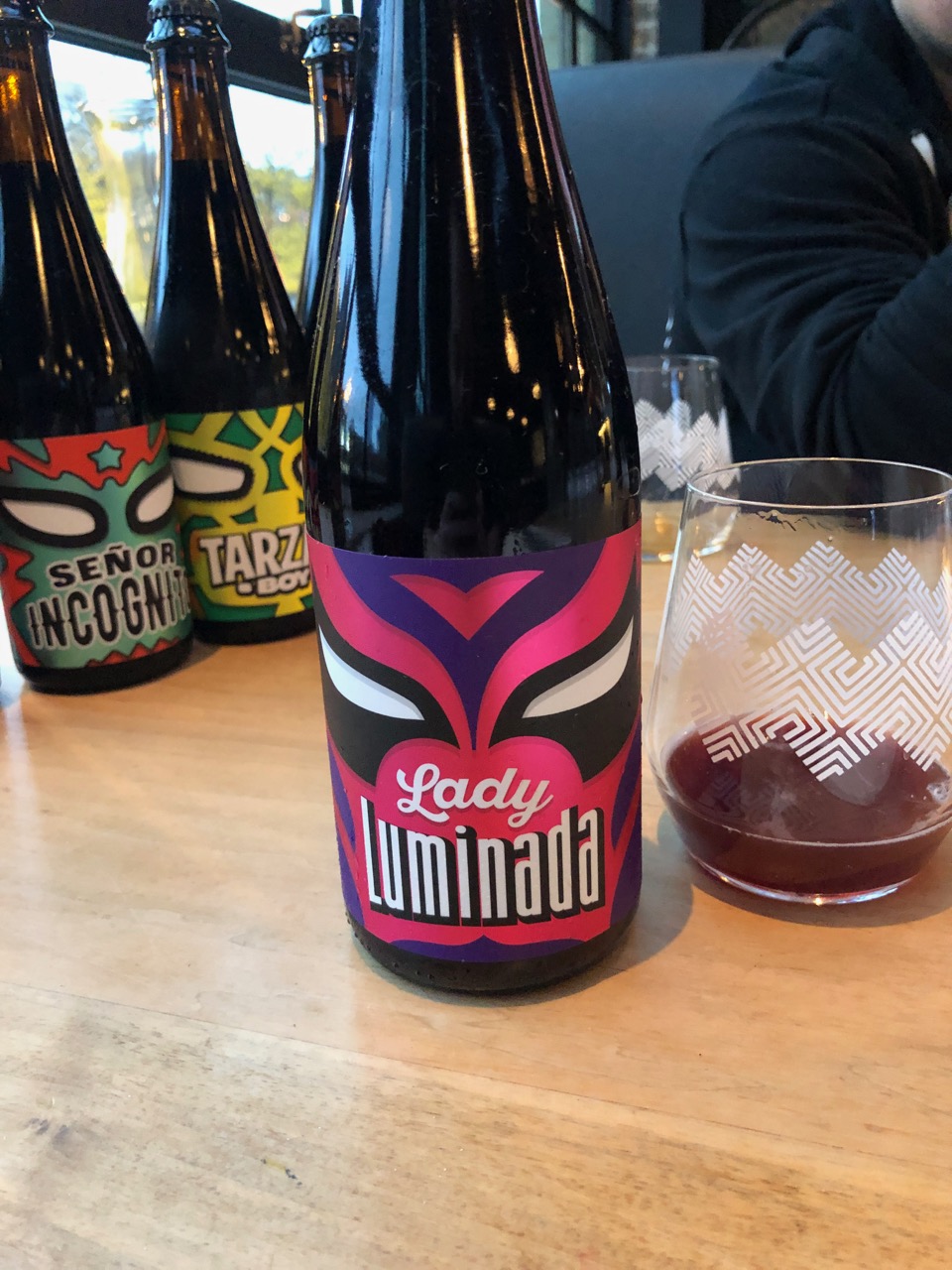 Last year's version of Lady Luminada featured chocolate, elderberry, and blueberry. The blonde ale aged in whiskey and run barrels was good in 2018, but this year Cruz Blanca chose berries that pair better with chocolate and the result is a fantastic chocolate-covered berry beer with barrel notes that is simply delicious. 
The 2019 version of Lady Luminada features cherry, blackberry, and strawberry which are berries that you might associate more with chocolate. On the nose, you get strong notes of chocolate indicating you might be bracing yourself for a chocolate bomb, but that's far from the case.
As for the actual tasting notes, the flavors much more balanced with the berries and chocolate playing off each other nicely creating an incredibly decadent but somehow light beer that's very enjoyable to drink. At 12.7% ABV be careful with this one – it's delicious but dangerous.
Easily one of my favorite of the six beers being released this year, Lady Luminada doesn't let the rum barrel overtake the flavor profile and lets the berries and chocolate be the star.
Loco Dinero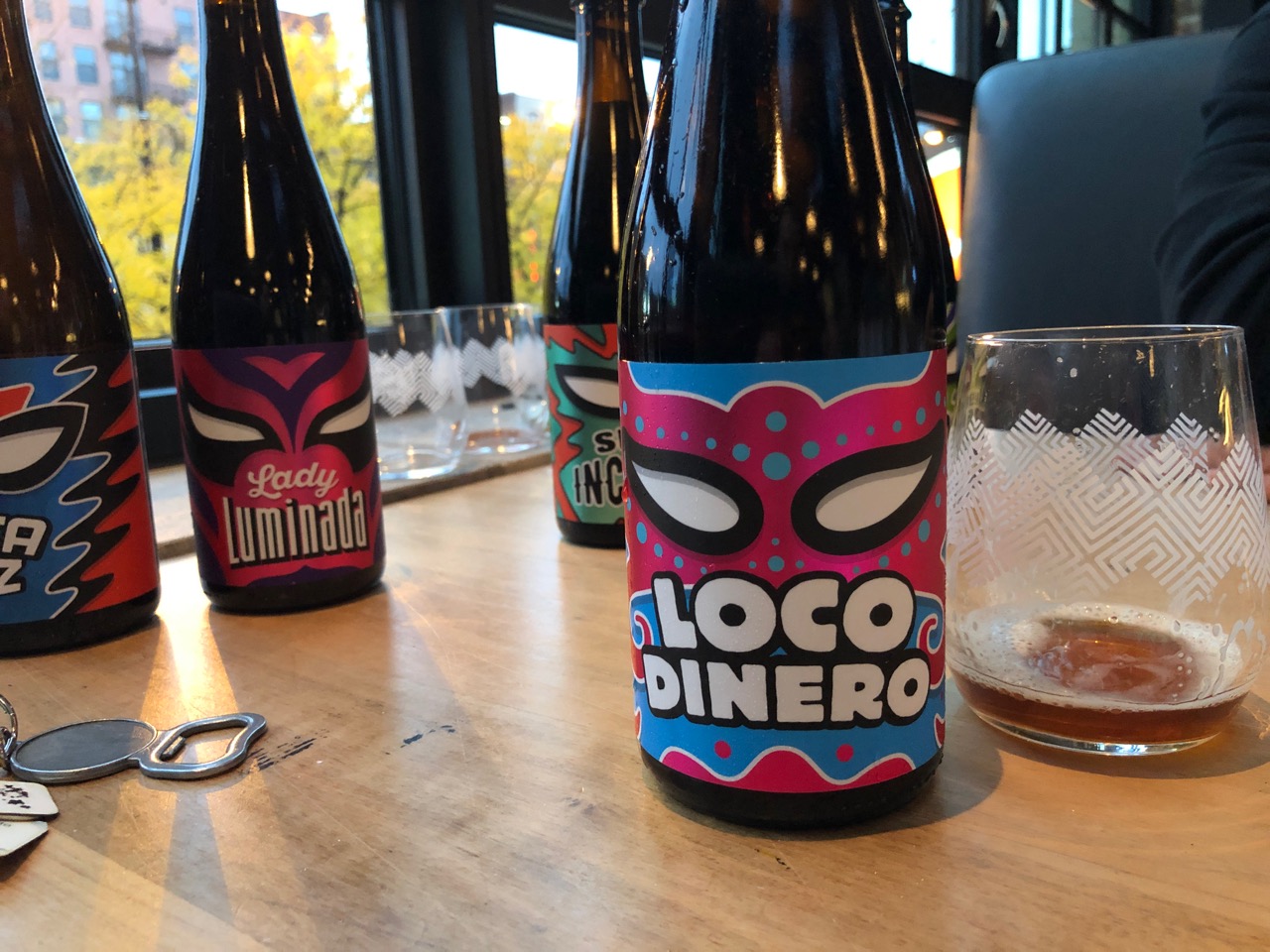 Not much has changed with Loco Dinero from 2018 to 2019, a blonde ale aged in rye whiskey and rum barrels. The brewery used the same Italian espresso from Sparrow Coffee in this year's beer that creates strong coffee aromatics.
The beer melds the flavor profiles well as that robust coffee aroma lays way to a more cold brew style of coffee that features a higher level of creaminess and not so much classic coffee bitterness.
I would have liked a tad more coffee flavor on the actual taste, but those that like creamy cold brew will absolutely love Loco Dinero this year. Surprisingly the beer features the highest ABV of the series at 13% but you would never know that from the balanced blend of barrel and adjuncts.
Rey Gordo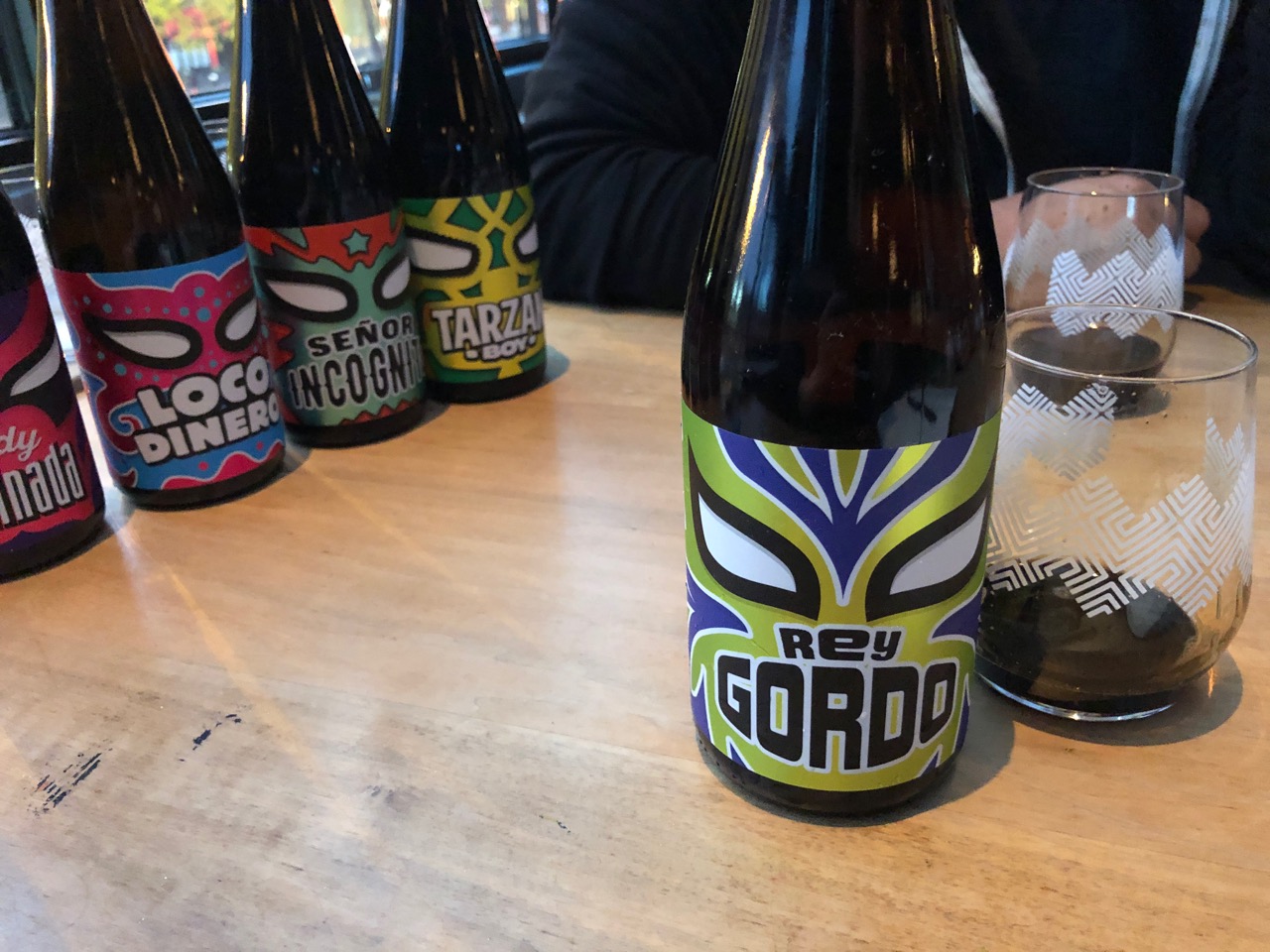 Every series of barrel-aged beers need an original – a true north of what the series revolves around. Rey Gordo is that classic barrel-aged stout that doesn't throw any fancy adjuncts in the mix and just highlights the base beer and barrel.
Cruz Blanca takes their base stout that's also used in Tarzan Boy and Senior Incognito and puts it into Basil Hayden barrels for 11 months. The result is a spicier tasting beer that might seem overly hot, but actually is balanced quite nicely.
Basil Hayden's bourbon features strong black pepper and citrus notes and those flavors pull through into Rey Gordo. Strong pepper up front with citrus in the background are present in this beer as they combine well with the chocolate notes of the base beer.
There aren't any adjuncts in this beer. It's a barrel-aged stout to the truest form and those that want the barrel to be the star will like this beer while those that want adjuncts will probably be a fan of the next two beers.
Tarzan Boy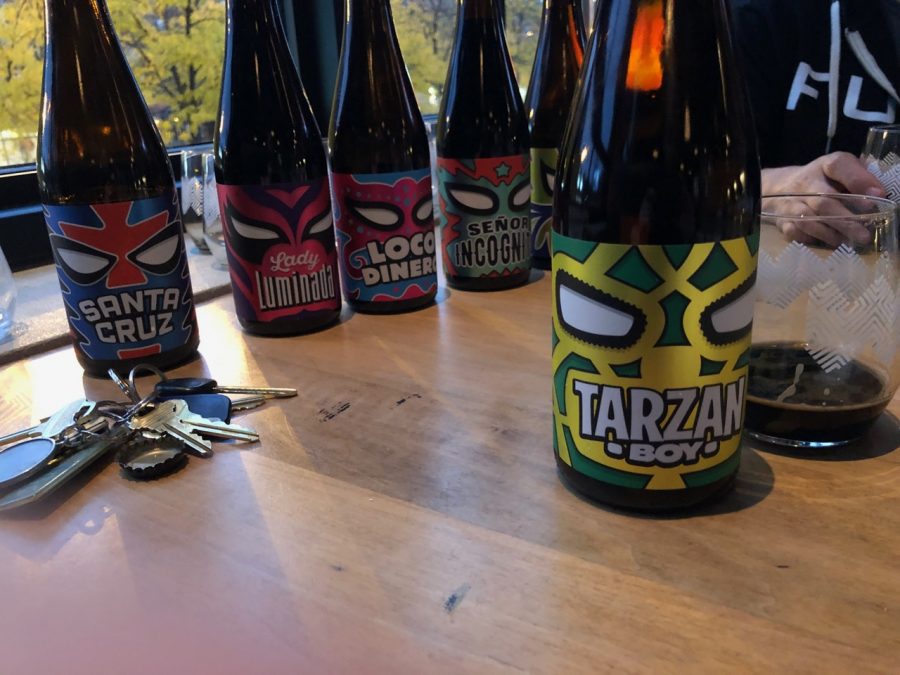 New to the lineup this year, Tarzan Boy features over 200 pounds of hand-peeled bananas, vanilla, and coffee, aged in rum barrels. The nose features strong banana and vanilla flavors but on the actual taste, it's much lighter. Both banana and vanilla can be overpowering flavors but Cruz Blanca has found a great balance of those ingredients in Tarzan Boy.
You'll get banana throughout the sip with underlying notes of vanilla and coffee playing second fiddle. Rum barrels are so hard to use as they can easily take over a beer with their tropical notes like Malibu rum – that isn't the case here.
While coffee is listed as an adjunct in Tarzan Boy, you won't get much of that as it's really the banana and vanilla that shine in what was a top-three beer in the Luchador lineup.
Señor Incognito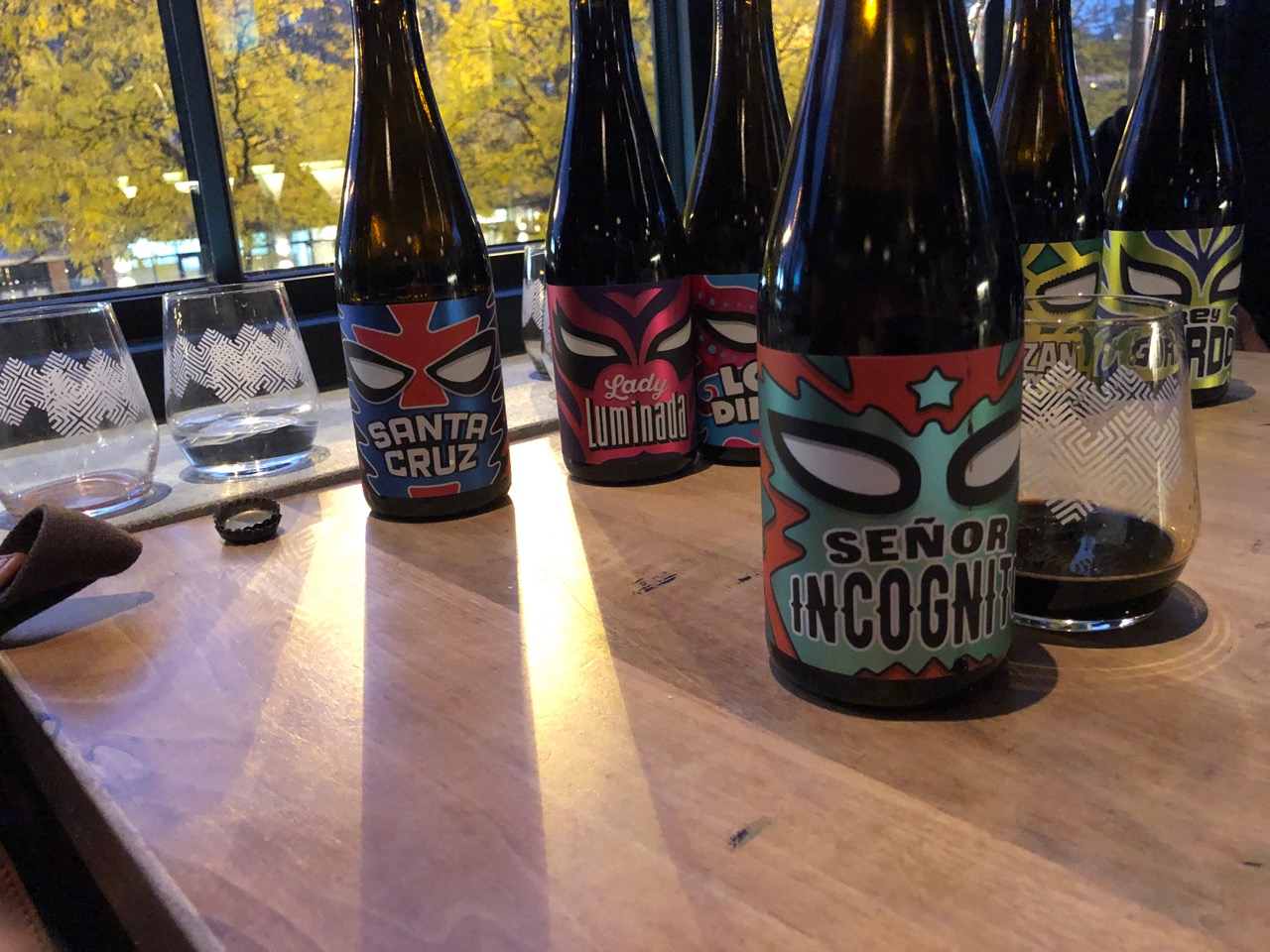 In what is potentially the most intricate and complex beer of the lineup, Cruz Blanca absolutely shines with a stout aged in rye barrels with coconut, pecans, and cinnamon.
The coconut and pecans are roasted on-site at the brewery and they shine through with the flavor. Cinnamon ties the whole beer together at the end but the melody of flavors is easily distinguishable ingredient-by-ingredient with each sip. 
There's subtle heat from the rye barrel which helps cut through the sweetness of the coconut and cinnamon which helps keep the beer balanced. The flavor profile combined with the barrel presence in this beer made it my favorite of the entire lineup.
At 12.5% it's middle of the road for the Luchador Series but still incredibly smooth and drinkable.
Final Thoughts
Once again the Luchador series proves to be a series that has a nice balance of featuring the barrel and adjuncts across the lineup. Each 500ml bottle will retail between $15 and $17.
Maybe it's because of the Rick Bayless umbrella or the fact that Cruz Blanca is in the West Loop, that keeps the Luchador series on the back burner, but you shouldn't sleep on this year's release. Sembrano comes from Goose Island where he learned a lot about barrel-aging and with fellow brewer Todd White, the two have once again produced a stellar line-up of barrel-aged beers. 
Here are my rankings of the six beers in the Luchador series. The top three could almost go in any order as all had really great adjuncts that didn't overpower the beer and paired really well with the barrels they were in.
Señor Incognito

Tarzan Boy

Lady Luminada

Rey Gordo

Loco Dinero

Santa Cruz
---