Pastry Stout Archives – PorchDrinking.com
December 15, 2020 | Dan Renfro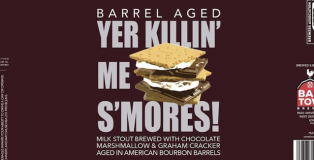 The 2020 version of West Des Moines, IA-based Barn Town Brewing's Yer Killin' Me S'mores! offers a nostalgic and supportive approach to Stout Season.
This Milk Stout debuted last year as a nod to "The Sandlot." Founder Pete Faber and his team knew they wanted to create a s'mores stout and they eventually decided to reference an iconic scene from their childhood. Like all beers at Barn Town, the concept, branding and execution balance eccentricity and thoughtfulness in a purposeful way.
Read More
October 31, 2019 | Jadon Flores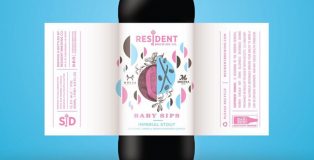 Baby Sips, a "pastry stout," is a new Imperial Stout from Resident Brewing, in collaboration with Moksa Brewing and Mostra Coffee. This is a very limited release of only about 350 bottles. There will also be a release party on Friday, November 1st where the collaboration will be on tap for patrons to try out!