No Comments
Barn Town Brewing | Barrel-Aged Yer Killin' Me S'mores!
The 2020 version of West Des Moines, IA-based Barn Town Brewing's Yer Killin' Me S'mores! offers a nostalgic and supportive approach to Stout Season.
This Milk Stout debuted last year as a nod to "The Sandlot." Founder Pete Faber and his team knew they wanted to create a s'mores stout and they eventually decided to reference an iconic scene from their childhood. Like all beers at Barn Town, the concept, branding and execution balance eccentricity and thoughtfulness in a purposeful way.

"It is random, but it also isn't," Faber said with a smile. "I'm an 80s and 90s kid so this is definitely a nod to that."
"The Sandlot"-themed beer first appeared last year as a classic Pastry Stout. This year, Barn Town decided to raise the ABV from 7.6% to 9.6% in the canned version. Additionally, they created this 12% gem by aging it in Heaven Hill Bourbon Barrels for one year.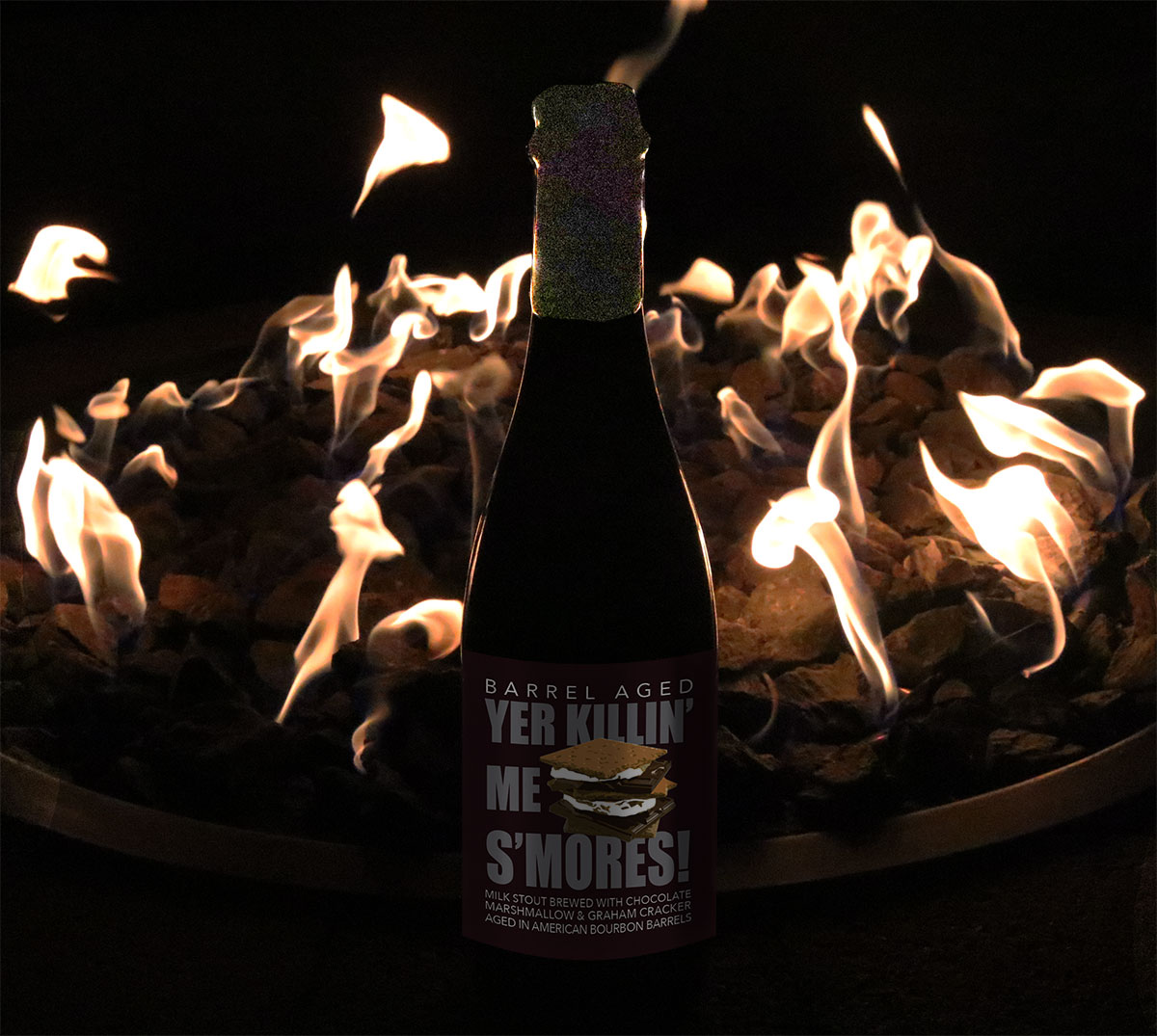 "We upped the ABV because we wanted to make the beer heavier to highlight what we think makes a Pastry Stout great," Faber said. "The barrel-aged version turned out even better."
Though increasing in ABV, this beer maintains what makes it great. The marshmallow aroma is immediately evident and the roasty chocolate flavor shines before a sweet graham cracker finish. Through barrel aging, the beer develops a Bourbon-based sweetness that expertly complements each of those components and contributes to the silky mouthfeel.
Barn Town opted to release the beer in a slightly unique fashion. In addition to being available on draft in the West Des Moines taproom, this bottle joined five other beers for Barn Town's barrel-aged release set. A portion of each set sold is going directly to the staff members.
As a beer referencing friendship and camaraderie, Yer Killin' Me S'Mores! will–fittingly–support the Barn Town team more than its previous iterations. Like most breweries, the pandemic has created difficulties for Barn Town. Fortunately, Faber has been able to keep everyone on his staff; this is another step in supporting the team through these difficult times.
---