One Comment
Six Haunted Breweries to Check Out This Halloween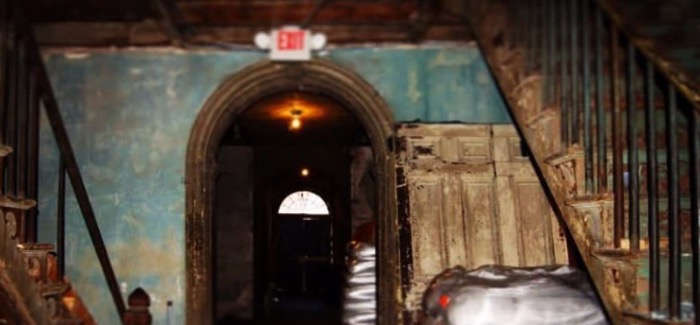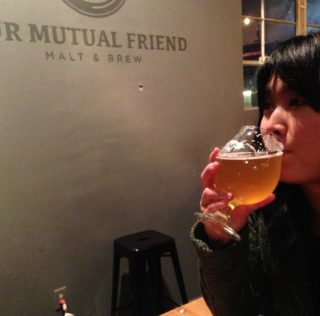 With Halloween fast approaching, there's nothing better than sharing some good old-fashioned ghost stories with a beer in-hand. From pesky ghosts that interfere with a beertender's duties, to restroom peeping toms, we've rounded up some of our favorite haunted brewery establishments and bars.  Trust us, you'll need some liquid courage to enter through these doors.
Moon River Brewing Company
View this post on Instagram
Moon River Brewing Company is often a stop during many of Savannah's ghost tours and it's no wonder; housed in a building that was built in the 1800s, this former hotel has hosted famous guests like James Audubon and General Sherman. The building also served as a hospital during yellow fever outbreaks. It's colorful past, as well as the number of burial grounds in the city of Savannah, makes Moon River Brewery haunted with a capital H.
According to Ghost City Tours, staff and patrons at Moon River Brewing have seen a lot of paranormal activity over the last 10 years. So much so, that Ghost Hunters and Ghost Adventures has paid a visit.
The most famous specter is a ghost named Toby who haunts the brewery's basement. On tours of the site, people have experienced feeling inexplicably cold and some have even heard voices. On the upper level, a lady in white has been known to push people down the stairs and the fourth floor exudes dark energy thought to stem from its history as a hospital. Learn more about the hauntings at Moon River Brewing here.
Old Town Pizza & Brewing
View this post on Instagram
The Portland brewery and pizzeria was built above the city's infamous Shanghai tunnels that were used to house kidnapped sailors during the early 1900s. While this history no doubt could bring a few ghostly visitors in for a slice, the most prevalent guest is none other than Nina (pronounced "Nigh-Na"). According to the brewery's website, Nina has been around since 1880. Old Town currently sits in the former lobby of the Merchant Hotel, a prominent spot that was known for catering to Portland's elite and where ladies of the night frequent. Nina, a "working woman" was thrown down an elevator shaft and it is said that she never left.
According to Adam Milne, owner of Old Town Pizza & Brewing, Nina's presence is a regular occurrence. 10 years ago a skeptical (of ghosts) general manager saw a woman in a black dress head to the basement. He followed the woman down the stairs to let her know they weren't open and instead found the room empty. Old Town's beer and wine distributor has reported seeing Nina as well.
Other strange occurrences include a woman who reached out to Old Town Pizza after reading about Nina on their website claiming that Nina haunted her room when she was a little girl staying at the hotel.
While Milne, has yet to come across Nina personally, he does recall a picture frame moving while he was doing paperwork in the lobby (and has video evidence to prove it). Another possible Nina sighting came when a customer shared the below photo that captures a ghostly howling face.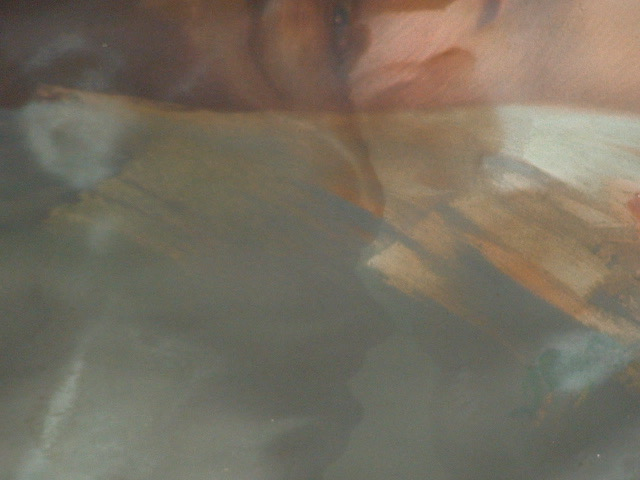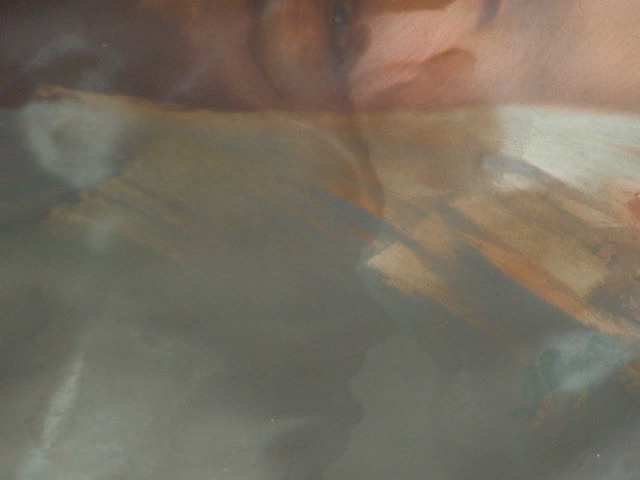 If you want to have a chance to meet Nina, explore the history of the Shanghai tunnels and grab a tasty slice and brew, you can book a Haunted Brewery Crawl.
The Jailhouse Craft Beer Bar
View this post on Instagram
"We've all felt intense chills and that prickly feeling on the neck and spine," says Sarah Stewart, co-owner at the Jailhouse.

In the 1880s, the town of Buena Vista converted the stables on East Main Street into a temporary jail. This space would later become The Jailhouse Craft Beer Bar in Buena Vista, Colorado where staff and patrons have been known to experience hauntings late in the night. Strange oddities include bartenders experiencing ghostly visions, bar stools pulled out, security cameras catching a hat jumping off a hanger and a guest with service dogs noticing ghost-like vibes at a certain area of the bar and most recently a black cat hanging out near the bar. Fortunately, the hauntings have been harmless—most likely local entities hanging out at their favorite watering hole or waiting for their arraignment.
Wolfden Brewing Company
View this post on Instagram
Touted as the most haunted brewery in Illinois, Wolfden Brewing Company resides in a building built in 1851. While weird incidents happen on a weekly basis—batteries draining quickly, magnets flying off the wall, shadowy figures, coughing and footsteps—the most notable occurrences happened while Wolfden Brewing was under construction.
Co-owner Katie found a soldier's marble on the property and after taking the marble off the property, she experienced a series of frightening events. At a home improvement store, paint cans fell from 25 feet above and landed right behind her. She also randomly cut herself while shopping for fire extinguishers. While driving on the highway, a construction barrel flew out on the road in front of her car. Lastly, she tripped over a wire and cut her Achilles tendon on the construction site. All incidents ended once she returned the marble.
While not much about the building's history has been recorded, Wolfden Owner and Head Brewer Krystov and Katie were able to decipher from existing documents that a woman died on the property after falling into a well. Another spirit, Jack, is believed to have been a soldier from the Civil War (or perhaps during the Blackhawk War).
"We did our first investigation before we opened to the public (last July) and were able to capture Jack telling us his name is Jack," says Krystov. "We also asked the spirits to move something and shortly after, two 50lb grain bags were pushed off the stack of grain bags and onto the floor. "
According to Krystov, multiple mediums and ghost investigation crews have come through and confirmed that spirits haunt the building and that the upstairs room is a portal.
"Although many of the incidents are creepy, we feel that the spirits here are not evil," says Krystov. "they aren't particularly nice, but probably because they don't want us here. None of the staff is scared, they have just gotten used to it."
Spice Trade Brewing (inside Yak & Yeti Bar and Restaurant)
View this post on Instagram
This Victorian house built in 1864 houses both the Yak & Yeti, one of Denver's best Nepalese restaurants, and Spice Trade Brewing. With delicious aromas and spices that fill the air and unique craft beer, it's no wonder that ghostly visitors don't want to leave. The restaurant and brewery are said to be haunted by former owner Cora who died falling down the stairs in the 1940s. Jeff Tyler, head brewer at Spice Trade, notes that repairmen have complained about strange things happening in the basement and according to this Fox 31 news report, Yak and Yeti employees witnessed so many strange occurrences that the Rocky Mountain Paranormal Research Society was brought in to investigate. While they were not able to clarify that the strange occurrences were indeed spirits, cameras did catch a mysteriously moving chair.
Wynkoop Brewery
View this post on Instagram
Wynkoop Brewery is nestled in a 125-year-old building in downtown. It is said that harmless ghosts frequent the basement and are most likely to be observed in the restrooms there. Many men have claimed to feel a brush behind the back of their legs as they use the urinals. Ghosts make their way upstairs too where staff have seen shadows darting across the room. Check out this video to see for yourself!
Feature image courtesy of Moon River Brewing's Facebook page.
---