No Comments
Brewery Showcase | Rhinegeist Brewery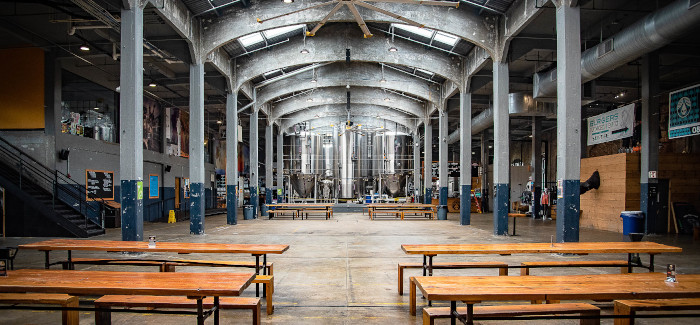 Cincinnati's Rhinegeist Brewery was founded in 2013 as a step toward reclaiming the area's German brewing heritage. Rhinegeist's expansive 250,000 square foot brewery and taproom is housed in the former Christian Moerlein turn of the century packaging hall and over the years has grown into multiple floors throughout the building.
The brewery was dubbed Rhinegeist as "a ghostly nod to the area's German heritage and a signifier that brewing life was making a comeback in Cincinnati," according to the Our Story section of Rhinegeist's website. The name is a reference to the Over-the-Rhine neighborhood the brewery calls home, and the German word for ghost (geist).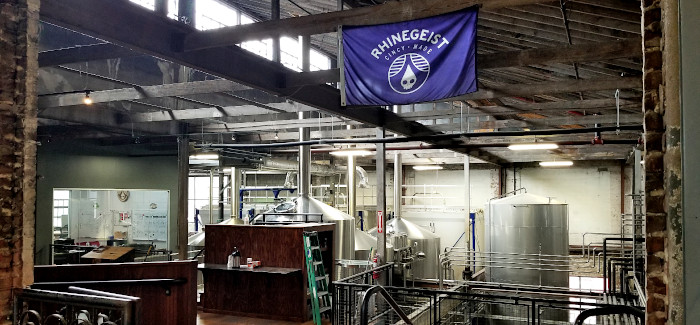 Rhinegeist's initial beers were brewed from recipes created by avid homebrewer and chemist Jim Matt, who now heads the lab as chief science officer, and currently, Cole Hackbarth runs the brewing operation. Matt already had a history in the brewing industry, having set up the lab and quality control program at Indianapolis' Sun King Brewery before moving to Cincinnati to help open Christian Moerlein's brewhouse in downtown Cincinnati. His homebrewing passion had always been for hop-forward styles, and he was looking for an opportunity to scale those brews up.
During initial talks with Rhinegeist founders Bob Bonder and Bryant Goulding, Matt brought along several of his homebrews. The two that stood out the most were a British Mild and an IPA, which would go on to become the popular Rhinegeist brews Uncle and Truth. Matt's clean, complex and highly drinkable homebrews convinced Bonder and Goulding that he should come on board to brew Rhinegeist's first pilot batches.
Over time, Rhinegeist would add to its lineup a Lager (Cheetah), a Witbier (Whiffle), a Rosé Ale (Bubbles), a couple of ciders, more IPAs, and various special releases and seasonals.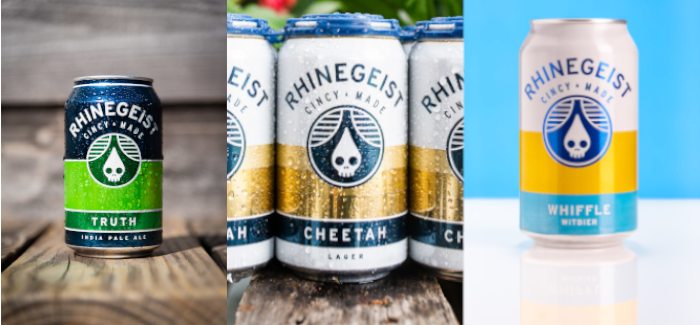 Being Oktoberfest season, we would be remiss to not mention Franz. Franz is an Oktoberfest-style Festbier, but it doesn't follow the standard blueprint of Oktoberfest beers (which is a bit muddled anyway, as we discuss here and Rhinegeist Director of Education Chris Shields talks about in this video).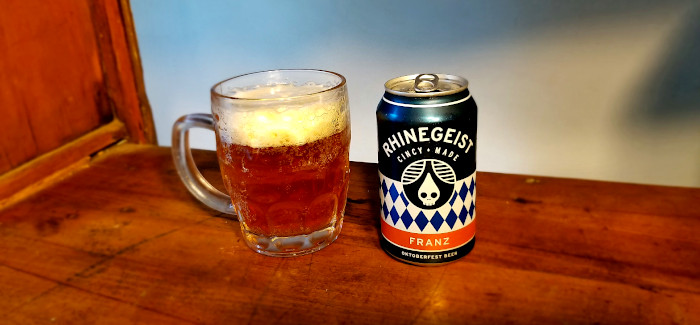 One thing that all Oktoberfest beers have in common is that they are Lagers. Franz, however, actually started as an Ale. During their first couple of years of operation, Rhinegeist simply didn't have the capacity to brew Lagers, which require longer aging (or lagering) times than ales. Being a Cincinnati brewery, they really wanted to do an Oktoberfest beer, so they went ahead and brewed an Oktoberfest grain bill with a Scottish Ale yeast to provide a hint of residual sweetness. Franz is made up of a standard pale base malt (60%), 20% Vienna, 18% Munich and 2% Caramunich. For hops, Magnum is used for bittering, and the American noble-style hop Crystal is used for aroma.
Once they had the capacity, the brewery put out some test batches with a lager yeast but preferred the character imparted by the ale yeast, so Franz remained an Oktoberfest-style ale. "It's an unconventional choice for a Festbier to be an ale," notes Shields, "but we're really pleased with how Franz tastes, and at the end of the day, that's what we care about."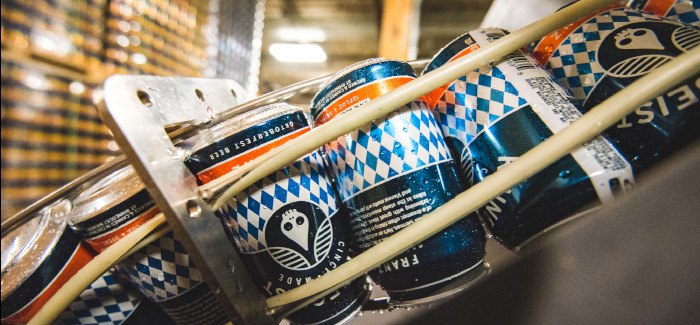 Given its grain bill and overall refreshing drinkability, Franz drinks very much like an Oktoberfest beer. Pouring fairly clear with a rich, orange-amber color and a nice head, it looks great in a stein or dimpled beer mug. Drinking it down brings on toasty, biscuity notes with a bit of citrusy spice from the hops and some fruitiness from the yeast. Other characteristics include hints of toffee and molasses and a very soft hoppy bitterness. There is nothing overpowering, overly sweet, or cloying about this beer. At 5.4% ABV, you can have a few before breaking out into a chicken dance.
Enjoy Franz at a Cincinnati Oktoberfest, at the brewery, or pick it up between July and October in one of the seven states where Rhinegeist is distributed.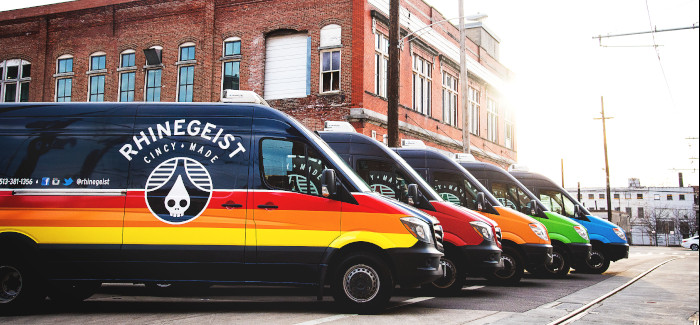 Prost!
Feature image contributed by Rhinegeist Brewery 
---