No Comments
Thirsty Dog Brewing Company | Barktoberfest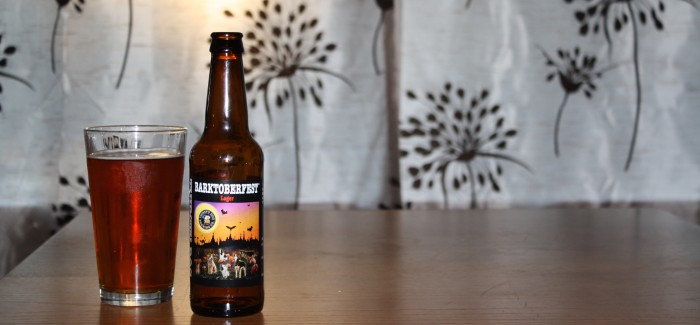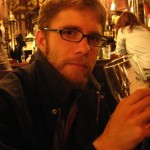 ABV: 6%
IBU: 15
Mid-September: that between-the-seasons limbo. Labor Day has passed. The first day of fall has not yet arrived with its tantalizing cool. With a nod to many individuals' preferences for certain beers hitting stores at just the right moment, I present to you a sweet and approachable Märzen from the state of Ohio, Thirsty Dog's Barktoberfest, perfect for this time of shifting seasons. 
This German-style lager is similar to hundreds of other Oktoberfest biers dispensed throughout this fair land right about now, though it has become more common to see them in early August. I, personally, love these late summer releases with such rich, amber colors and the refreshing, bread-y tastes one occasionally finds with these beers.
Let us explore the pour from our sunny little alcove:
Barktoberfest, indeed, is a nice amber shade in direct sunlight, a bit darker indoors. Though the head dissipates quickly, one can notice the persistent carbonation. The bubbles do not abate, but the fizziness does not overwhelm; it's just enough to tickle the whiskers. What stands out most is the taste: sweeter and more malty than other Märzens I have come across, Thirsty Dog's release this year does not hold back on this element. There is a rich caramel aftertaste that does not cloy nor does it bother the tastebuds. I relish in the sweetness here.
Distribution of Thirsty Dog beverages has not crossed the Mississippi River westward. For some out-of-staters, you will be able to find Barktoberfest and other Thirsty Dog beers in ten eastern states. Check out their website to see if your state receives this particular product. Bask in the dusk of late evenings that this time of year has to offer before the days get shorter, the trees get a touch more colorful, and the Christmas ales begin to wedge their way into local supermarkets and liquor stores.