No Comments
Hopewell Brewing | Endgrain Oktoberfest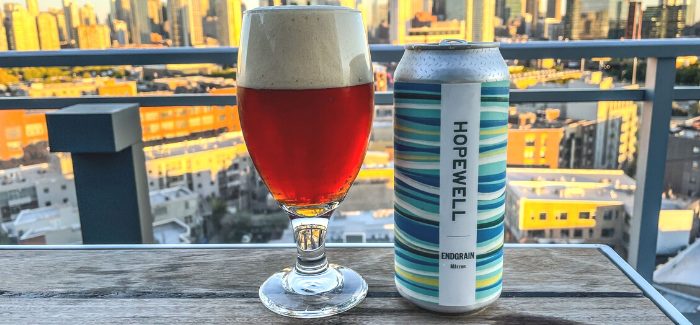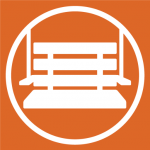 The fact that Märzen-style beers aren't offered year-round is devastating. Even if we all had to come together and choose just one local offering to hold onto outside of the season, I'm convinced that Endgrain by Hopewell Brewing would have a strong chance.
This beer gives you everything you're looking for in a Märzen-style Oktoberfest Lager and then some. While it's officially fall, Chicagoans are getting spoiled this year with a well-deserved summer extension. While we're still seeing 70 & 80 degree days and sporting shorts, we're also seeing Oktoberfest styles enter the market earlier than ever. That, or we've all just madly loss all sense of time. Either way, we're happy to see Endgrain by Hopewell Brewing back on shelves, just in time for Fall.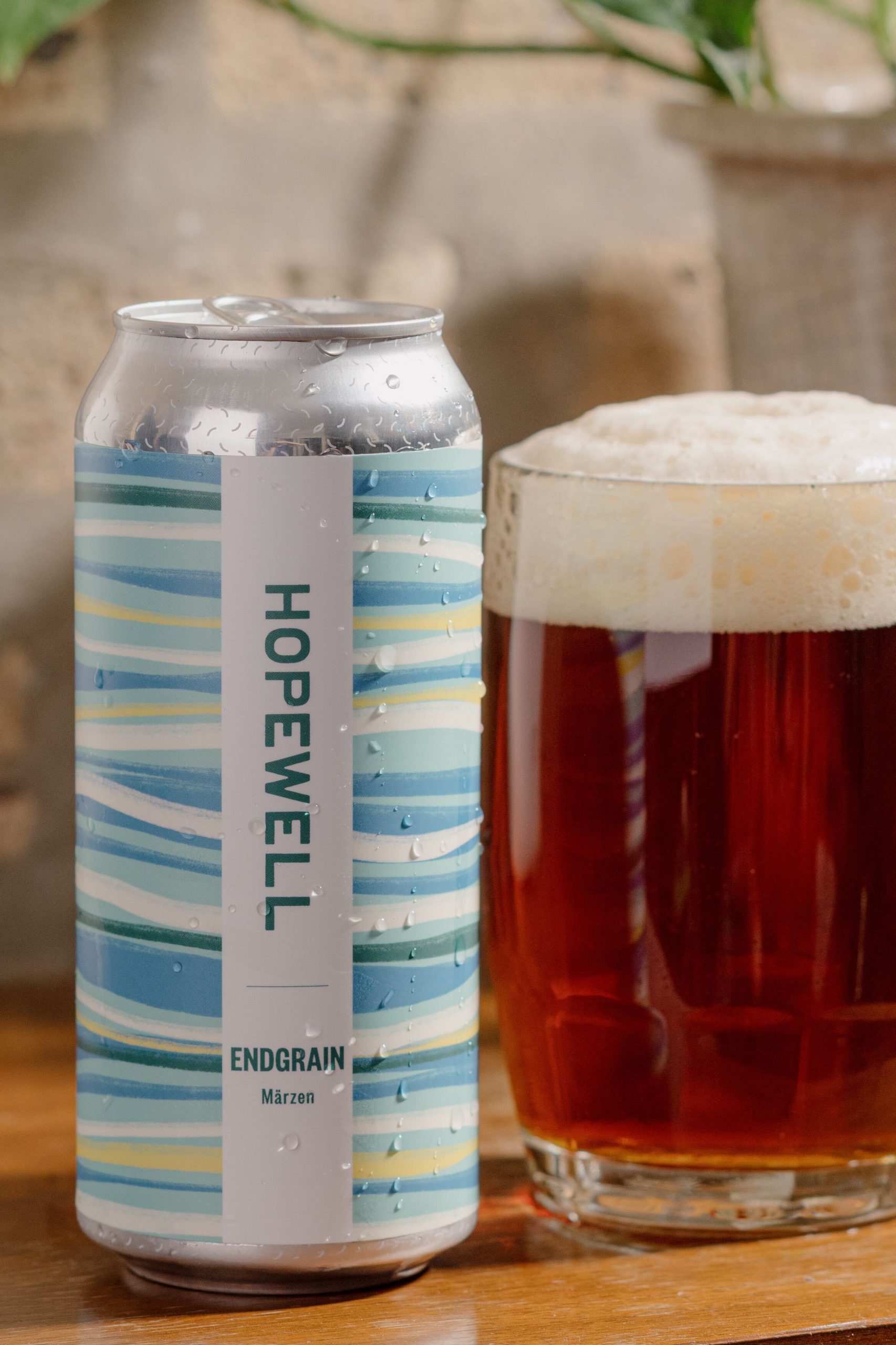 Endgrain Stats
Visually, Engrain is very true to its style. It's amber in color, with a thick, off-white head. Slightly below the standard ABV requirements for a traditional Märzen, Endgrain comes in at 5.5% ABV, which is the perfect amount to enjoy more than just a pint. The beer has a subtly sweet and spicy aroma, from the noble hops used in brewing. The flavor profile is rich and malty, with a bready finish. The beer also finishes with a subtle spiciness, perfect for your current pumpkin spice cravings. 
Oktoberfest Beer Pairings
If you prefer to go the obvious route, you can pair this beer with your favorite German dishes. The rich, malty notes of this beer pair nicely with a warm pretzel or brat (but honestly, what doesn't?) The less obvious, but still perfect pairing is with salty cheeses, especially Gruyére. If you're picking up Endgrain from Hopewell's taproom in Logan Square, stop by Beautiful Rind nearby for an overwhelming amount of cheeses. Not hungry? Pair Endgrain with a brisk evening sunset walk along the lakefront (while you still can) or an early fall firepit hang with friends. If you're looking for more pairing options, head to Hopewell Brewing this Friday (October 1) to enjoy a special menu by Flat & Point featuring German dishes specifically curated to pair with Endgrain.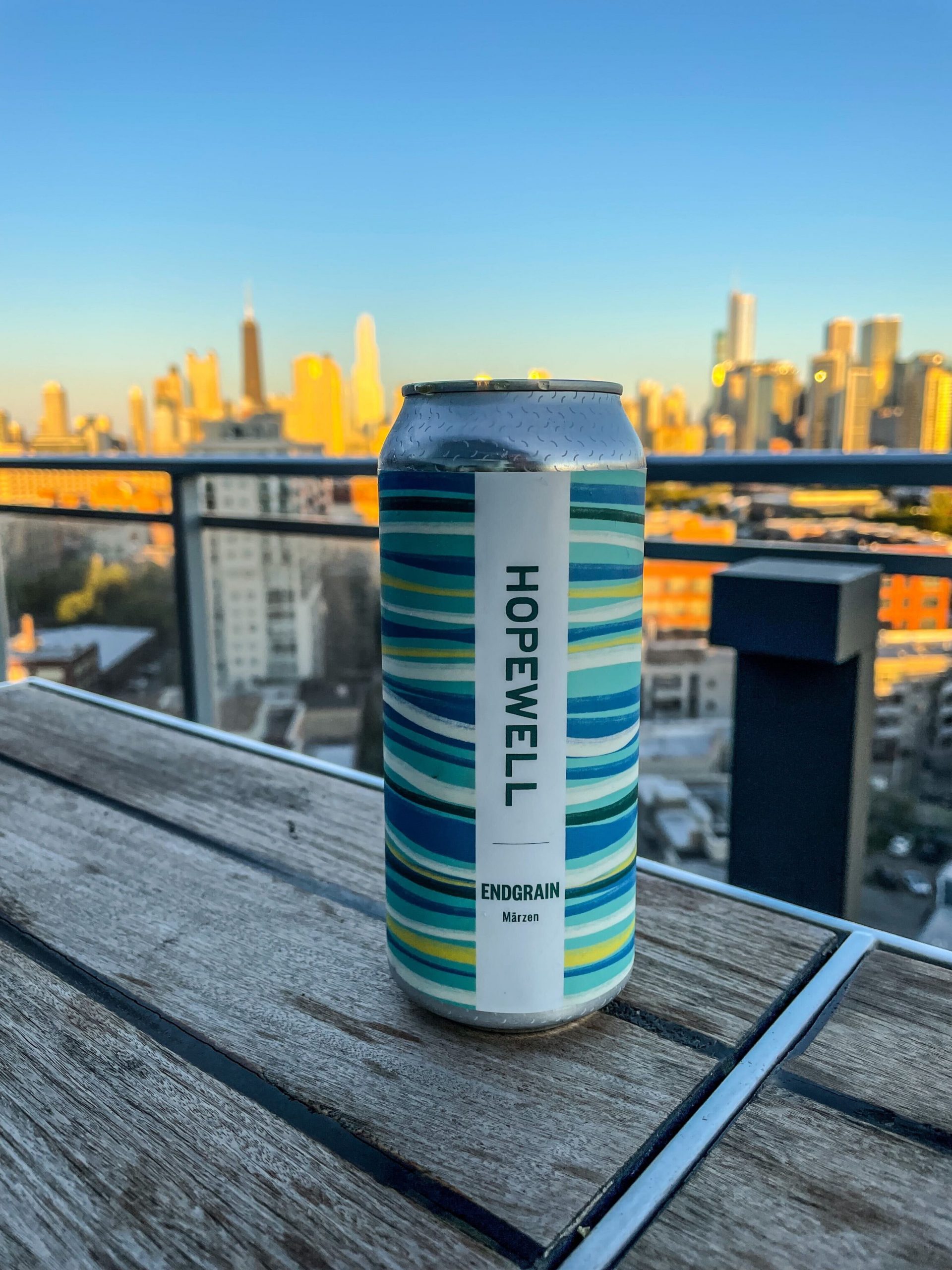 Hopewell Can Art
Similar to the aesthetic of Hopewell's taproom, the can art for Endgrain is clean, inviting and colorful. Compared to the current array of beer can art, it's somewhat unassuming, but what's inside is far from it. The can art was designed by Portland-based Ellen Wilde who does branding work for non-profits, restaurants and more. The colors used on the can are reminiscent of traditional colors seen at Oktoberfest tents across the city but provide a modern upgrade.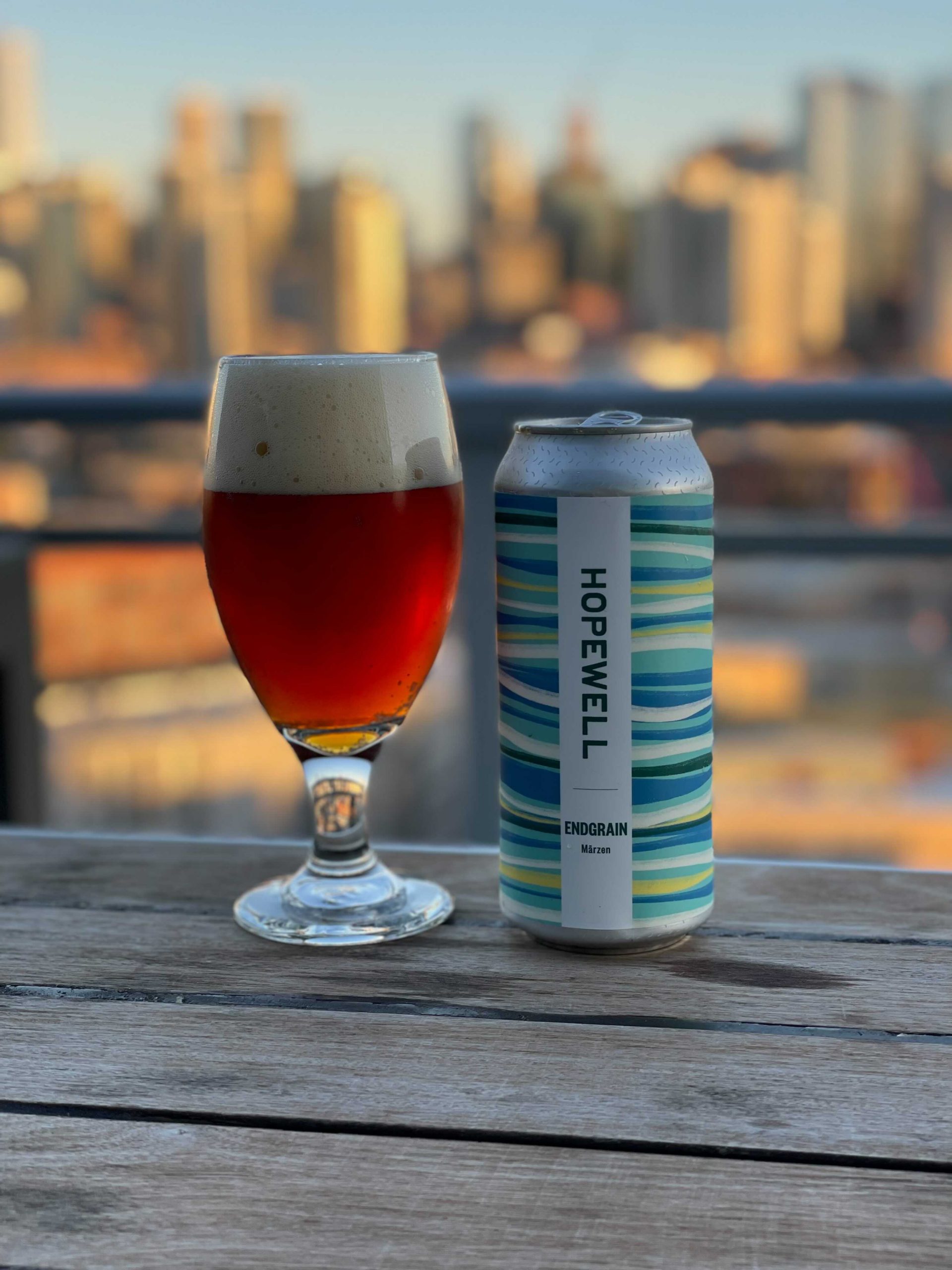 Endgrain Oktoberfest Overall Impression
This beer surprises you. If you're like many beer lovers right now, you're both inundated and overwhelmed by the number of Oktoberfest-style beers, including both Festbiers and Märzen-styles. This one stands out across the masses and brings an overall warmth, and a well-rounded finish. It's a beer that's been brewed by Hopewell since their first year open, as the fourth beer they ever brewed! This beer won't be around long this year, so get it while you still can.
Prost!
---