#rabidbrewing Archives – PorchDrinking.com
July 22, 2022 | Mathew Powers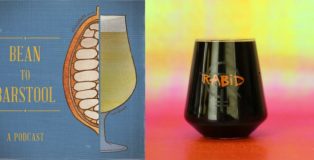 Homewood, Illinois' Rabid Brewing has combined quality beer production with a love of mythology since 2017, and a celebration of that time will arrive Saturday, July 22 with its Feast of the Goat Queen festival. Among the beers that will be released is a chocolate beer as part of a collaborative effort between Rabid and Bean to Barstool, run by the award-winning writer and podcaster, David Nilsen. The beer, a Chocolate Vanilla Cream Ale named Crown of Horns, uses ethically-sourced cacao from Ethereal Confections. Meanwhile, the festival, a "Fest for Fae Folk," is perfect for those that to like to dawn some horns, honor their Roman gods, pet some goats, listen to live music, check out some artists, and otherwise have some fun.
February 17, 2021 | David Nilsen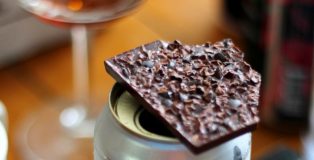 Chocolate beer is nothing new. Brewers have been throwing cacao nibs into stouts for years now. But with a growing recognition among brewers of the flavor potential of fine cacao in various forms, the possibilities for how chocolate can be used in brewing are expanding rapidly. And that's exciting.
I started a podcast in 2020 called Bean to Barstool, which uses craft beer and bean to bar chocolate as dual lenses for exploring the world of flavor. I wrote in the initial media announcement for the show that people should "think of it as a dream journal written in the complex alphabet of beer and the eloquent vocabulary of chocolate."