#FiveQuestions Archives – PorchDrinking.com
December 22, 2020 | Brandon Cohran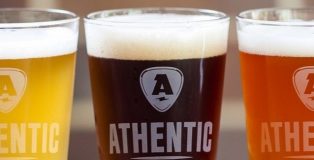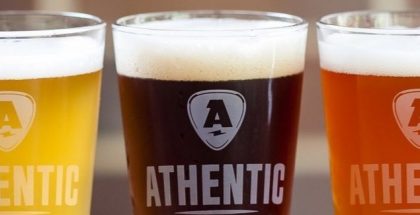 While Athentic Brewing might be the most recent member of the Athens, GA craft beer scene to open in August 2020, they certainly are not strangers to brewing. Or to setbacks. For anyone who doesn't know, though, take my word when I say that many people would have likely called it quits before opening. Fortunately for the Classic City beer scene, Paul Skinner and Mark Johnson didn't quit. I sat down with Paul and head brewer Chris Willis over a beer (Insubedience Black IPA) to discuss all things Athentic and what it meant to be part of the growing Athens beer scene.
June 28, 2019 | Mathew Powers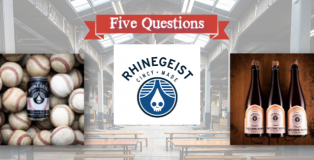 Rhinegeist in Cincinnati is about the celebrate six years of brewing, and what a journey it has been. Three years ago, we featured the brewery's Streaker Rye IPA and I wrote, "Streaker Rye IPA from Cincinnati's up-and-coming Rhinegeist provides insight into why this Queen City brewery is enjoying such rapid success." Well, three years later, it is no longer accurate to describe Rhinegeist as "up and coming." They've arrived.
The brewery operating in the historic Over-the-Rhine Brewery District in Cincinnati (from whence the brewery name is derived), has grown into one of the nation's largest breweries. We had a chance to pose Five Questions to Bryant Goulding, Co-Founder and VP of Sales & Marketing for Rhinegeist, and ask about where the brewery is, where it's been and where it's going.