No Comments
Lakewood Brewing Co. | Sin Mint Temptress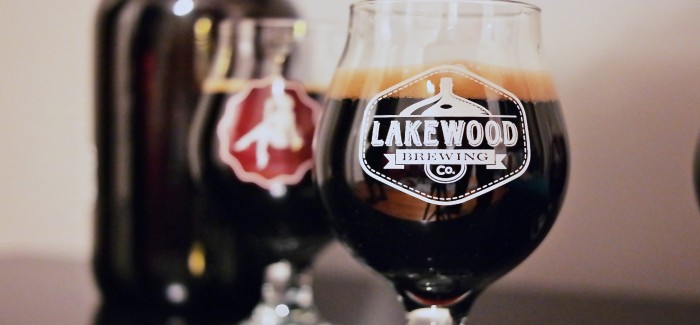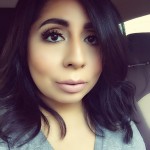 ABV: 9.1%
I always look forward to Girl Scout cookie season, seeing the multitude of colored boxes laid out neatly on the table sparks a tiny bit of happiness inside. Whenever I see the girls eagerly awaiting, I just know I am in for some trouble. I have somewhat of a Thin Mint obsession. Luckily for me, Lakewood Brewing Co. has sinfully crafted my favorite treat into a glass with their Sin Mint Temptress.
It's the fourth release from their Seduction Series and is based on a popular cask. The Series offers special limited batch editions of their popular and best selling Temptress. The Temptress is an Imperial Milk Stout oozing with sex appeal and filled with rich chocolate, caramel and vanilla flavors igniting the senses with every sip.
The Sin Mint variation offers an invigorating experience infusing mint, vanilla and a touch of graham cracker on the palate. It's like dessert in a glass! This curvaceous beauty pours an espresso brown, almost near black, topped by a nice khaki head with great lacing. The aroma is intense, reminiscent of a Thin Mint, invoking notes of mint, sweet chocolate and vanilla. The initial taste is the mint, big and bright, greatly balanced by that sweet chocolate the Temptress is known for, finishing with cookie flavors.
This special variation is their first Seduction Series release of 2015 and only available for a limited time at local Dallas/Fort Worth area bar and restaurants. I was lucky enough to take home a full growler and just like with the cookies finished it off in one night! Additional Temptress variations include Raspberry, French Quarter (inspired by that bold New Orleans spirit), the Latin flair Mole variation and the Bourbon Barrel Aged Temptress.
On Feb. 9. Lakewood Brewing released the Raspberry Temptress just in time for Valentine's Day in 22 ounce bottles. This is the first of the Seduction Series brews to be released in bottles in addition to draft. This year's batch promises to provide lovers with that sensual richness the Temptress possesses with the sweet edition of tart Oregon raspberries. I'm saving some room for this bottle and hope to see future bottle releases of the Temptress variations soon.
*UPDATE: Mole Temptress was released in May. It was brewed with ancho, pasilla, guajillo, chipotle peppers, 100% pure cacao and a touch of cinnamon.
---