No Comments
Must Try Valentines Day Beers in Colorado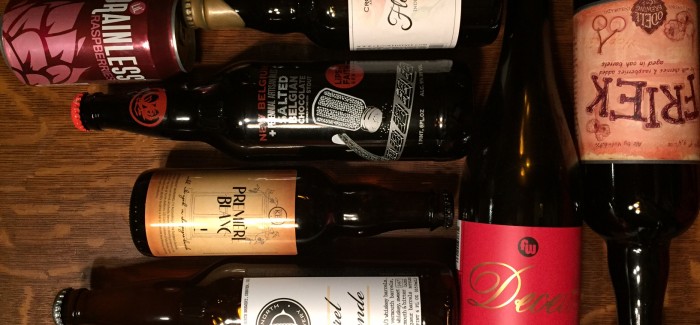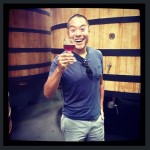 In honor of this weekend's Valentine's Day celebrations, I wanted to take a look at a few Colorado must try Valentines Day beers for you to explore or perhaps gift to a loved one!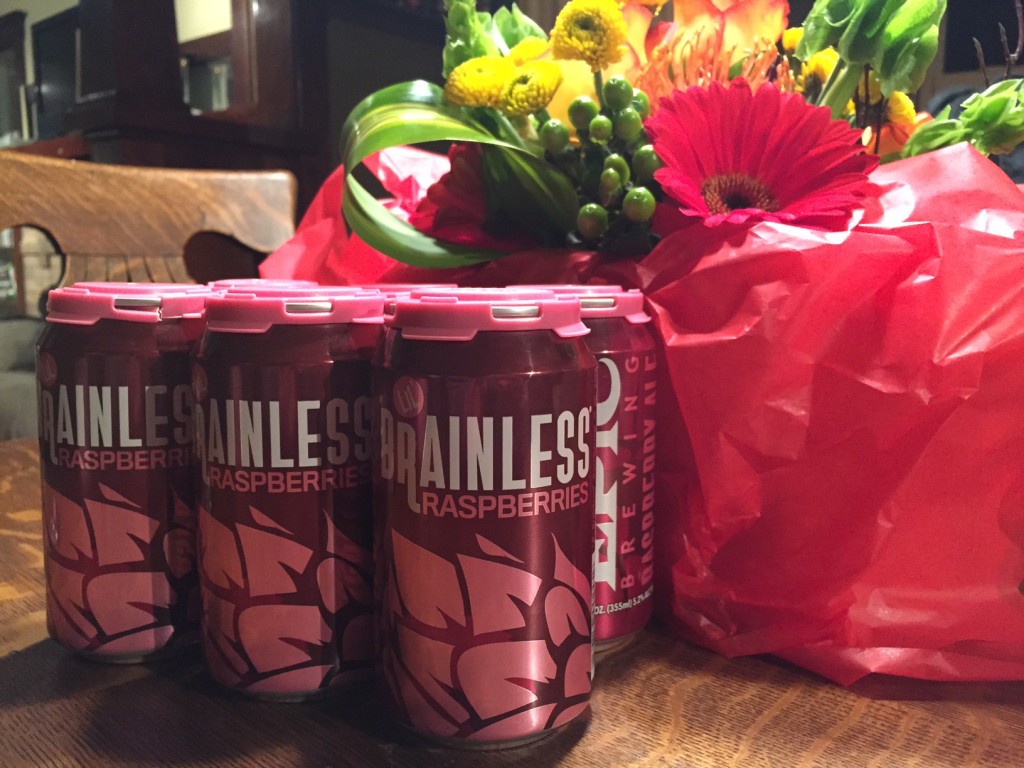 Epic Brewing Company- Lil Brainless on Raspberries
Ok so this is technically a Utah Brewery that now also has a second brewery in Denver, but we're a city of transplants and we like to claim great transplants as our own (see the Lumineers). This beer is the perfect Valentine's Day treat all the way down to the pink packaging. Lil Brianless Raspberries is akin to that early stage of dating when you're absolutely bazonkers over each other. This beer begins sweet bringing out an authentic raspberry flavor and packs a nice, exciting tart flavor on the finish. This six pack of cans would be perfect for early stage daters or to break the ice by exploring a unique but approachable craft offering.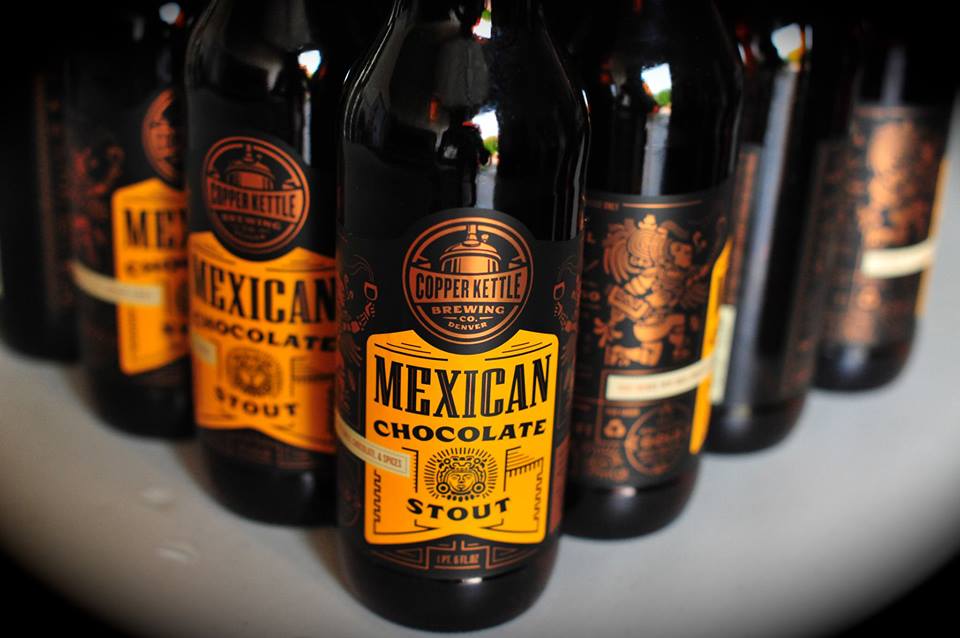 Copper Kettle Brewing- Mexican Chocolate Stout
Ok so along the same vein of starting out a relationship in a fiery way, Copper Kettle's Mexican Chocolate Stout is for those who burn hot right from the start. This sultry blend of rich sweet chocolate and spicy pepper induced heat is for those who are way past just holding hands.
New Belgium + Perennial Brewing- Salted Belgian Chocolate Stout
Our second round of Chocolate-y grandeur comes in the form of New Belgium and Perennial Brewing's collaboration Salted Belgian Chocolate Stout. This gem also does a fantastic job of really capturing the spirit of chocolate this time with a sweeter creamier profile brought on by the Belgian yeast strain. This one is definitely tamer than the aforementioned Mexican Chocolate variety, but also serves as a tasty dessert treat.
Boulder Beer Company- Shake Porter
I still maintain to this day, that Boulder Beer's Shake Porter rings in as the most chocolate milk-like beer I have ever tasted. Harken back to the days of doo wop and skipping down to the soda shop with your beau to share a malted milk shake and this is what you'll get. In comparison to other more roasty stouts, this porter focuses more on the sweet rich milk chocolate flavors without being weighed down by the burnt flavors of it's more roasty counterparts.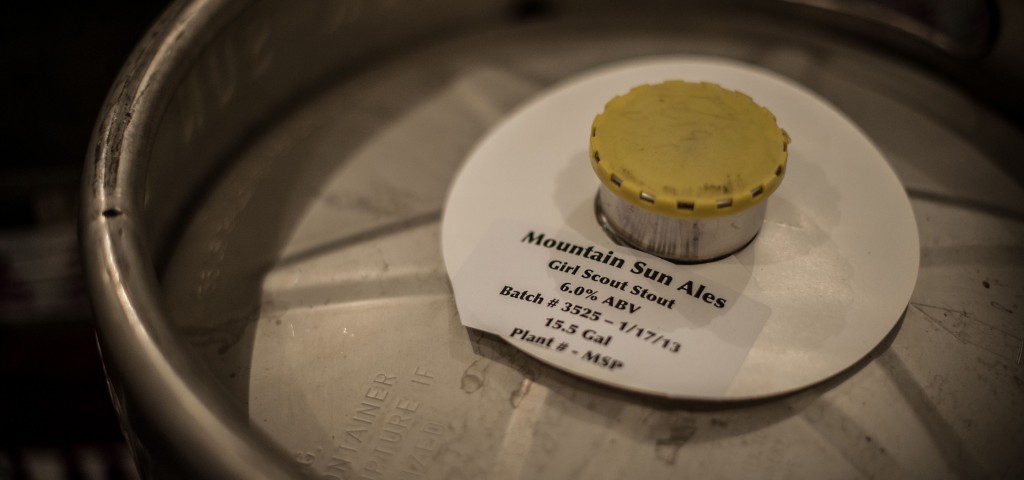 Mountain Sun Breweries- Girl Scout Stout
The final chocolate themed entry that we'll offer up is the Girl Scout Stout made by Mountain Sun Breweries (Mountain Sun, Southern Sun, Under the Sun and Vine Street Pub). Every February the Mountain Sun family celebrates stout month with a lineup of phenomenal stouts produced both in-house and also from other Colorado breweries. And while I love sampling the entire lineup every year, the one I look forward to most is their take on my favorite Girl Scout Cookie, the Thin Mint. I highly recommend Stout Month as a unique, fun, date option for Valentine's Day, but Girl Scout Stout is appropriate for all occasions.
River North Brewery- Barrel Blonde
One of the more underrated programs to emerge in Colorado craft beer has been River North Brewery's cocktail themed beer series. Their Barrel Blonde is one of the perfect examples of a crazy complex and wonderful beer that may have been overlooked initially. This blonde ale is aged in 1/3 whiskey barrels, 1/3 rye whiskey and vermouth barrels, and 1/3 whiskey, sweet vermouth & bitter liqueur barrels. The result, a fantastic light crisp, sweet, boozy, complex brew that is extremely approachable to the novice drinker, but with the depth to be appreciated by the advanced palate.
Crooked Stave Artisan Ales- Flor d' Lees
It's time to bring on the funk! While wild ales can be a bit daunting to beginner drinkers, I've actually found that most untrained craft beer beginners do tend to find a strong tie to wilds and sours. Crooked Stave's Flor d Lees is a crash course to what wilds should strive for. This beautifully complex and ultra tart wild is perfect for the adventurous. Also, if you can snag a few extras, they would work great for future anniversaries.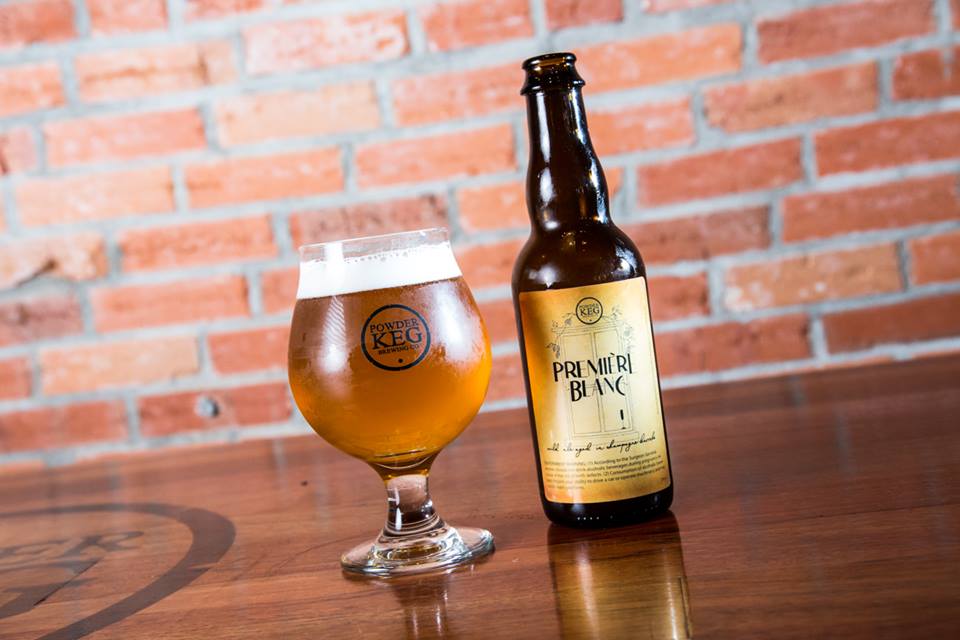 Powder Keg Brewery- Premiere Blanc
One of the most most underrated brewery in Colorado is nestled in Niwot right outside of Boulder. Their first foray into distribution was an amazingly delicate golden sour ale aged in champagne barrels. It boasts great citrus sour flavors and finishes with a nice touch of pear sweetness, perfect for celebrations.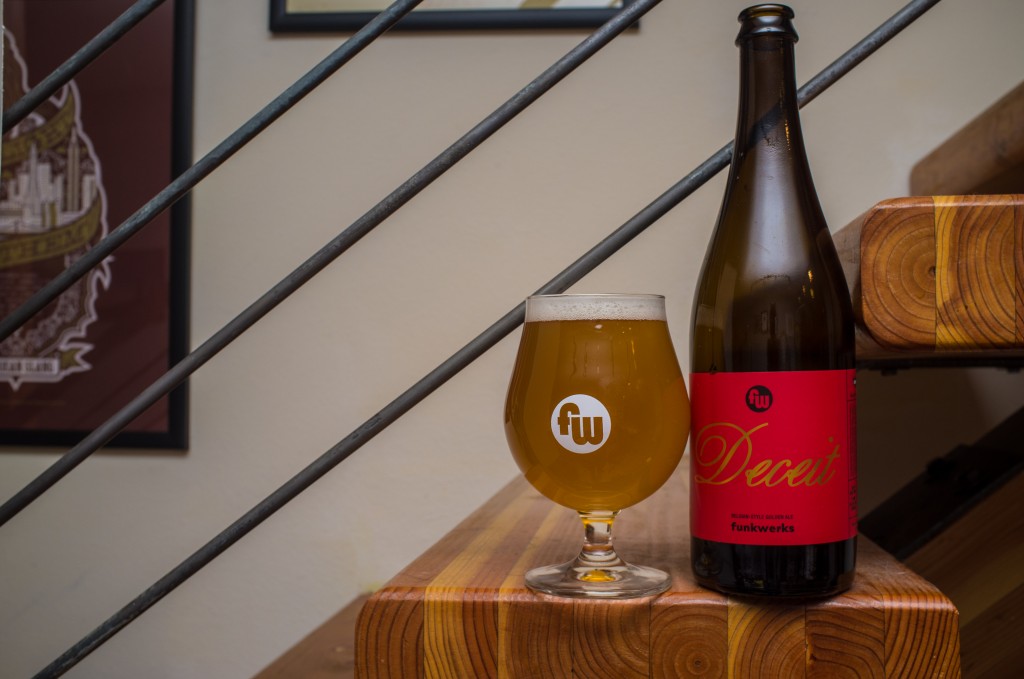 Funkwerks- Deceit
Now the name might appeal a bit more to those of the more cynical nature, but this Belgian-style Golden Ale is one of the most easily crossed over to champagne. Deceit comes in with a great slightly sweet bubbly profile and finishes dry and light on the body. Pop the top and celebrate a big occasion with this 750ml bottle.
There were many more out there that should be considered, Former Future's Salted Caramel Porter, Renegade's Haitus, and for the sour fans out there TRVE's Crimson Death might be the perfect answer to Singles Awareness Day. But in the end, try something creative, share your passion and drink great craft beer with someone you care about!