No Comments
Pop Culture Week in Review February 7-13 | This will (maybe) BLOW YOUR MIND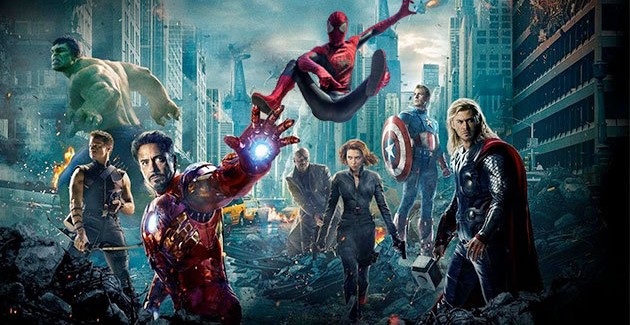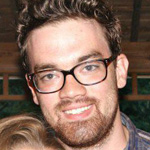 Sorry for the click-bait title. It was tongue-in-cheek. But in nearly 3 years of doing these pop culture week in review posts for PorchDrinking, I've noticed that a lot of weeks are very hum-drum… I go through the motions to make the Hollywood news seem sort of funny or moderately interesting. Other weeks, I can't contain how many stories come out that resonate deeply within me and other pop culture nerds.
This week is the latter. TONS of stuff happened this week that I could barely believe. Let's get into it. It's the POP CULTURE WEEK IN REVIEW THAT WILL CHANGE YOUR LIFE (results may vary)!!!!!
Jon Stewart is Leaving "The Daily Show"
Jon Stewart announced this week on his show (and in news that broke between the show's taping and airing) that he will be stepping down as host of "The Daily Show" on Comedy Central some time later this year. He gave no specific reason for his departure, but Jon did say that he looks forward to having some free time.
The news is sure to shake up Comedy Central, who in the last year have seen John Oliver AND Stephen Colbert – heirs apparent to Stewart's hosting duties – leave for jobs on other networks.
Kind of hard to believe the late night landscape only 5 years ago included Stewart at 11, Letterman and Leno at 11:35, Kimmel at 12:00, Conan and Ferguson at 12:37… and now NONE of those time slots will be occupied by their previous inhabitants. TV has changed.
BONUS HUMOR TWEET:
"You should call Jon Stewart and tell him you'd like a tryout." — a lot of comedians' good-hearted grandmas, this morning

— Patton Oswalt (@pattonoswalt) February 11, 2015
Spider-Man is Joining the Marvel Cinematic Universe
FINALLY. As a huge fan of Spider-Man (in comics and film and video games and wherever else), I have spent years disappointed by studio rights and the inability to combine Spider-Man – arguably the most beloved Marvel comics character – with the Avengers – unquestionably the most profitable big-screen iteration of super heroes.
This week, Sony and Marvel Studios announced a sort of compromise where Spider-Man will finally be part of the Marvel Cinematic Universe – meaning he can co-exist in story-lines that have intertwined Iron Man, Thor, the Hulk, Captain America, and the Guardians of the Galaxy.
Plenty of pros and cons to this. Marvel has a bad reputation of lame villains and vague threats of glowing blue-or-red-or-purple stuff that somehow can destroy the world. So it'll be a bummer from a creative standpoint to see yet another Peter Parker (oh yeah, Andrew Garfield is OUT) face yet another lame villain. BUT HOW COOL WILL IT BE to see Spider-Man wisecracking along with the other Avengers?!!
BONUS HUMOR TWEET:
Hollywood's biggest 35-year-old stars eyeing Spider-Man role

— Ken Jennings (@KenJennings) February 11, 2015
Season 3 of "House of Cards" Was Briefly Available on Netflix
Wednesday, for a TINY little window there, Netflix posted the third season of "House of Cards." Fans rejoiced – after all, the series wasn't scheduled to hit the web until February 27!
The joy was short-lived. The episodes were soon taken down, and the people behind "House of Cards" tweeted just to twist the knife:
This is Washington. There's always a leak. All 13 episodes will launch February 27.

— House of Cards (@HouseofCards) February 11, 2015
In the meantime, some savvy fans saved the episode descriptions, including potentially very spoiler-y details. Peruse at your own risk.
Brian Williams is Off the Air
After it was discovered that NBC Nightly News anchor Brian Williams had lied about a 2003 trip in which his helicopter was supposedly under fire from hostile RPGs, NBC and Brian Williams decided it was best for the anchor to step down and take a 6 month suspension, during which time Lester Holt will fill in.
It's a big blow to NBC, of course, and some people think Williams is done for good now that his credibility is tarnished. But the internet sure did have fun with the #brianwilliamsmisremembers hashtag. Go ahead and check it out.
BONUS HUMOR TWEET:
BREAKING: Brian Williams becomes first person in human history to suffer professional consequences for lying about the Iraq War.

— Ian Millhiser (@imillhiser) February 11, 2015
The Grammys Happened
It says a lot about the week we've had that music's biggest night is THIS low on the list. Especially given some of the antics we saw at the Grammys. (And when I say "we," I mean the people who were able to watch it live. I live on the West Coast and homie don't play that tape-delay game.)
Tom Petty Sam Smith won 4 Grammys for his breakout year. Beck took home the Album of the Year award, and was NEARLY interrupted by Kanye West, who once again thought Beyonce should have won an award that she did not, in fact, win – cue Jesse Eisenberg as Mark Zuckerberg saying "If you were the winner of the Album of the Year, you'd have won Album of the Year."
Not gonna lie, Grammys ain't my thing. Nothing against LL Cool J, who can still rock that newsie hat as if it's totally black-tie-appropriate.
BONUS HUMOR TWEET:
Man who looks forward to spending his entire life with Kim Kardashian disagrees with Grammy decision.

— Trevor S (@trevso_electric) February 9, 2015
EVERYBODY is Going to Be on that SNL 40th Anniversary Special
You know how SNL 40 is taking place this week? If not, you've missed every promo on NBC for the last month. Well, here's a glimpse at the lineup. I'm not kidding. All these people are confirmed to appear on the special this Sunday night:
Fred Armisen, Dan Aykroyd, Alec Baldwin, Jim Carrey, Dana Carvey, Chevy Chase, Bradley Cooper, Billy Crystal, Jane Curtin, Miley Cyrus, Robert De Niro, Jimmy Fallon, Will Ferrell, Tina Fey, Will Forte, James Franco, Zach Galifianakis, Ana Gasteyer, Bill Hader, Jon Hamm, Tom Hanks, Derek Jeter, Norm Macdonald,Peyton Manning, Steve Martin, Melissa McCarthy, Paul McCartney, Tim Meadows, Seth Meyers, Garrett Morris, Eddie Murphy, Bill Murray, Mike Myers,Kevin Nealon, Laraine Newman, Jack Nicholson, Edward Norton, Joe Piscopo, Amy Poehler, Colin Quinn, Chris Rock, Paul Rudd, Maya Rudolph, Andy Samberg, Adam Sandler, Jerry Seinfeld, Molly Shannon, Martin Short, Paul Simon, David Spade, Emma Stone, Jason Sudeikis, Taylor Swift, Justin Timberlake, Christopher Walken, Kerry Washington, Kanye West, Betty White, and Kristen Wiig.
Soooo yeah. Everyone gets 12 seconds of air time.